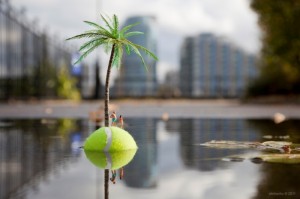 Slinkachu's tiny island paradise
Here's an amazing new artwork by Slinkachu. These are the first images from his forthcoming exhibition entitled "Concrete Ocean". This
Read more.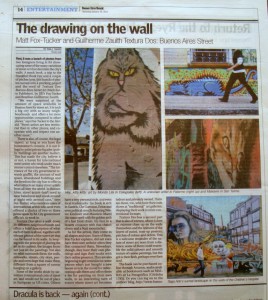 Textura Dos in Buenos Aires Herald and Russia Today
Textura Dos in Buenos Aires Herald 29/01/11 Russia Today also has a tv news report on Buenos Aires street art
Read more.
Argentine artist dedicates latest work to miracle girl
Argentine artist Georgina Ciotti explains the inspiration behind her latest mural in Palermo Soho. Georgina says the painting is named
Read more.
How to sell a Banksy
How To Sell A Banksy,  is the title of a new film that follows two guys who try to sell
Read more.
Better by bike – cycling in Buenos Aires
With no hills, Buenos Aires should be a city well suited to travelling by bicycle you might think. But with
Read more.
Mural featuring Jaz and Run Dont Walk in Constitución
Thanks to Esteban Grinberg for sending in these terrific photos from Constitución and Congreso in Buenos Aires. The first two
Read more.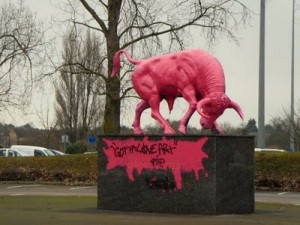 Oxford United statue daubed in pink paint
A £25,000 sculpture that stands outside the stadium of Oxford United has been sprayed in bright pink paint. The bronze
Read more.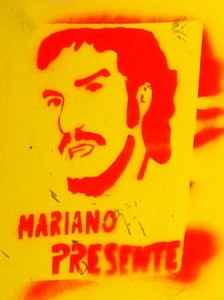 Mariano Ferreyra graffiti trial and punishment
Mariano Ferreyra political stencil graffiti is all over Buenos Aires and are particularly common around Plaza de Mayo and along
Read more.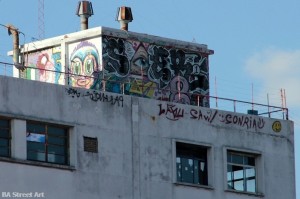 Rooftop graffiti in Chacarita
Train stations and railway lines are popular places for graffiti artists to paint. These designs and tags by artists including
Read more.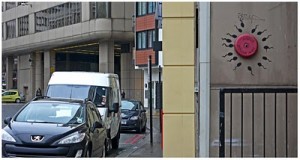 Sperm Alarm: Banksy's first artwork of 2011
While Banksy has been in the news again with a 'hoax' listing on EBay trying to sell his identity for
Read more.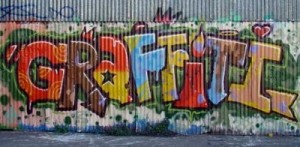 buenosairesstreetart.com on list of best street art blogs
buenosairesstreetart.com features alongside Wooster Collective, Pure Graffiti, Fat Cap and our friends at Brooklyn Street Arton a new list of
Read more.
Blu mural causes more protests after being whitewashed
Protestors have been continuing their campaign against the director of the Los Angeles Museum of Contemporary Art over his decision
Read more.