Our tours will show you the artistic side of Buenos Aires and some of the biggest and most iconic murals by international street artists in areas that aren't in the tourist guidebooks. Buenos Aires Street Art was founded in 2009 and we have been involved in the local street art scene for more than 13 years so consider ourselves street art experts. During that time we have organised more than 250 murals and graffitis in the city and in other countries. Income received from our tours also helps fund future mural projects.
REGULAR WALKING TOURS

Every Tuesday, Thursday and Saturday starting at 2pm visiting neighbourhoods in the northwest part of the city with murals by the likes of Blu, Fintan Magee and Alice Pasquini. Duration 2 hours 30 mins. Price US$20 or AR$6000 pesos per person. To book this tour go to our tour booking calendar below. Takes a couple of minutes and meet up details will be sent to you automatically.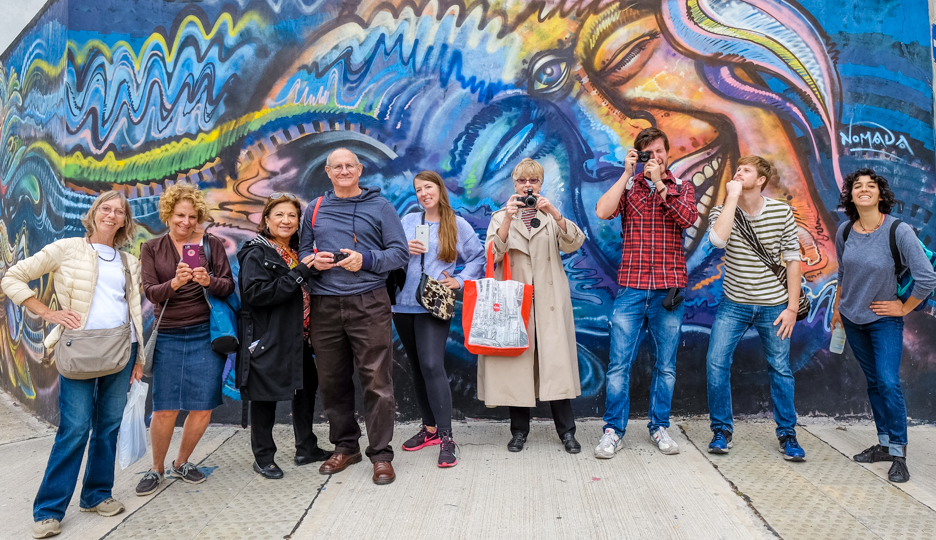 PRIVATE TOURS
If the times of our regular tours don't work for you, we also offer private tours either walking or in a car or minibus at any time subject to guide availability. Discounts also available for large groups, universities, colleges and study abroad programs. For more information please visit our Private Tours page.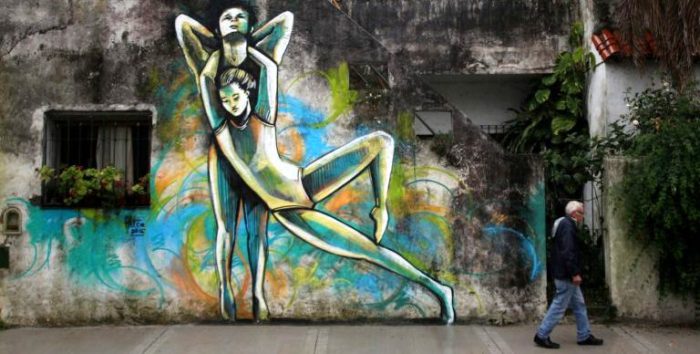 I recommend everybody visiting Buenos Aires to consider BA Street Art Tours as it will be really a great experience. Moreover, if you're lucky, you can have the chance to see an artist at work! – Lucia Esposto, Italy
Having written a book on street art in BA you would be hard pressed to find a guide more in touch with what's going on. I work with a lot of street artists in London and it was refreshing to come half way round the world and see such passion here! If you choose any tour make sure it's this one. – Sam Mills, London
We saw a very different side of Buenos Aires that most tourists probably wouldn't even think to see. I'd recommend it to everybody who is living here, or just passing through. – Andrew Gardiner, Australia
If you have an interest in art of any kind then I can't recommend this tour highly enough. It was fascinating and the guide's enthusiasm and huge knowledge of his chosen subject made the tour one of the best experiences of our month-long trip. – Fiona and Trevor Wilson, Scotland