BIGGEST MURALS
We offer private tours normally lasting around 2 hours and 45 minutes either walking or using a car or minibus with driver and expert guide. The service includes pick up and drop off from and to your hotel or where you are staying within the city of Buenos Aires. The route of each private tour is planned individually to include the best selection of murals in the time available. We've been running tours since 2010 and also wrote the first published book about street art in Buenos Aires so consider ourselves street art experts.

ICONIC MURALS
Prices can vary depending on the size of the group and the transport required, so please get in touch regarding any special tour requests (e.g. focusing on a particular area of the city, large scale and iconic murals, political propaganda or traditional graffiti etc) and we will do our best to organise the tour that you want. Also included on most of our tours are some murals that Buenos Aires Street Art has curated and sponsored.

MARADONA & MESSI
Due to popular demand, we are also offering a private tour in car/minibus that includes the best murals in the city featuring Diego Maradona and also visiting some of the places where the superstar footballer lived and grew up. Following Maradona's death in November 2020, Argentina was in mourning and several street artists have painted eye-catching artworks paying tribute to the footballing legend.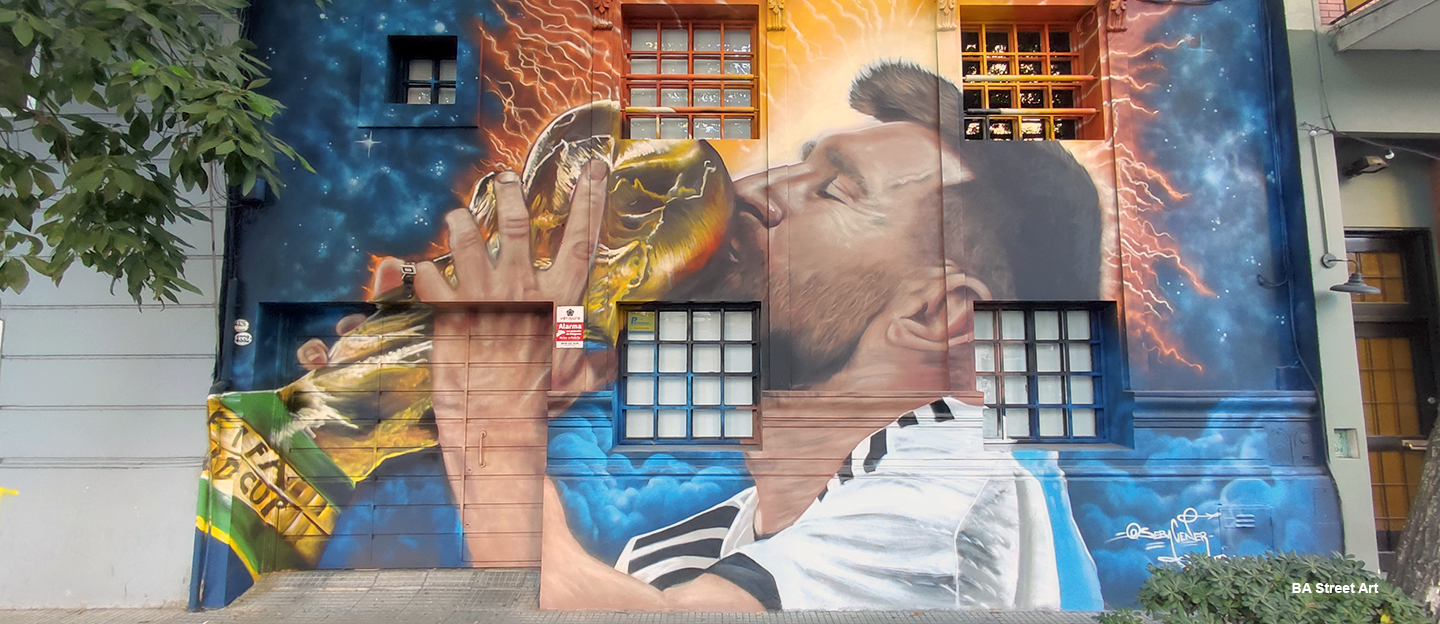 And after Argentina's World Cup victory in December 2022, the country went crazy with some fantastic new murals dedicated to Lionel Messi and his heroic team mates popping up all over Buenos Aires. Please get in touch for more information about our football murals tour.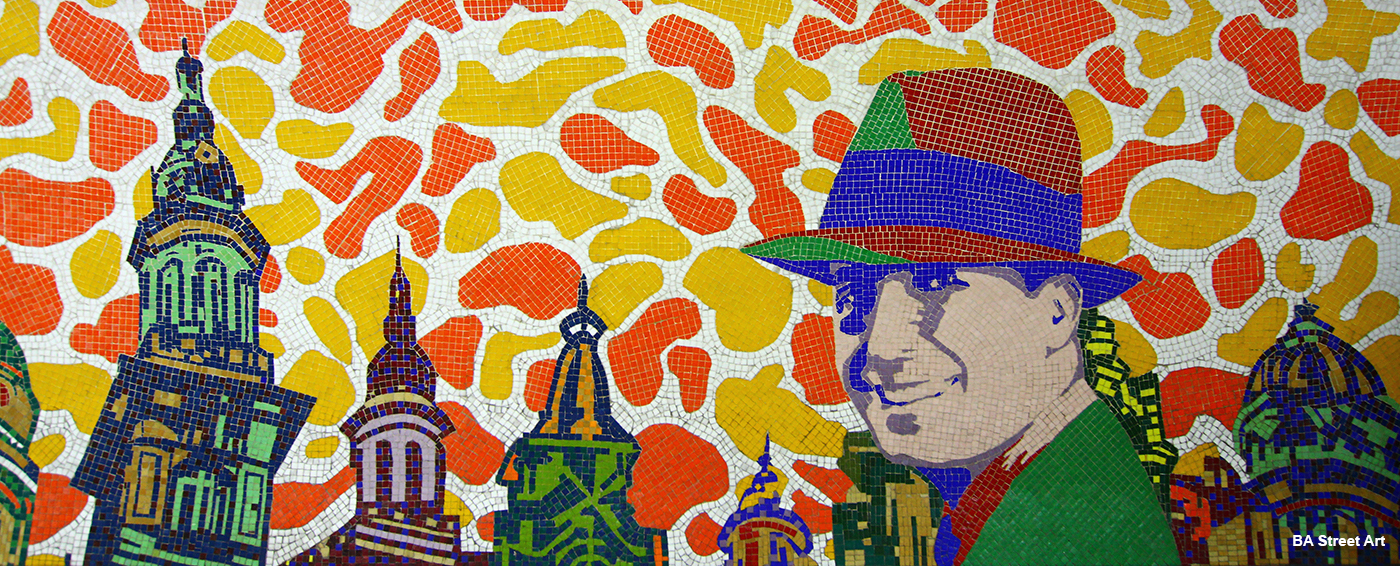 TANGO
Buenos Aires is of course the home of tango and many walls around the city are decorated with murals and mosaics of Argentine tango legends and scenes featuring the sensual dance.
PRIVATE TOURS WITH UNIVERSITIES, SCHOOLS AND COLLEGES
We also run private street art tours for academic institutions such as Harvard University and New York University as well as language schools, volunteer groups and colleges focusing on street art and its links with local culture, history and politics. Discounts are available for large groups and prices do vary depending on the size of the group and whether it's a private walking tour or transport is required.
To get in touch with us about reserving a private tour please use the form below and include your contact details plus the number of people in your group, preferred time and date, where you are staying and the type of tour you would like to book. All tour reservations are subject to guide and transport availability.