Buenos Aires street artists Martin Ron, Jiant and Giuviro completed some new artworks inside Plaza Miserere metro station in Once a couple of weeks ago.
Martin Ron new mural in Plaza Miserere station – portrait of Juan
The mural project was organised by the Buenos Aires City Government. Some of the interventions by Martin Ron, Jiant and Guiviro have used air conditioning units and fans as part of the composition.  The design above is a portrait of Martin's friend Juan. With the metro in operation during the day, all the artworks had to be painted at night when the station wasn't in use. The designs took eight nights to complete.
Martin Ron – adding colour to dark places
Martin Ron said: "The project is all linked to improving the quality of life of the people in Buenos Aires through urban art. The metro stations are places with a lot of traffic and they are often depressing and dark, so adding a little bit of colour can be enough to bring a smile to the face of the commuter and make their journey a bit more enjoyable."
New interventions in Plaza Miserere subte station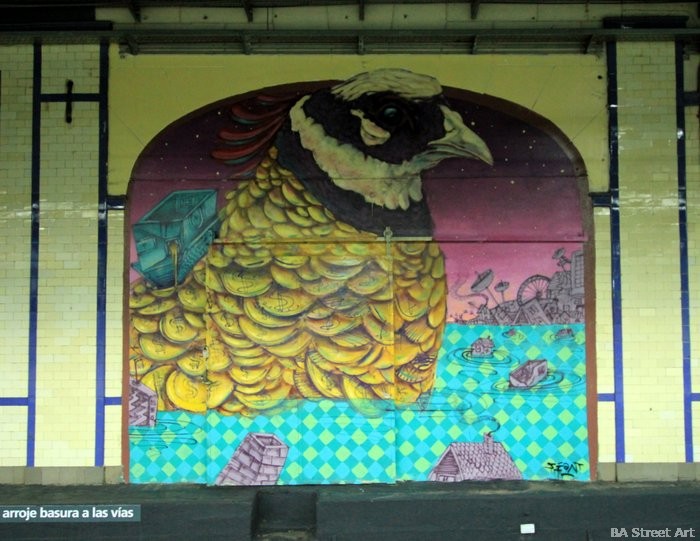 Jiant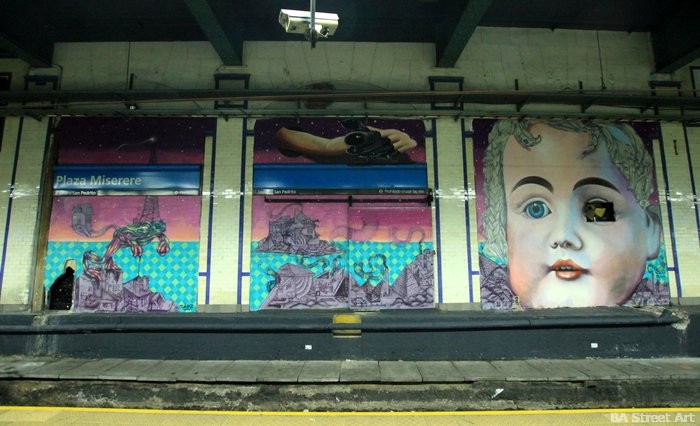 Jiant, Guiviro and Martin Ron
Martin Ron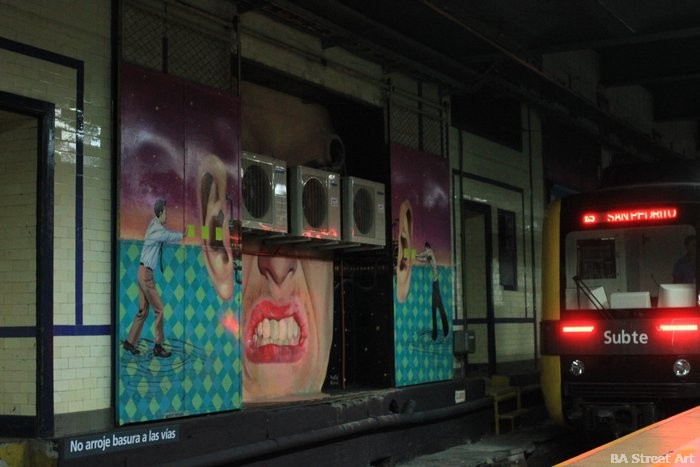 On track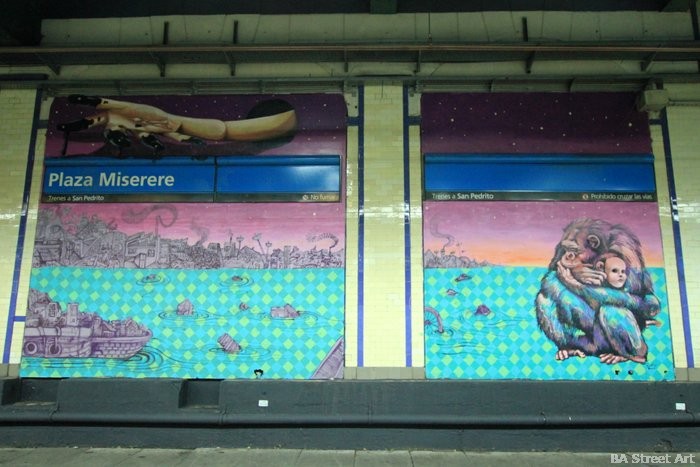 Jiant and Guiviro
The new designs are on the platform in the direction of San Pedrito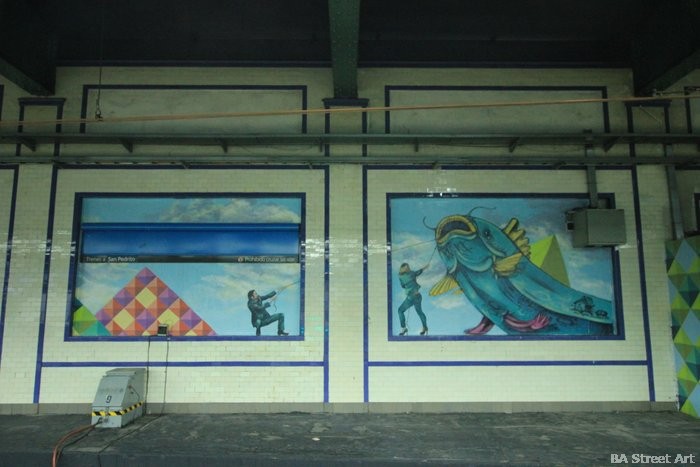 Going underground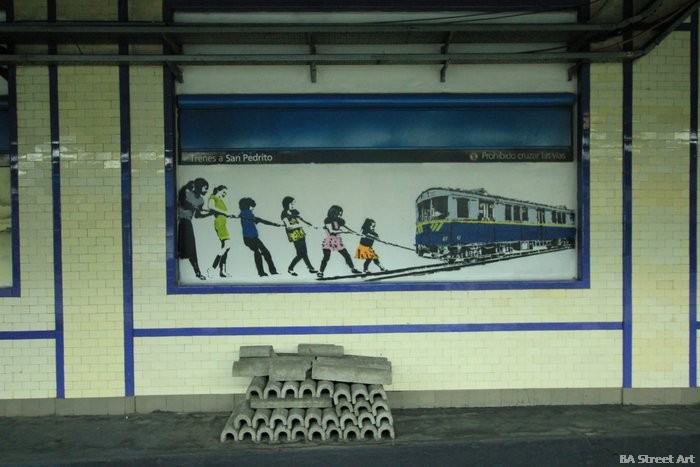 A few weeks earlier Run Dont Walk and Stencil Land finished some new designs at the end of the same platform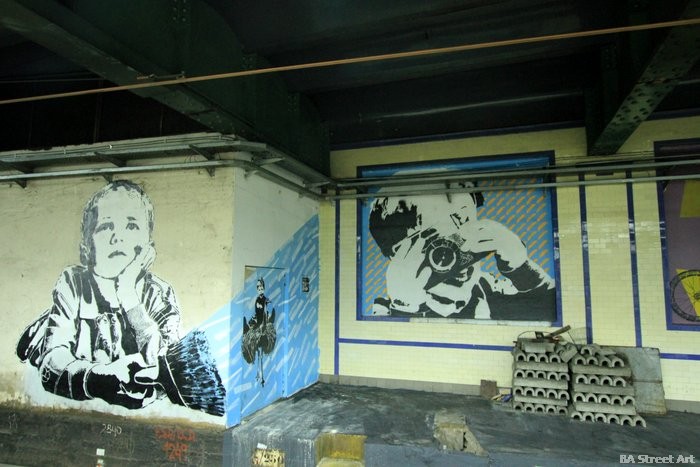 Stencil Land and Run Dont Walk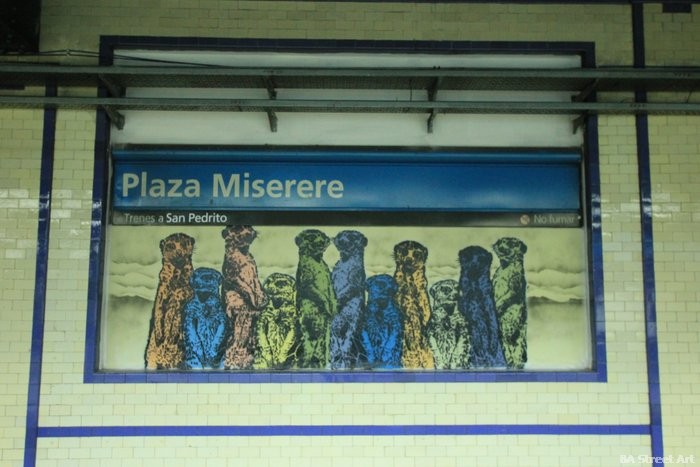 Stencil Land