Today is the 77th birthday of Pope Francis. He was born in Buenos Aires on 17 December 1936 and was elected the first Latin American pontiff on 13 March 2013. This is a mural of the Pope by an unknown artist painted in Palermo.
Pope-ular – el Papa Francisco
Jorge Mario Bergoglio is the son of Italian immigrants and also a supporter of football club San Lorenzo del Almagro.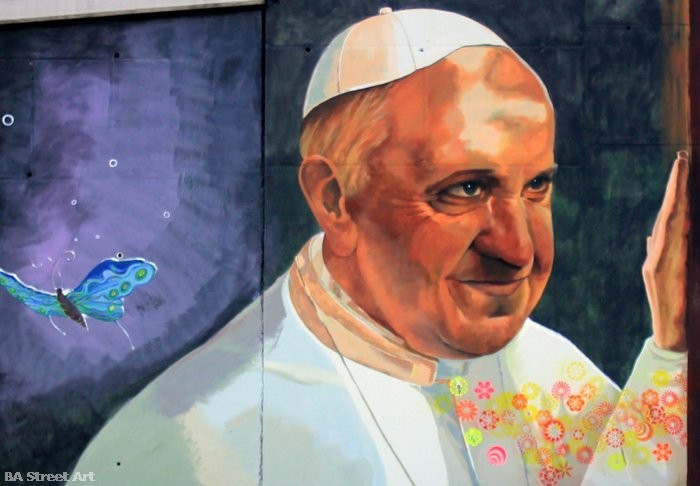 Pope portrait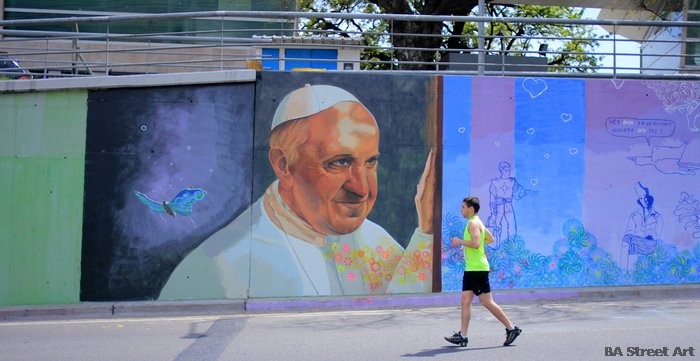 Papal wave