Street artists have been helping to transform Teatro Mandril, the theatre and perfomance space in San Cristóbal.
Clowing around: Jaz and Ice
Artists including Nerf, Mart, Goal, Shonis, Oncho and Reych were all painting new designs last night and a number of them have adopted themes relating to the circus and performing arts.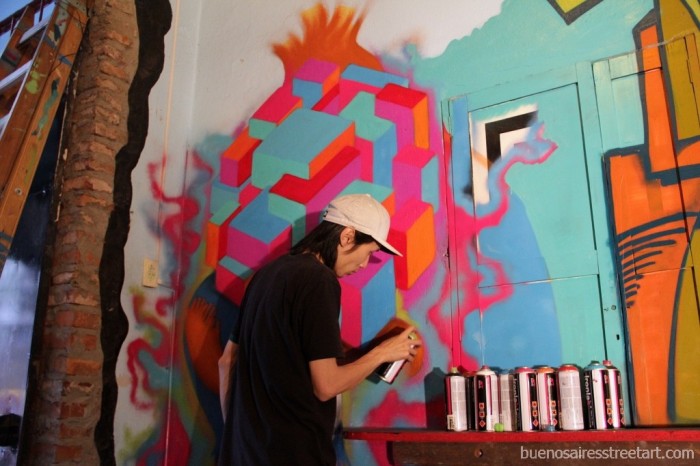 Blockhead: Nerf painting
Nerf created a fun genie character coming out of a magic Aladdin-style lamp with its head made up of different coloured isometric shapes in his unique style.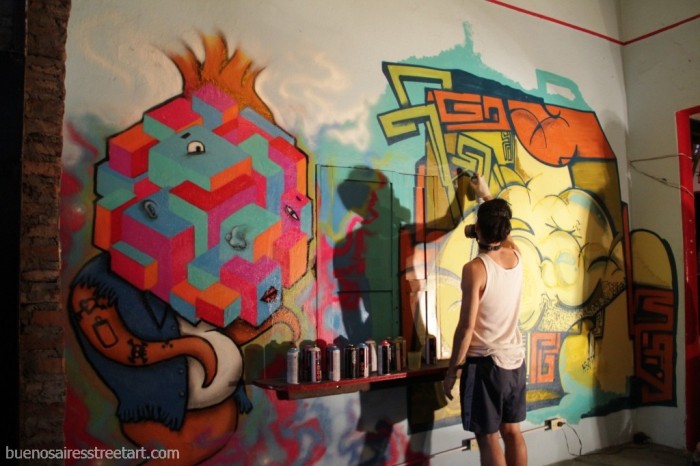 Nerf's design and Rodrigo painting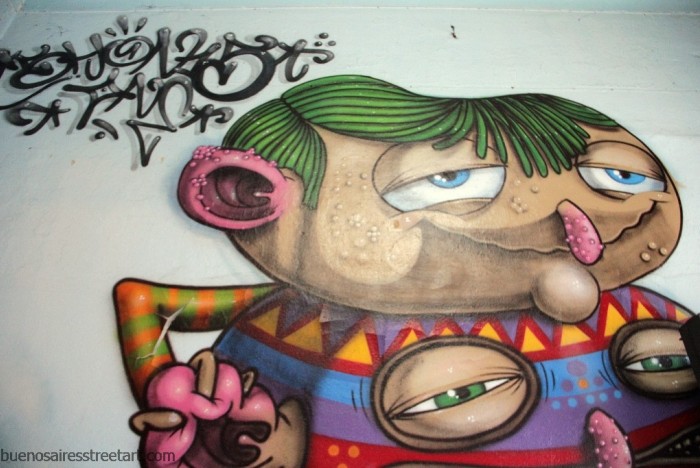 Shonis
Mart's art
Live music was provided by the band Cehache Respira, and also relating to a musical theme, Mart painted a figure with a magic flute that is linked to another of his murals across the room.
In tune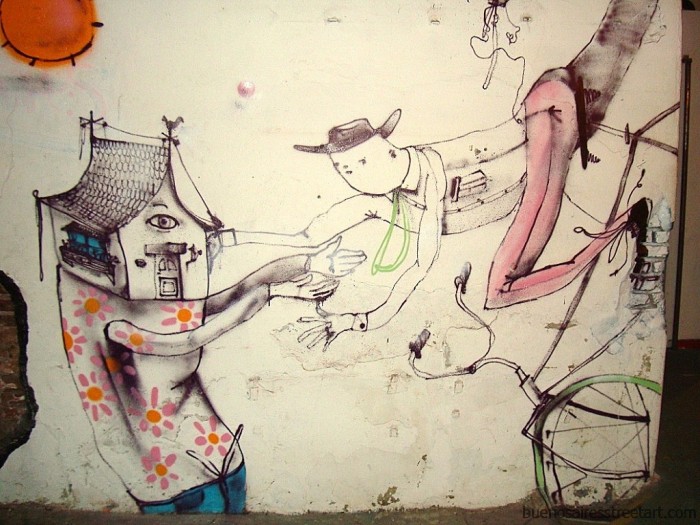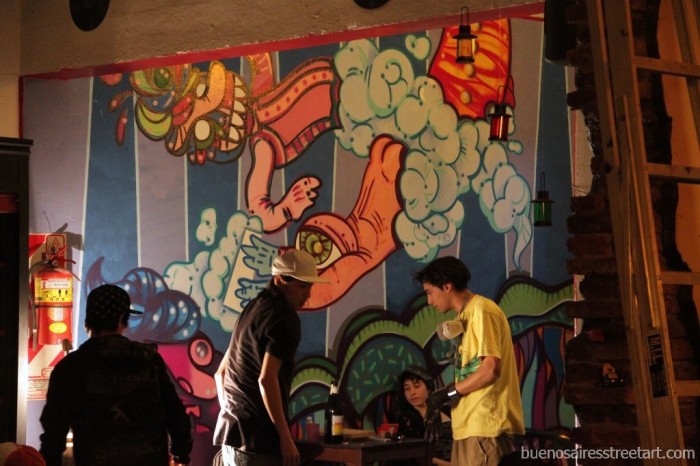 Mural by Cremades
Men at work: Oncho and Reych
Cremades
Piggyback: acrobats by Shonis