Street artists from Buenos Aires and Baltimore have been brought together in a cultural exchange called Roots/Raices exhibiting artworks at a gallery show and painting murals in Baltimore, U.S.A. Curated by Buenos Aires Street Art, Section1 Project and Gallery 788.
Artworks by Gaia, El Marian, Maxi Bagnasco, Super Waxx, Nazza Stencil and Lee Nowell-Wilson at Roots/Raices show in Baltimore.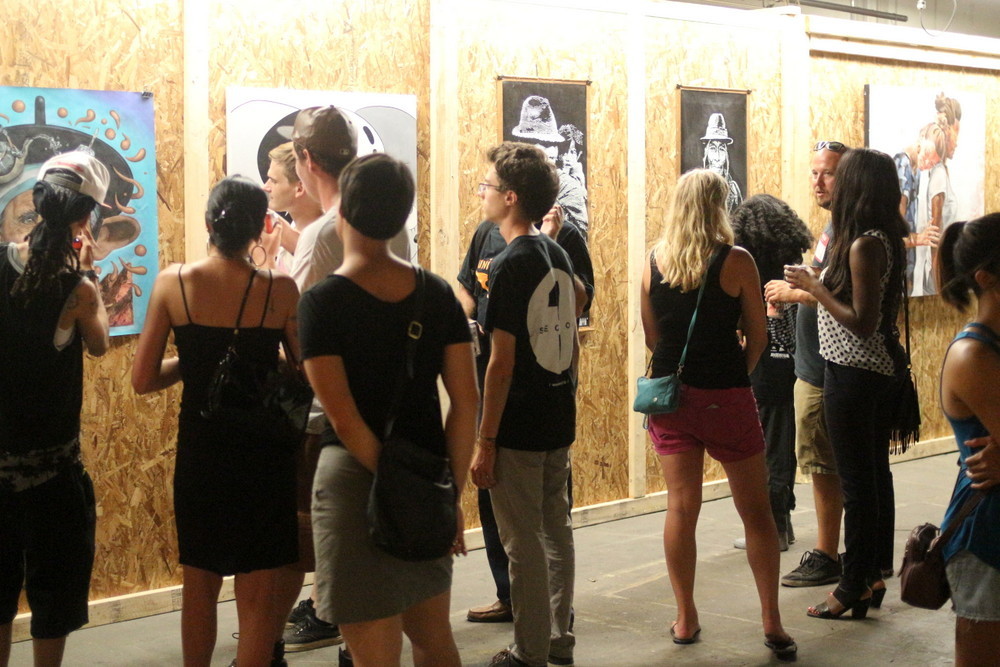 Opening: the show brings together works by Argentine and Baltimore artists
The former tyre factory along the Jones Falls in the Woodberry neighbourhood of Baltimore has been transformed for the show.
 Alfredo Segatori, Nazza Stencil, Luxor, Ice, Patxi Mazzoni Alonso, Juan Zeballos, Maxi Bagnasco and Primo (Nicolas Germani and Sasha Reisin) have produced artworks that have been shipped from Buenos Aires to Baltimore for the show. Curated by Matt Fox-Tucker (Buenos Aires Street Art), Richard Best (Section1 Project) and Alex French with Eduardo Rodriguez (Gallery 788).
 Paintings by Baltimore-based artist Pablo Machioli and Luxor of La Plata, Buenos Aires
The Baltimore artists participating include Gaia, Nether, Billy Mode, Paul Mericle, Pablo Machioli, Ernest Shaw, Mas Paz, Che Love, Lee Nowell-Wilson, Gregg Deal, Michael Owen, Toven, Reed, HKS 1818 and Richard Best. The show also included a presentation of photographs by Martha Cooper.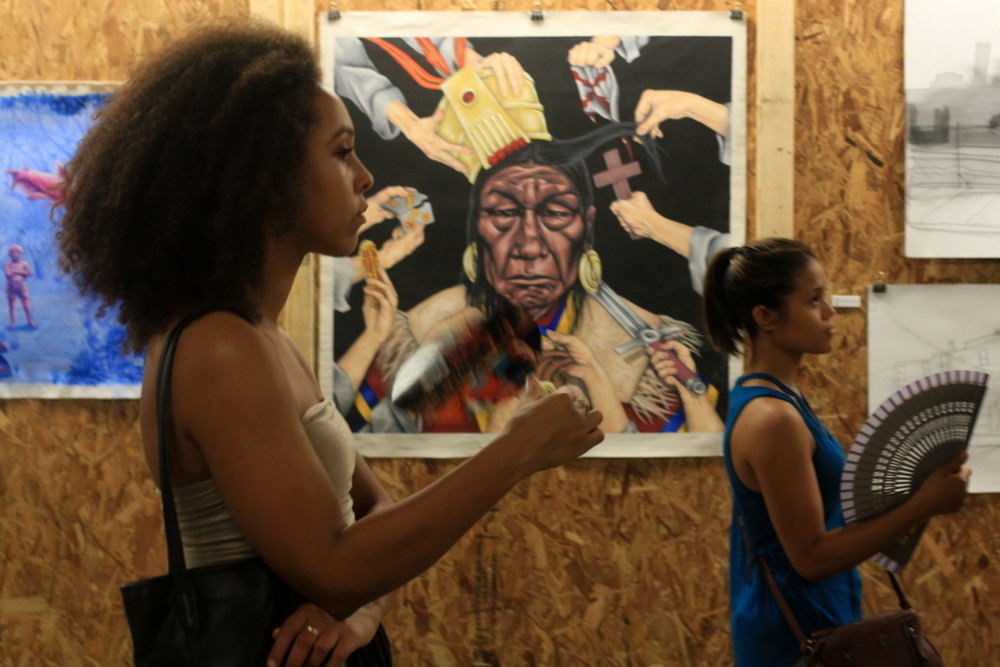 Painting by Juan Zeballos called 'Inca Dissolution'
The theme of the exhibition explores social and racial issues. Several of the Argentine artists have created paintings relating to indigenous tribes of Argentina and Latin America.
Artworks by Sasha Reisin and Nicolas Germani, Gregg Deal and Billy Mode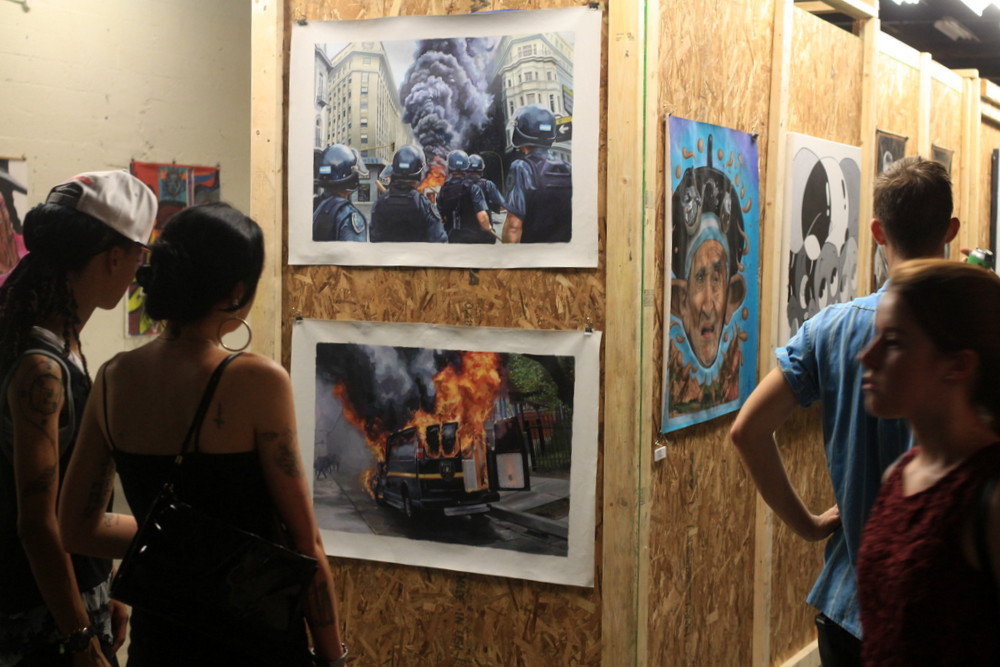 El Marian with artwork relating to Baltimore riots in 2015 (below)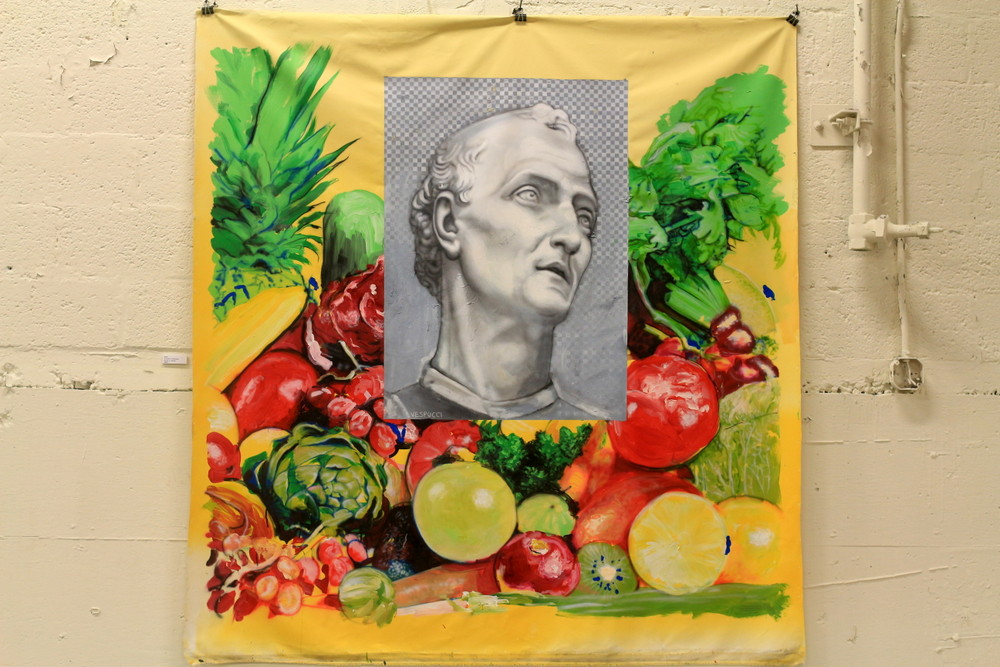 Gaia
Maxi Bagnasco and Super Waxx
Ice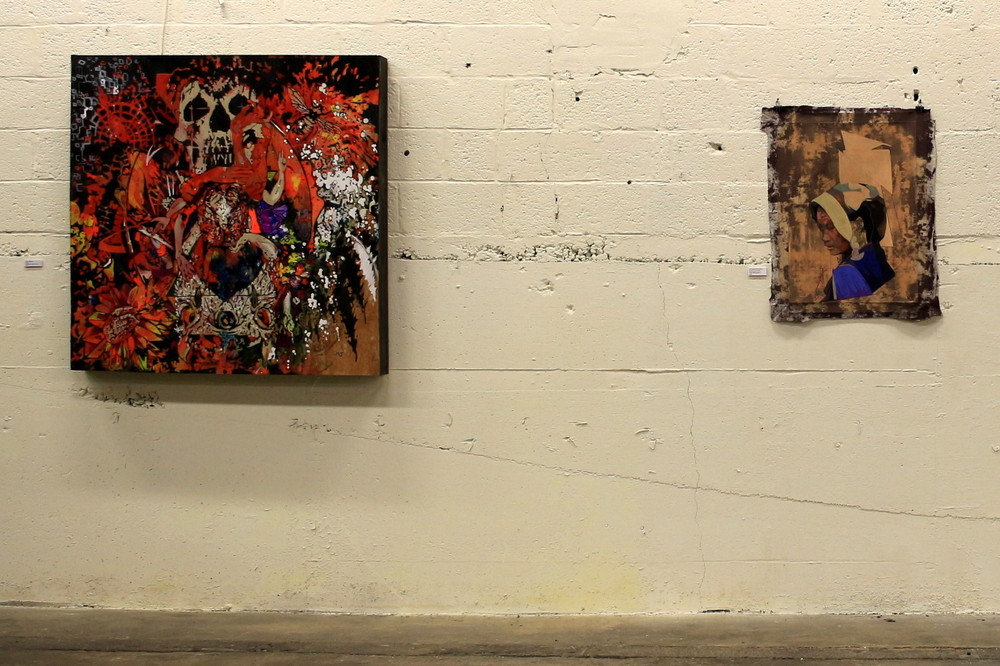 Paul Mericle and Patxi Mazzoni Alonso
Argentine muralist Alfredo Segatori who was invited to Baltimore by Gallery 788 and Section1 Project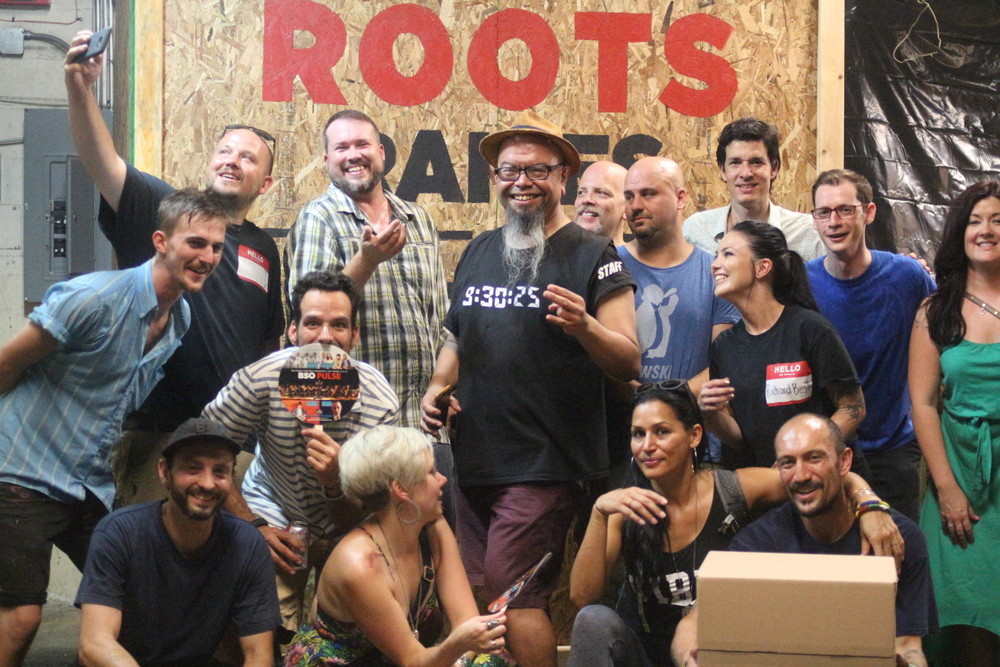 Curators Richard Best, Alex French and Matt Fox-Tucker with Eduardo Rodriguez and artists at the opening of Roots/Raices
Roots/Raices runs until 10pm August 20th. Gallery space is located at 1786 Union Avenue along the Jones Falls in Woodberry, Baltimore. Last day includes a talk starting at 6pm about the Buenos Aires street art scene by Matt Fox-Tucker, author of the book Textura Dos: Buenos Aires Street Art with Argentine muralist Alfredo Segatori.