Buenos Aires Street Art is in Baltimore and is curating an exhibition this week entitled ROOTS/RAICES with Section1 and Gallery G788 that features works on canvas by both Buenos Aires and Baltimore-based street artists.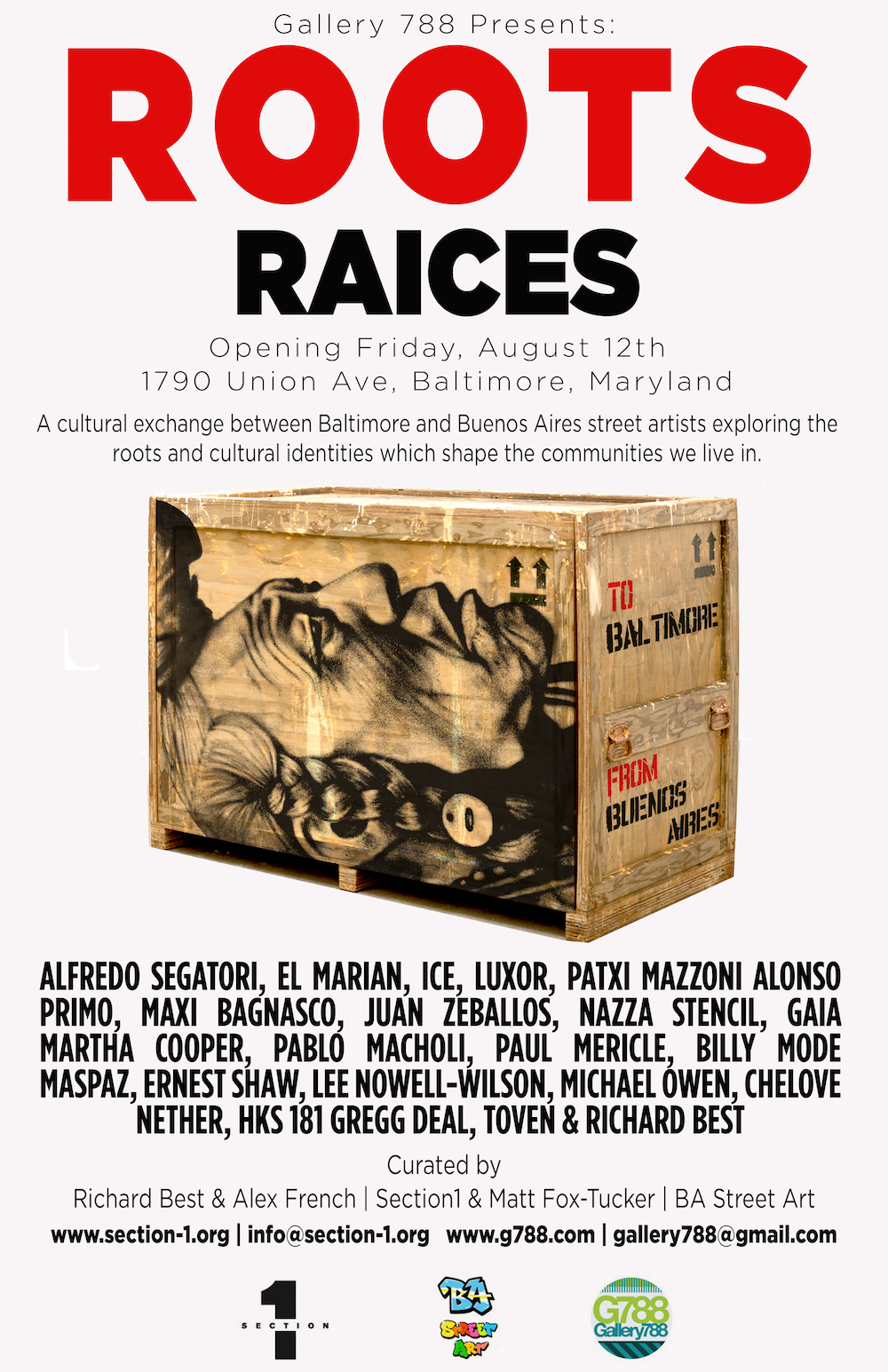 Argentine artists who will have artworks featured at the exhibition are Alfredo Segatori, Nazza Stencil, El Marian, Ice, Luxor, Patxi Mazzoni Alonso, Sasha Reisin and Nicolas Germani (Primo), Maxi Bagnasco and Juan Zeballos.
The Baltimore artists who have been invited to part in the show are Gaia, Pablo Macholi, Paul Mericle, Billy Mode, MasPaz, Ernest Shaw, Lee Nowell-Wilson, Michael Owen, CheLove, Nether, HKS 181, Gregg Deal, Toven and Richard Best. World famous graffiti and street art photographer Martha Cooper will also have her work and photographs displayed during the event.
The theme of the show related to origins and explores roots and cultural identities which shape the communities we live in.
Matt Fox-Tucker, director of Buenos Aires Street Art, is curating the artworks by the Argentine artists. Richard Best of Section1 and Alex French of Gallery 788 are curating the works by the Baltimore artists together and are putting on the event.
Opening is on Friday August 12th at 7pm at 1790 Union Avenue, Baltimore, Maryland.