Artists have paid tribute to Luis Alberto Spinetta with new murals in Buenos Aires dedicated to one of Argentina's most famous rock musicians.
A new tunnel that passes under the railway tracks that separates the neighborhoods of Coghlan and Villa Urquiza has been named after 'El Flaco' ('The Skinny One') Spinetta after local residents voted in favor of the artist ahead of Roberto Goyeneche and Horacio Guaraní in a survey conducted via Facebook and Twitter.
The tribute to Spinetta includes 40 artworks depicting all his album covers and the new underpass was inaugurated last week by the mayor of Buenos Aires Horacio Rodríguez Larreta.
New artworks feature Spinetta's album covers
Lyrics from the song 'Muchacha' saying "No corras más tu tiempo es hoy." ("Don't dwell any more your time is today").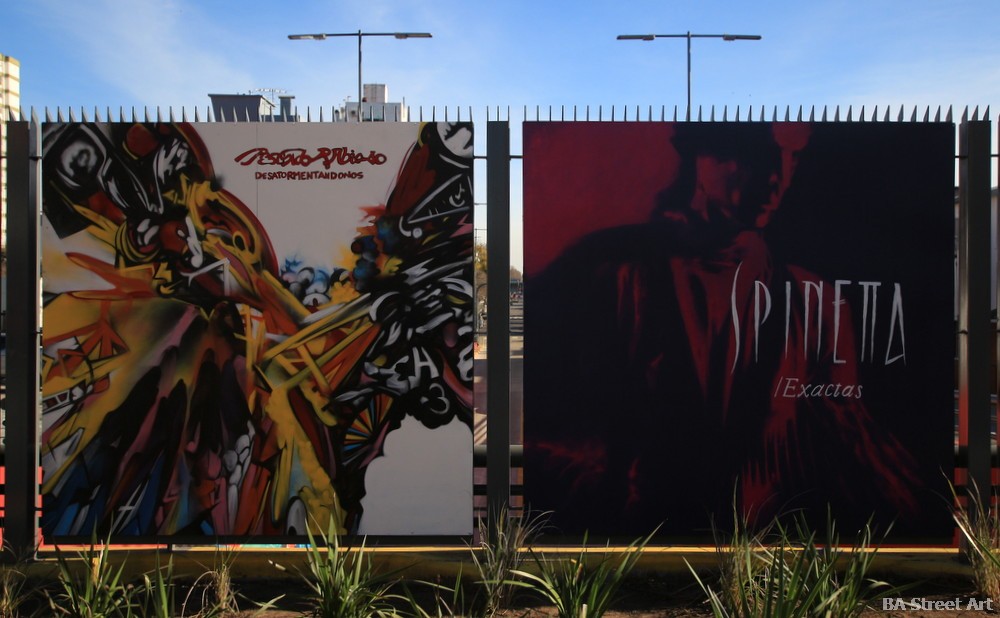 "Mañana es mejor" ("Tomorrow is better") from the song "Cantata de Puentes Amarillos" ("Oratorio about Yellow Bridges").
Production of mural: Sideralprod. Artists: Cuore, Heis, Tekaz, Heis, Guido Palmadessa, Eduardo Saubidet, Francisco Estarellas, Santiago Fredes, Flavia Canapa, Vicente Macellari, Dario Fantacci, Julio Gomez, Martin Rodriguez, Maria Villanueva, Andres McCormack and Tatu Daels.
Photos: BA Street Art