New portrait of Steve Jobs finished this week in Buenos Aires by artist Mario Calvo. The portrait of the Apple boss has been painted on the front of an advertising agency in Palermo and took Mario five days to paint.
New mural of Steve Jobs by Mario Calvo in Palermo, Buenos Aires
Tribute to Steve Jobs, Apple co-founder and chairman, who died aged 56 on October 5th 2011 following a battle against pancreatic cancer.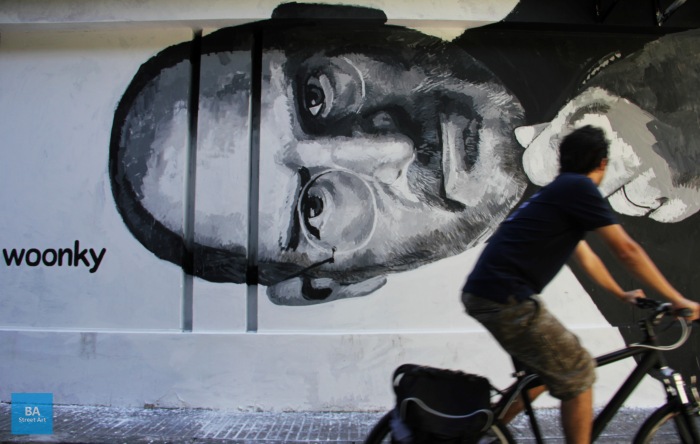 Mural in Pasaje Russel
Argentine model Luciana Giannattasio posing up in front of the new mural
All photos © Buenos Aires Street Art