News
Written on December 9, 2013 at 3:17 am, by admin
Wynwood Walls 2013 took place this week during Art Basel Miami with the theme "Women on the Walls". The mural project featured contributions by top female artists including Faith 47 from South Africa and Kashink from Paris who were commissioned by Goldman Properties to paint new artworks in the Wynwood Arts District. Hundreds of artists Continue Reading »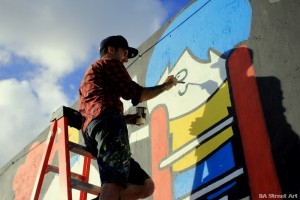 Written on December 8, 2013 at 5:44 pm, by admin
Argentine street artists including Jaz, Sonni, Magda Love, Amor and Pelos de Plumas together with Buenos Aires-based graffiti artist Nase have been in Miami and painting in the Wynwood Arts District during Art Basel Miami.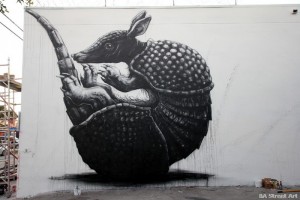 Written on December 7, 2013 at 2:08 am, by admin
ROA finished a stunning new mural in the Wynwood Arts District in Miami this evening. It features an armadillo curling up in a ball. Matt from BA Street Art is in Miami and hooked up with ROA today and took these photos.