Limpio has completed a new mural in Palermo on the front of a house that features a stag and a Patagonian landscape.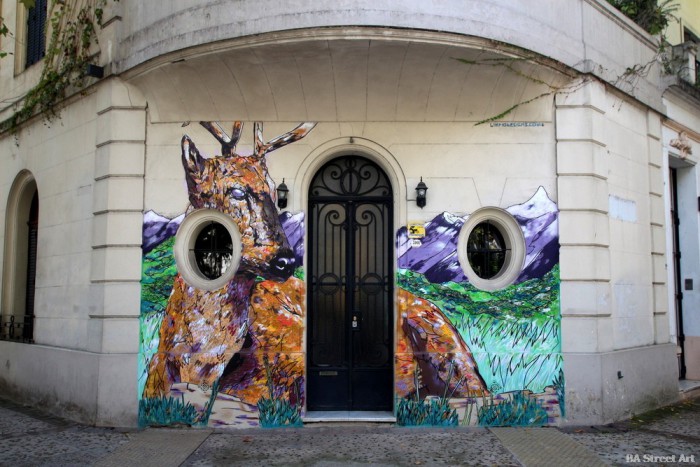 The U.S. street artist is in Buenos Aires and has painted a number of murals around Palermo Hollywood. His designs including this one often feature animals.
This mural is located on the corner of Gorriti and Ravignani.
Limpio also painted this mural featuring an owl on the gate of a house in Palermo Hollywood last year.
Photos by Matt Fox-Tucker/BA Street Art