Alfredo Segatori and a group of more than 100 volunteers completed a huge new mural in Palermo on Monday night highlighting the environmental damage in the Arctic caused by petrol companies drilling for oil.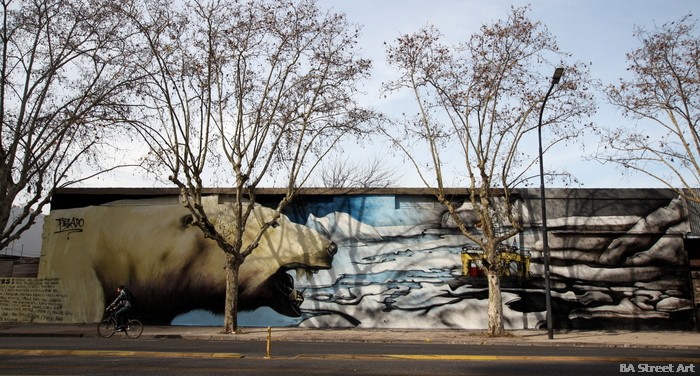 The mural measuring 30 x 6 metres includes a giant polar bear and an Arctic landscape contaminated by a Shell oil drilling platform. It took the Argentine street artist nicknamed 'Pelado' three days to finish with members of  the general public helping paint the artwork.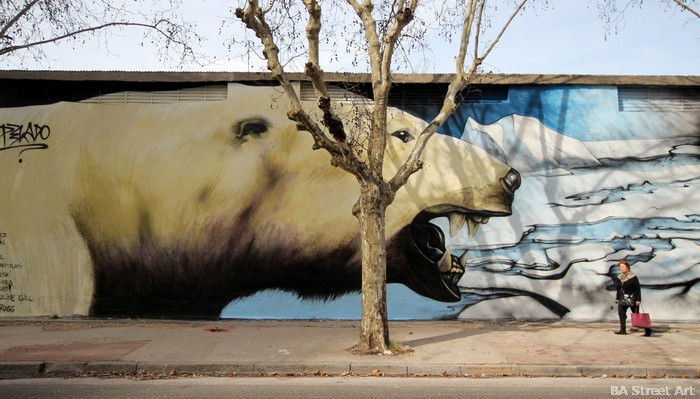 The project was organised by Greenpeace with murals also being painted in other cities in Argentina including Bahía Blanca, Mendoza, Córdoba, Rosario, Salta, Paraná and Mar del Plata to send a message to Shell that drilling for oil in Alaska will cause untold damage to wildlife and the environment in the Arctic region.

View of the finished mural located on Avenida Juan B. Justo and Nicaragua in Palermo
All photos by Matt Fox-Tucker/BA Street Art