Lean Frizzera and Spok finished a huge new mural of a three-headed Hydra on Friday. In Greek mythology, the Lernaean Hydra was a serpent-like water monster with many heads. Legend has it that for each head that was cut off, another two grew in its place.
Hydra by Lean Frizzera and Spanish graffiti artist Spok is seven storeys high
The pair used two suspended platforms to paint the artwork over five days.
Hy-drama
The monster holding a toothbrush and squeezing a tube of toothpaste.
Heads for heights
Green-eyed monster
Three-headed toothbrush
Roof top view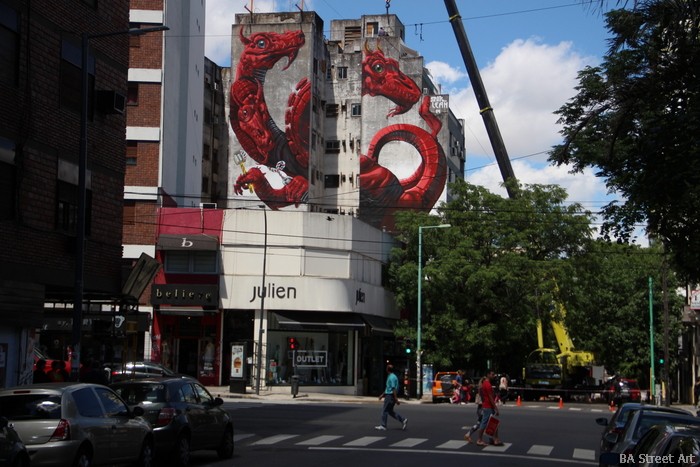 Street view