Jaz and Pastel have painted a new mural in Barracas. The artworks cover two walls beneath railway bridge Puente Bosch.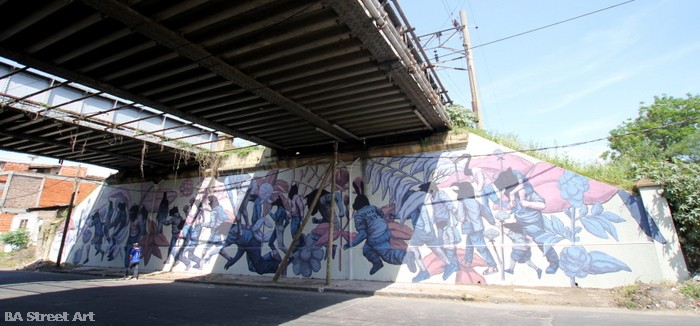 Under the Bridge – Jaz and Pastel
New artworks at Puente Bosch
The artworks feature a series of half-man half-beast characters painted by Jaz and flora painted by Pastel on both sides of the bridge. The colours in the mural were inspired by strips of football clubs Deportivo Barracas and Barracas Central.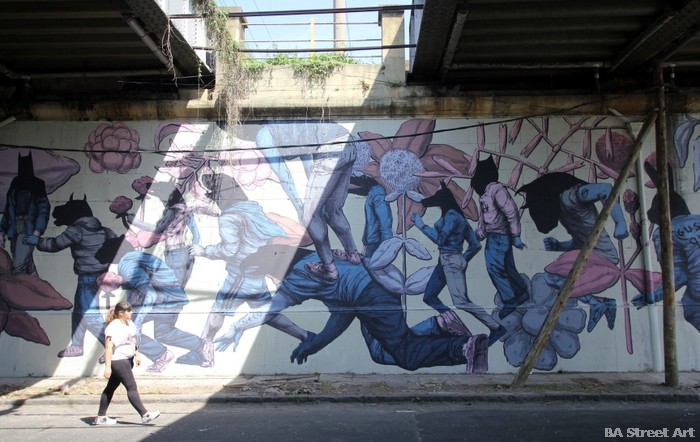 Several of the characters also features various tattoos and markings