El Marian, Mati Quiroga, Milu Correch and Lean Frizzera have painted a new mural in Parque Chacabuco celebrating 30 years of democracy in Argentina following the military dictatorship that ended in 1983. The mural project is called Democracia 30+30 that was organised by the Buenos Aires City Government with artists THG also taking part.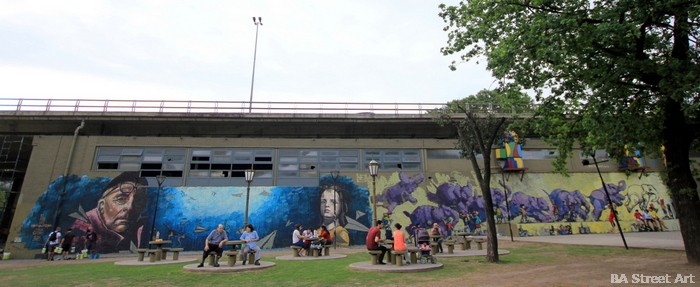 Mural at Centro Cultural Adan by El Marian, Milu Correch, Mati Quiroga and Lean Frizzera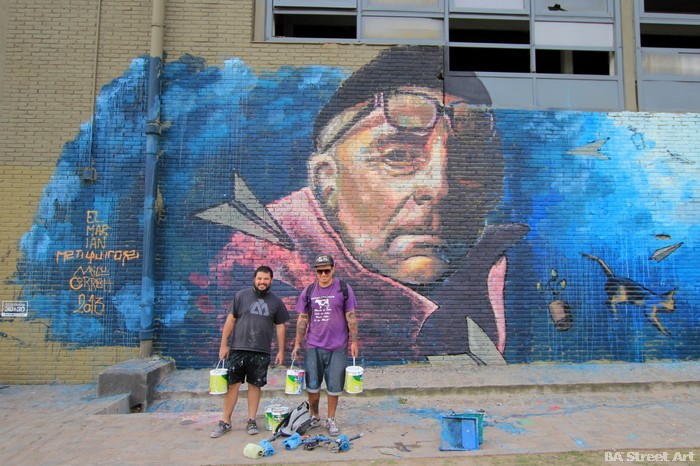 Mati Quiroga and El Marian after finishing their new artwork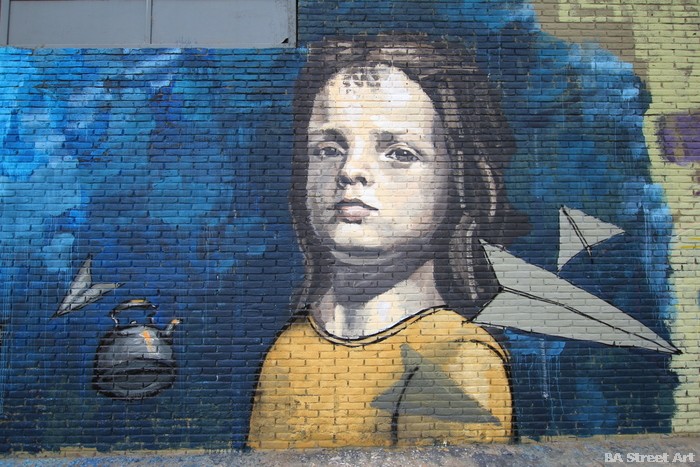 Portrait by Milu Correch
Completed mural by El Marian, Mati Quiroga and Milu Correch
Painting kids by Lean Frizzera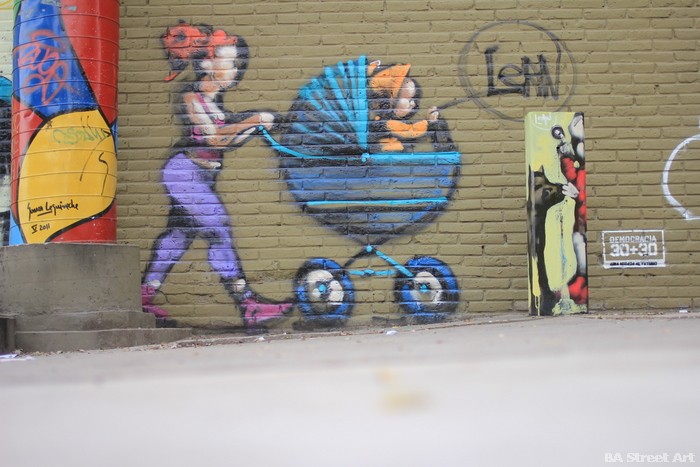 Child's play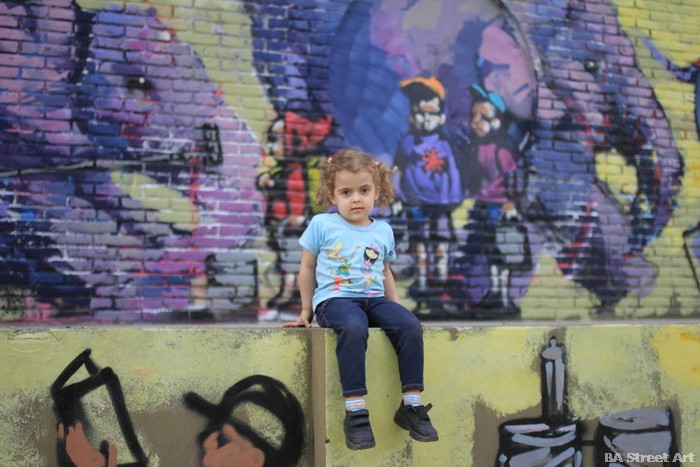 Park life
Lean Frizzera painted a sequence of purple elephants on the march being painted by children.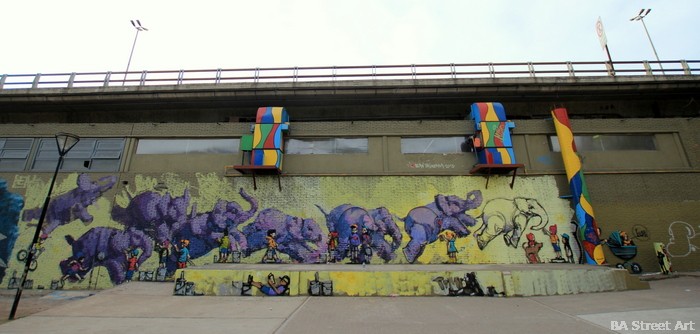 Trunk call – finished mural by Lean Frizzera
THG Crew also painted a cool new mural in the same location under motorway 25 de Mayo in Parque Chacabuco. Check out the photos here