Here's a great new mural by Escif and Blu explaining how to open a door with a credit card in five easy steps. The Spanish artist painted it on his recent trip to Buenos Aires with the Italian master.
Escif and Blu: picking locks in Buenos Aires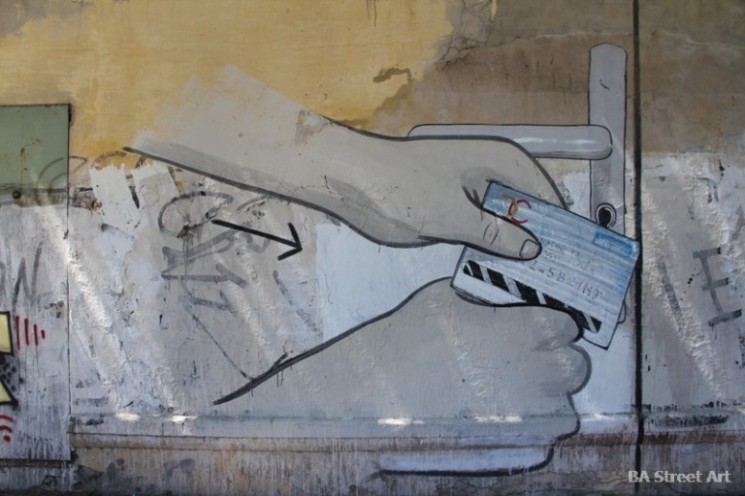 Step 1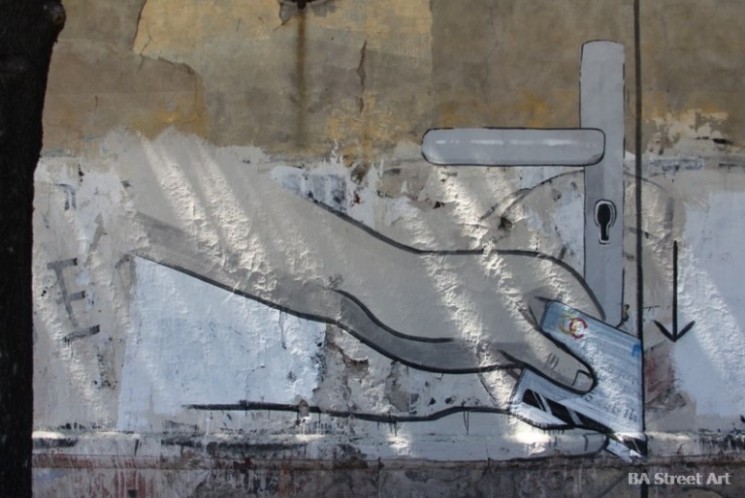 Step 2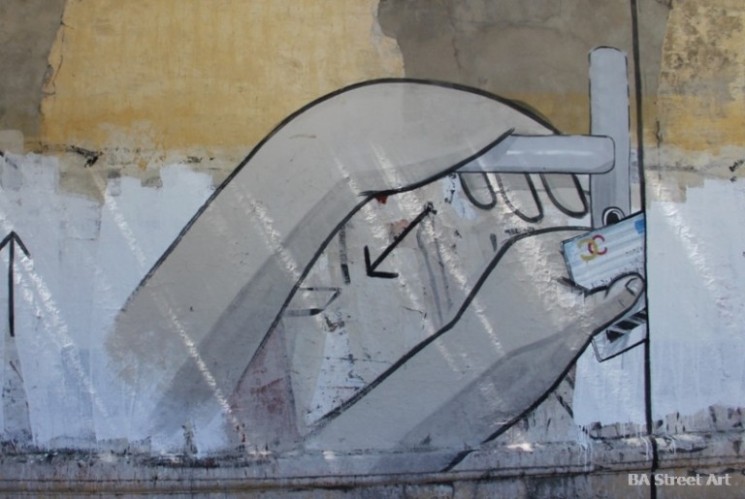 Step 3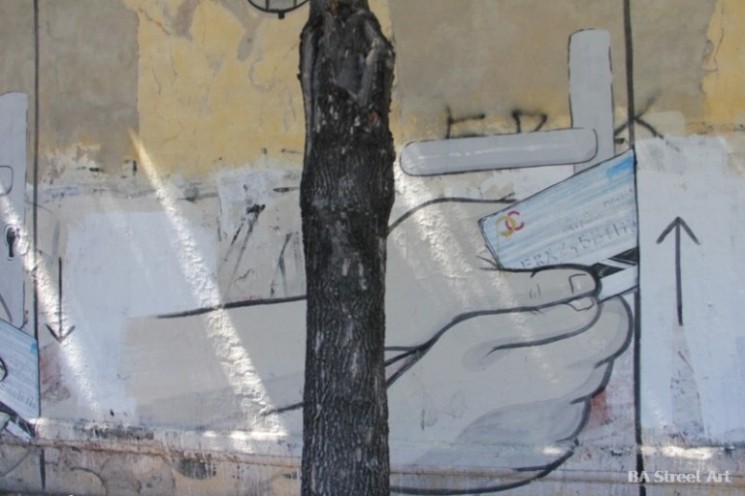 Step 4
Step 5
A close-up of the credit card (below) reveals the name 'Nacho Macho from Valencia, España'. Nacho is short for Ignacio in Spanish.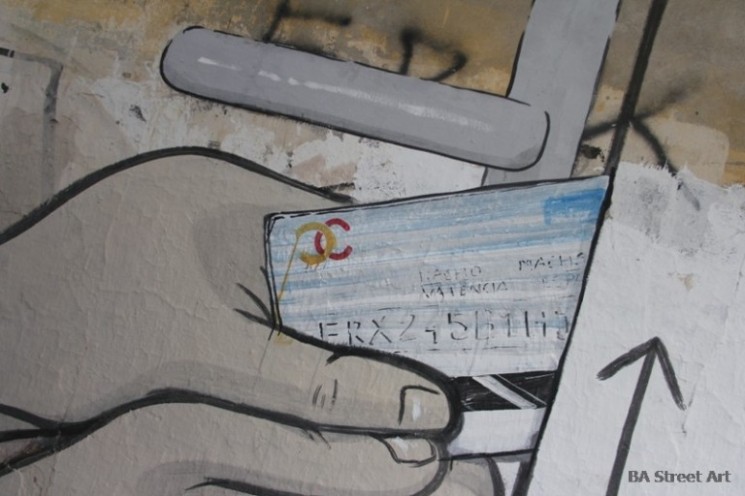 Unlawful entry Nacho Macho