Previous Reading
Continue reading
Aerosol Street Art Festival in La Plata on Saturday
October 5, 2011
La Plata is holding it's first street art festival this Saturday October 8th. Artists taking part in the Aerosol Festival...
Next Reading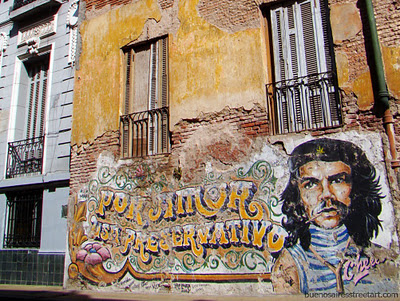 Continue reading
Che Guevara graffiti in Buenos Aires
October 9, 2011
Che Guevara street art can be found all over Buenos Aires. Today is the anniversary of the death of Ernesto...