Roa and Ever new mural in Buenos Aires
Roa ended his trip to Buenos Aires in style after finishing a fantastic new mural with Ever. It is entitled "The people feed communism to the beast" and features 10 workers and Chairman Mao who are delivering communism to an elephant seal.
Ever and Roa new street art in Villa Crespo
The design in Villa Crespo is the first intervention either artist has painted in the street in 2013 and what a way to start the year.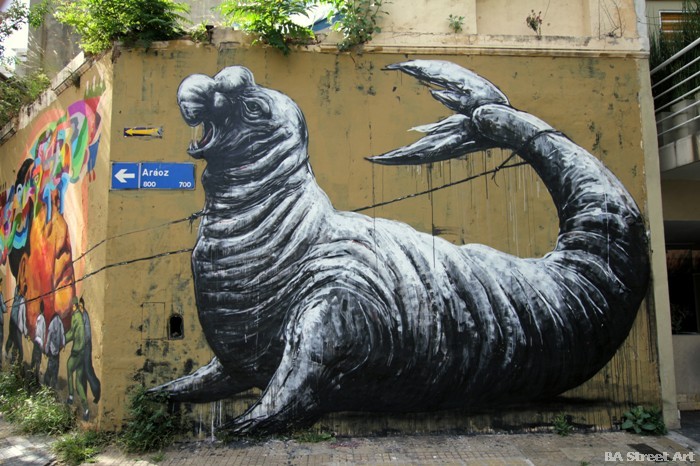 Giant sea lion by Roa
Chairman Mao and communist workers delivering communism to the sea lion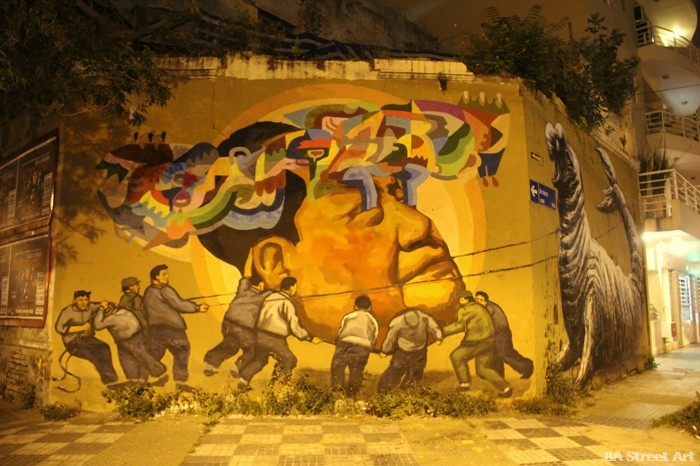 Check out more street art by Roa in Buenos Aires