Brazilian artists Yong and Neew, have been in Buenos Aires and painted a series of artworks around the city. Continue reading →
---
Argentine artists including Cof, Grito, Mab, Piki, Nerf, Ice, Perla, Juli and Random got together to paint these cool cartoon characters and pieces last weekend.
---
A few weeks ago, local graffiti artist Lucas Perla painted new designs on the front of Bar 5033 in Palermo Soho.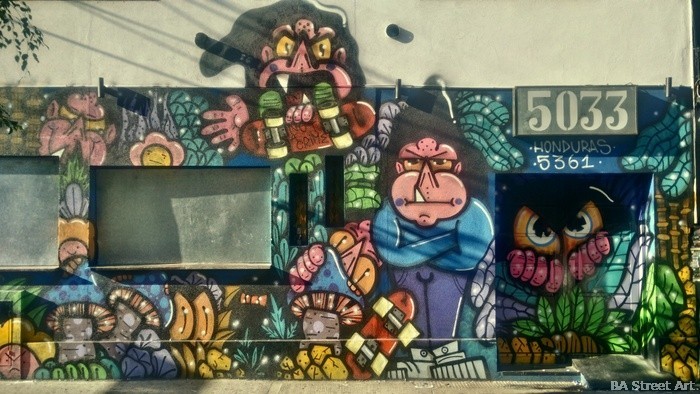 Perla is a well-known in Buenos Aires as a graffiti writer and tattoo artist and for creating his own fun and colourful cartoon characters. He also painted with British street artist Sweet Toof when he was in the city a few months ago.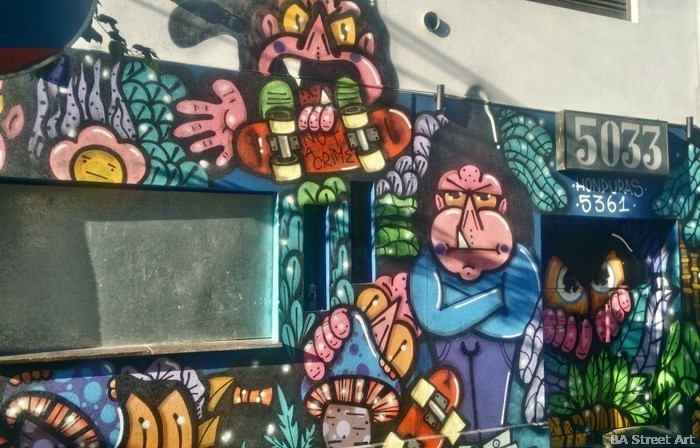 Characters painted by Perla along Honduras Street in Palermo Soho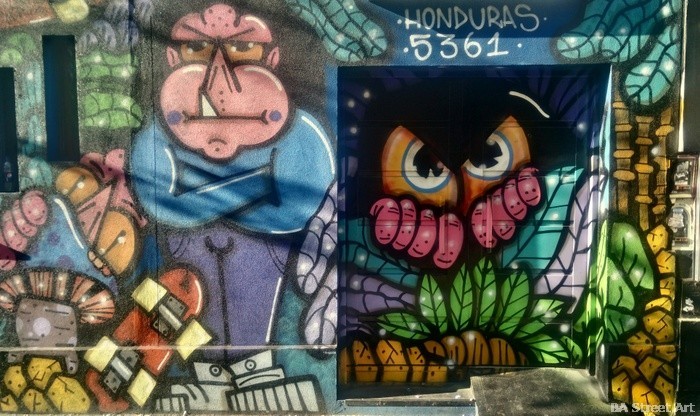 Bar 5033 is located between Rosebar and Kika nightclub
Perla is also influenced by skate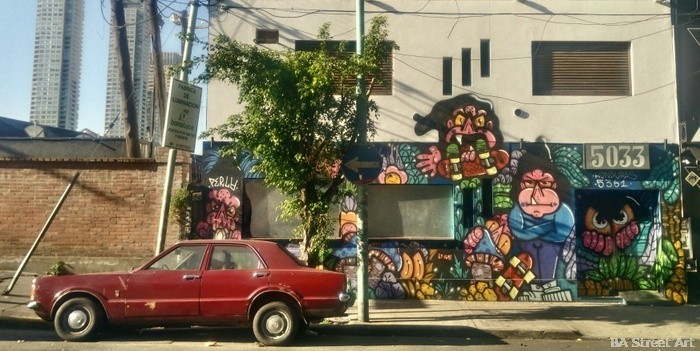 New look
---