Revista Alta June edition of the Aerolineas Argentinas magazine about BA Street Art and some of the mural projects we have organised with international street artists.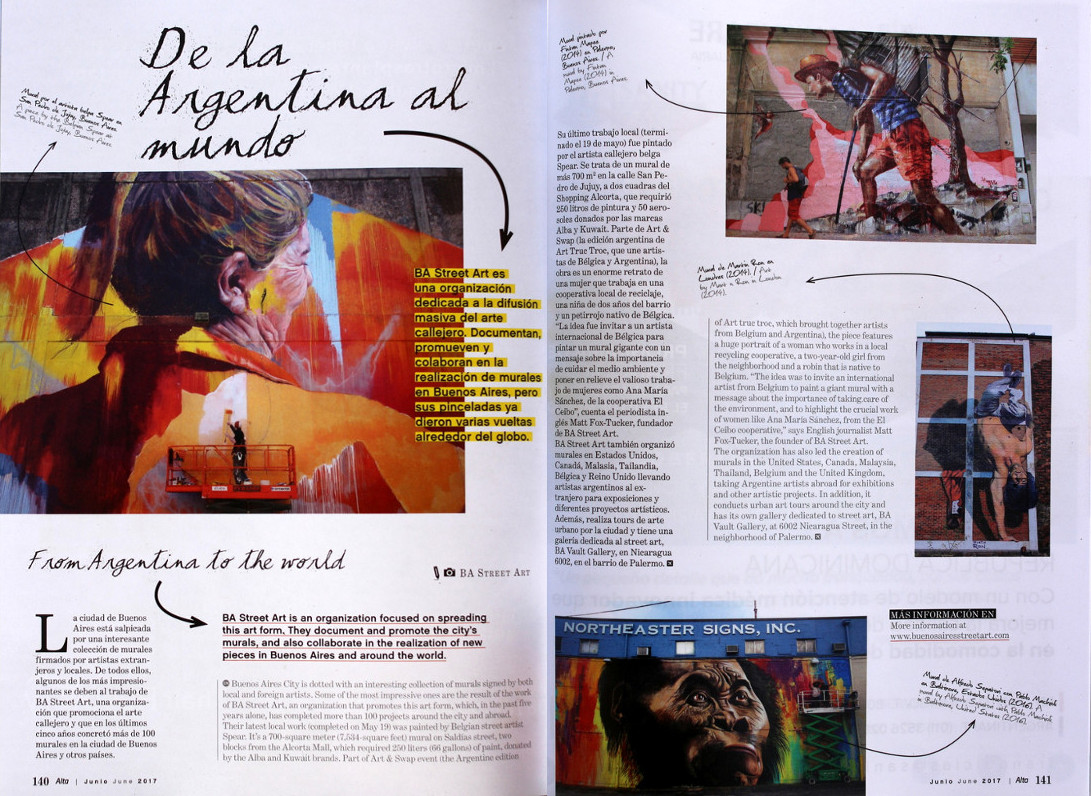 The double page feature includes a story about the new 700m2 mural by Belgian street artist Spear and Argentine muralist Leticia Bonetti finished two weeks ago in Saldias, Buenos Aires that was curated and organised by BA Street Art; and the mural by Argentine muralist Alfredo Segatori with Uruguayan artist Pablo Machioli that was organised by BA Street Art and Section1 Project in Baltimore, USA in August 2016 as part of the gallery show Roots-Raices.

Front cover of June edition of Alta magazine
The article also features a mural painted by Australian street artist Fintan Magee in Palermo, Buenos Aires that BA Street Art organised during his trip to South America in January 2014; and a mural by Martin Ron in Shoreditch, London that was organised by BA Street Art during a trip to the UK in September 2013 with the Argentine street artist.
You can read the story on pages 140 and 141 of the magazine Alta on all Aerolineas Argentinas flights in June 2017.