Campos Jesses completed a beautiful new artwork in Recoleta, Buenos Aires that features the head of a woman adorned with butterflies and flowers.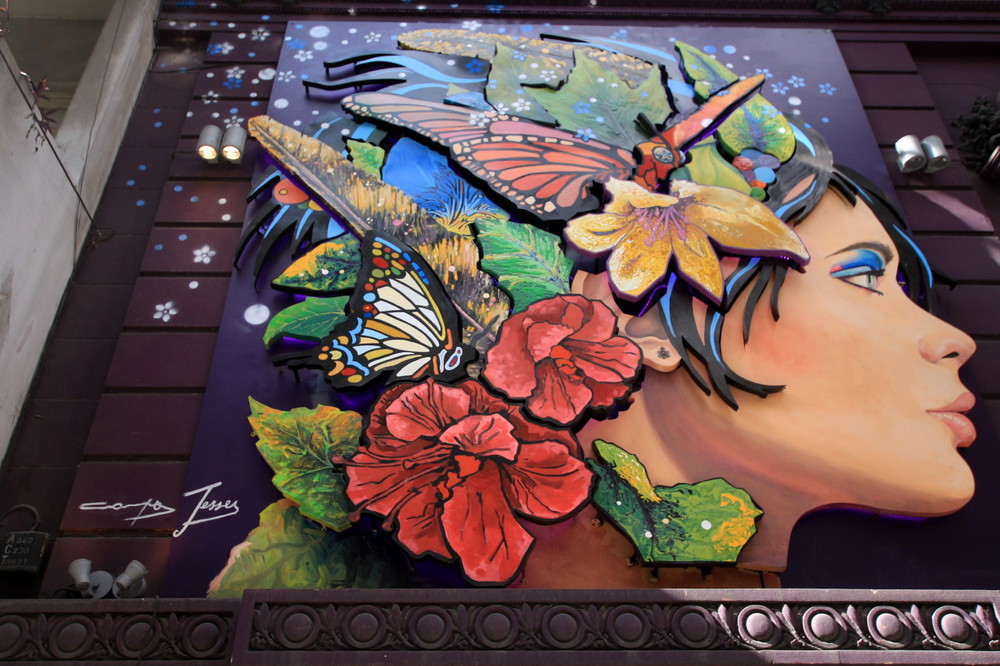 Their latest design also features a tropical rainforest and animals including a frog and puma and has given a totally new look to the bar Kuma in Recoleta.

The head of the woman is made out of wood and includes intricate details of butterflies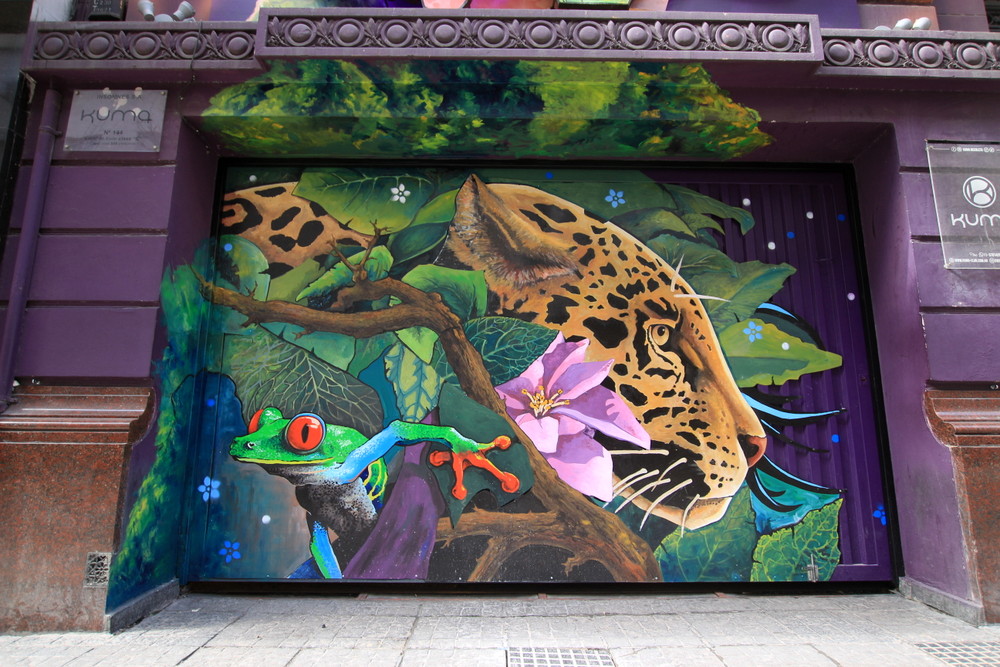 At ground floor level are designs depicting a leopard and frog in a tropical rainforest on the front of the garage door

The new artwork also complements the architecture

The artworks have transformed the appearance of the front of the two-storey building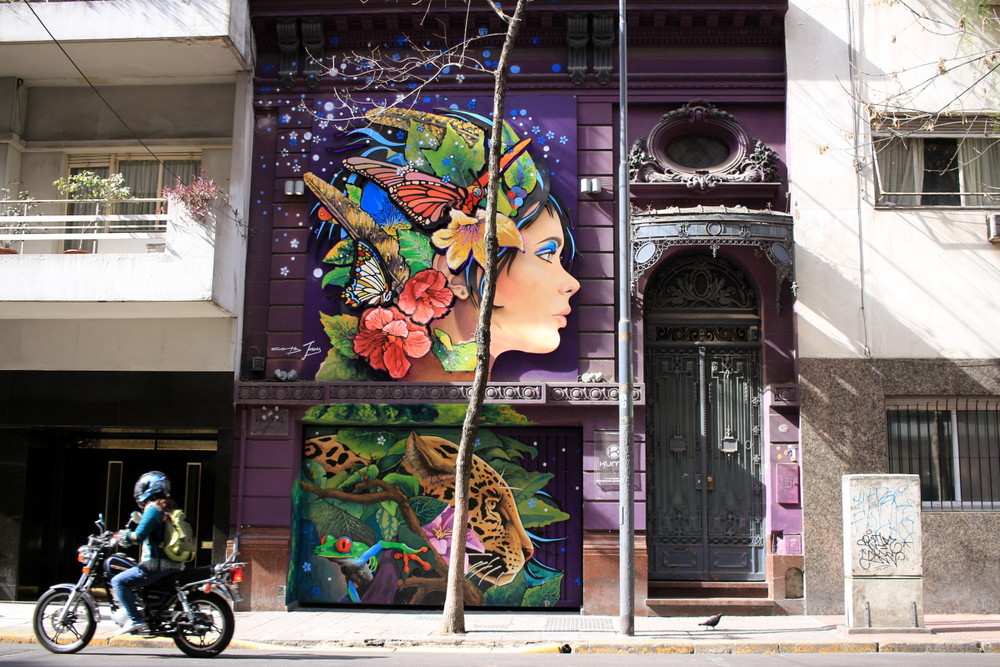 The mural is located at Kuma nightclub at Uriburu 1073 in Recoleta.
All photos Matt Fox-Tucker/BA Street Art