Roa, Defo, Jen Zie, Martin Ron, and Pichi & Avo have finished new designs at the North West Walls project on the site of the Rock Werchter music festival in Belgium. The project has been curated by Belgian artist Arne Quinze setting the artists the challenge of painting three giant container towers.
Artists including Roa, Martin Ron, Jen Zie and Defo begin work at North West Walls
Roa working on one side of the container tower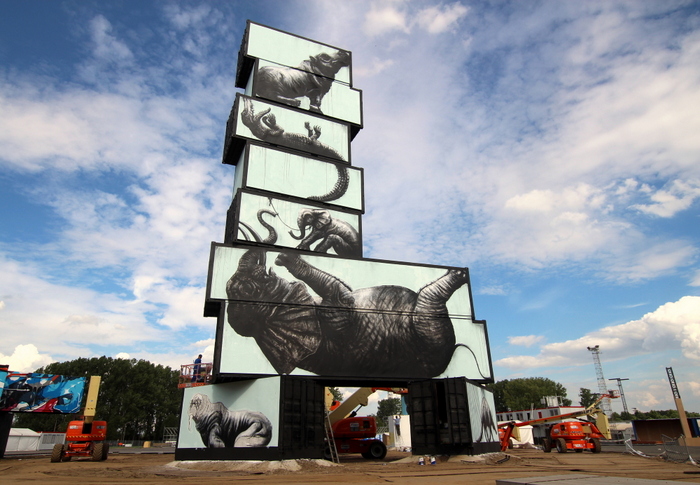 Roa's ark
Roa's intervention includes a total of 13 animals some with chains and others behind bars relating to the theme of captivity.
Boxing clever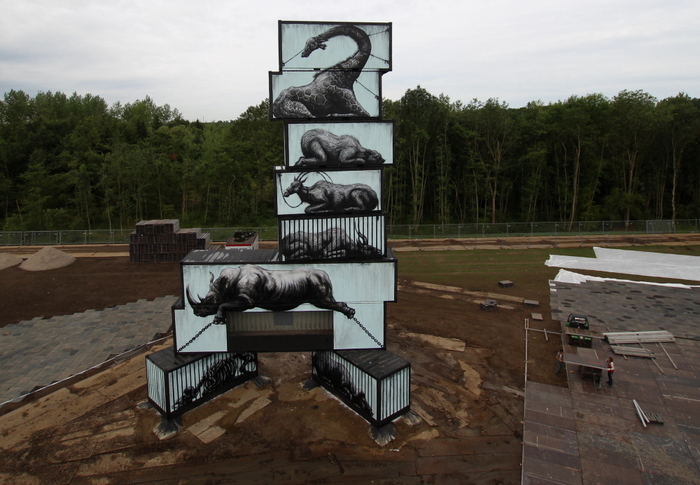 Finished installation by Roa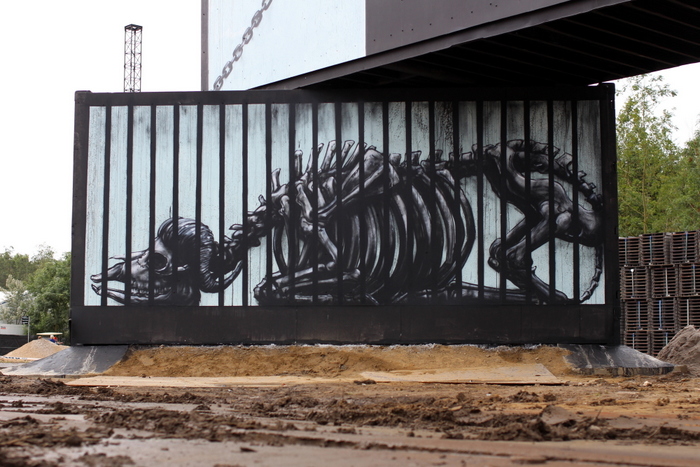 Skeleton of a goat
Menelaus and Achilles
Pichi and Avo from Valencia, Spain, have recreated a series of characters from the Trojan War in their typical style mixing figures from Greek mythology and old school graffiti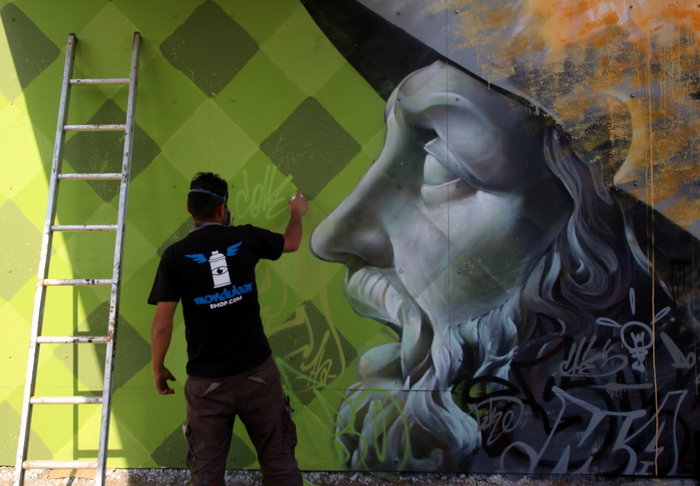 Last few details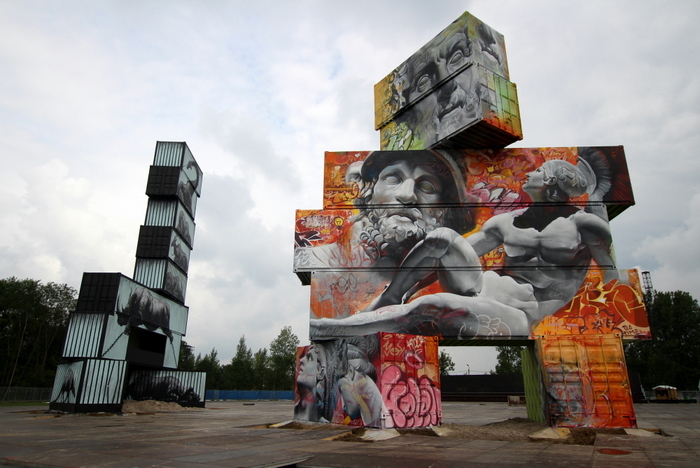 Finished artwork by Pichi & Avo (right)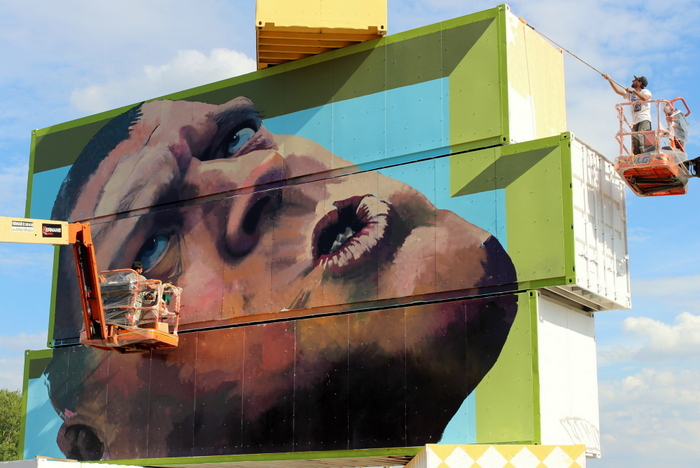 Martin Ron and Avo at work
Argentine street artist Martin Ron has painted a giant 3-D portrait of a forklift truck driver nicknamed 'Blue' who was working on the festival site.
Martin Ron and Jen Zie (right)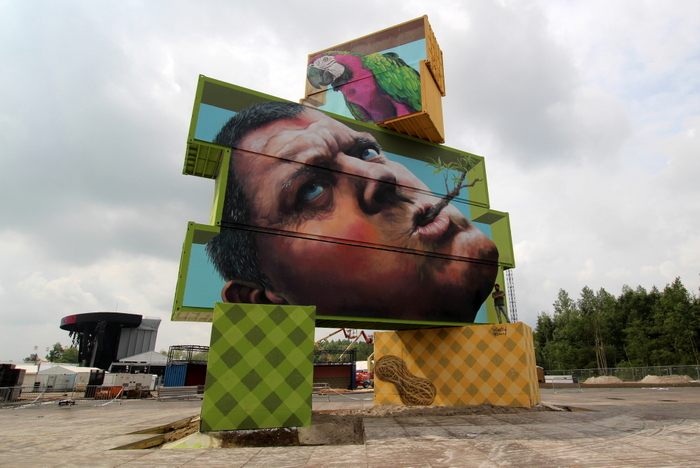 Grand scale – Martin Ron standing by his finished artwork
Ron's surreal design also depicts a huge parrot emerging from one of the containers and a monkey nut.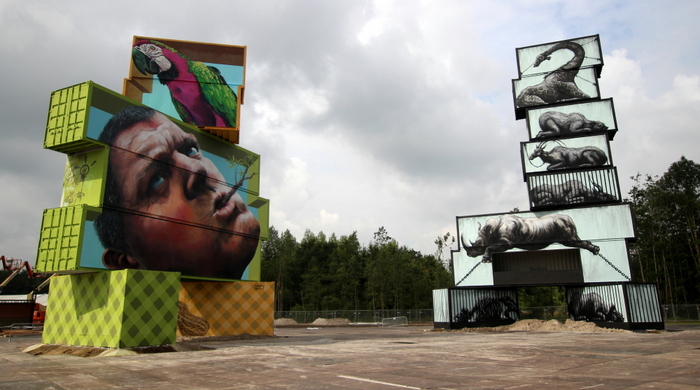 Finished installations by Roa and Martin Ron
Defo
Belgian graffiti artist Defo at work
Defo using aerosols to create his amazing artwork incorporating many themes and influences from old school graffiti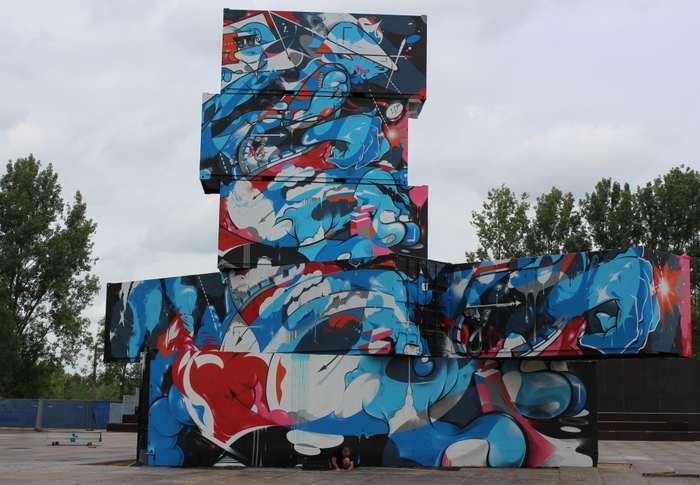 Finished artwork by Defo
Belgian artist Jen Zie using an extension pole with brush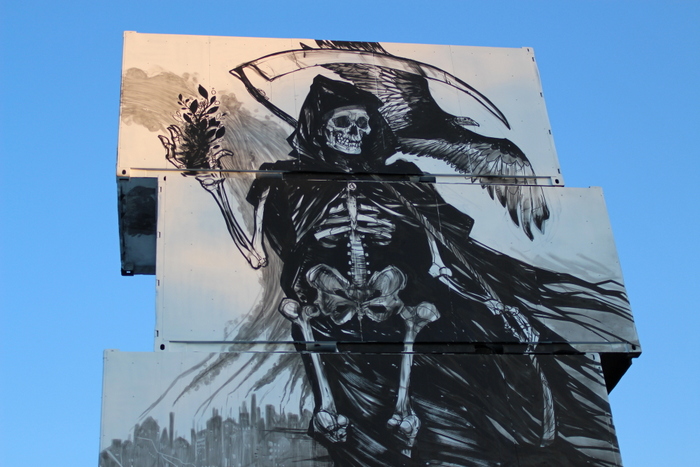 Death
Finished artwork by Jen Zie
For more information about the project curated by Arne Quinze, check out North West Walls