Argentine street artist Jiant has painted a huge new mural in Villa Urquiza covering half a block on the front of a factory building. The artwork is called "Fábrica de obreros" or "Workers' Factory".
Fiction factory – new mural by Jiant in Buenos Aires (photo: Jiant)
The huge design shows an enormous chameleon vomiting raw material that that is carried along a conveyor belt and transformed into eggs that are collected in a container.
Giant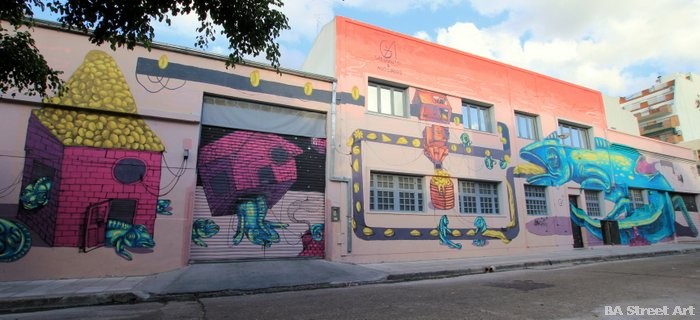 Factory along Rufino Street in Villa Urquiza
Raw material
"Vicious circle"
Jiant told BA Street Art: "The artwork represents a vicious circle in which people are immersed in the working environment. They go to work to make products, go home and then return to work and do the same."
Mural painted with permission from building owners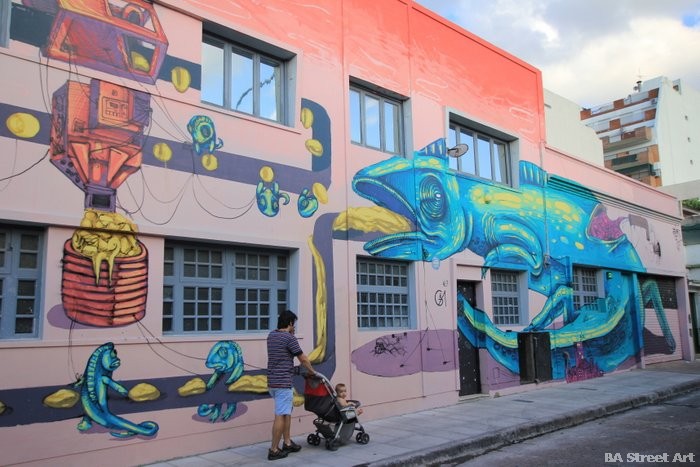 Vomit
Check out more murals and graffiti by Jiant at facebook.com/Jiant