Argentine street artists Bater, Tekaz and Emy Mariani have chosen the fires in Argentina as the theme of their latest spectacular mural in Martínez, Buenos Aires.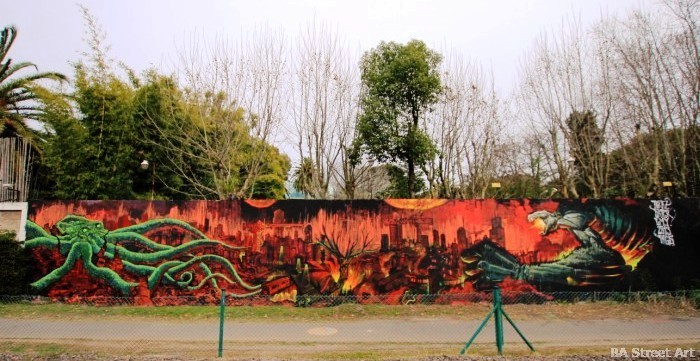 Argentina on fire – new mural by Bater, Tekaz and Emy Mariani
Fires have been raging across Argentina in the last few weeks. The nature reserve near Puerto Madero in Buenos Aires suffered a huge blaze close to the city centre, there was also an explosion at an oil well in the province of Neuquén, and this week a fire ripped through countryside in Villa Carlos Paz, near Córdoba, with 20 fire crews and four fire-fighting planes called out to tackle the blaze and 400 people evacuated from their homes; and on Tuesday a petrol tanker exploded after colliding with a car near Rosario.
Flames rip through the ecological reserve close to downtown Buenos Aires (photo: http://zite.to/17UP1uz )
Flames rose to more than 10 metres high as a fire swept through the nature reserve in Puerto Madero close to Buenos Aires city centre. The ecological reserve near downtown Buenos Aires covers more than 300 hectares close to the Rio de la Plata and its vegetation is home to snakes, turtles, frogs, bats, voles and weasels. The fire is thought to have been started intentionally.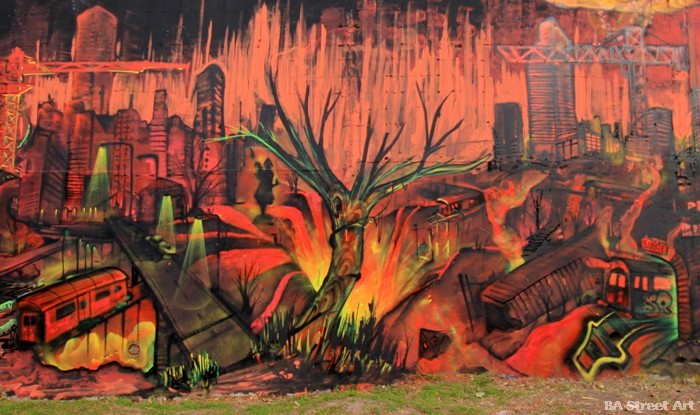 Fires rage near city centre in Buenos Aires
Nature fighting the corporate octopus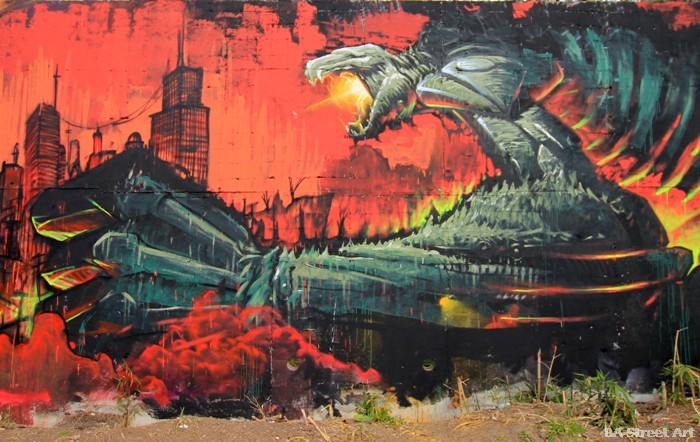 Forces of nature
Buenos Aires burns
Engulfed by ash and fire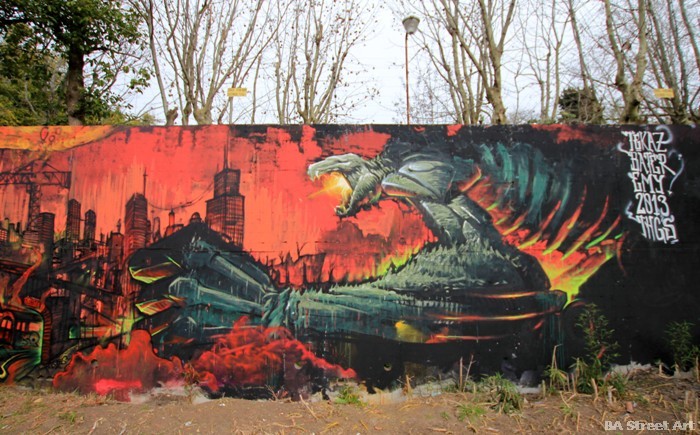 Man versus nature
Fire in Villa Carlos Paz near Córdoba (photo twitter: https://twitter.com/marinosergio/status/366671292860080128/photo/1)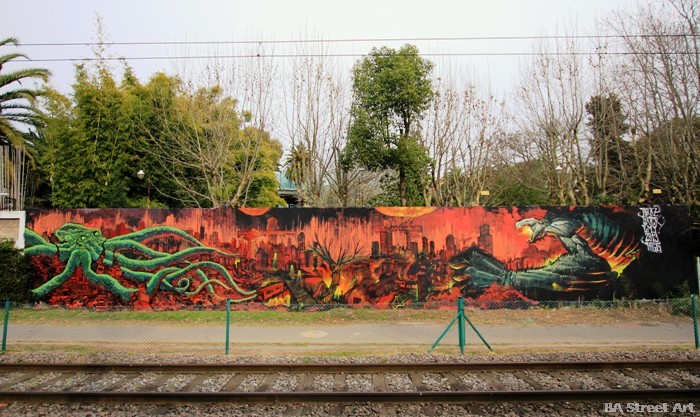 The mural by Bater, Tekaz and Emy Mariani is also close to the Rio de la Plata and located in Martínez where there are a lot of green spaces and vegetation.