Villa Urquiza Art District Project is into its second week with Martin Ron spending eight days painting his spectacular new artwork on a four storey building next to the mural by Blu. These great photos by Miguel Babjaczuk show progress on the project over the last week.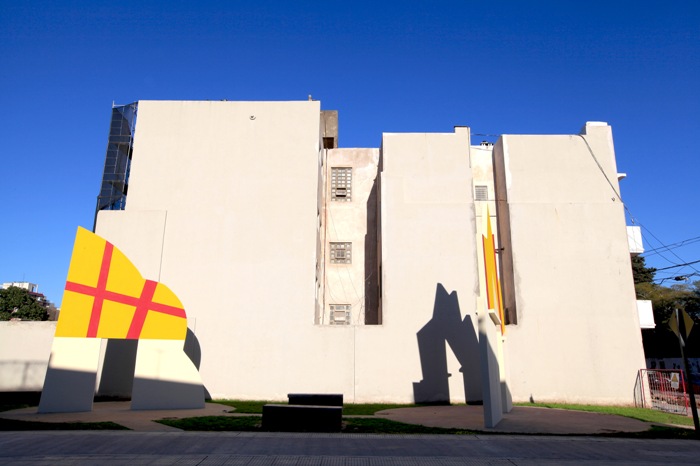 The building in Villa Urquiza before work started on July 16th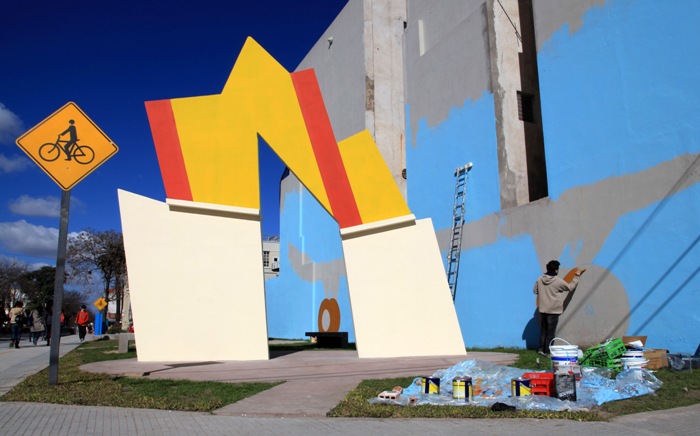 Day 1 Outline of skateboard and blue background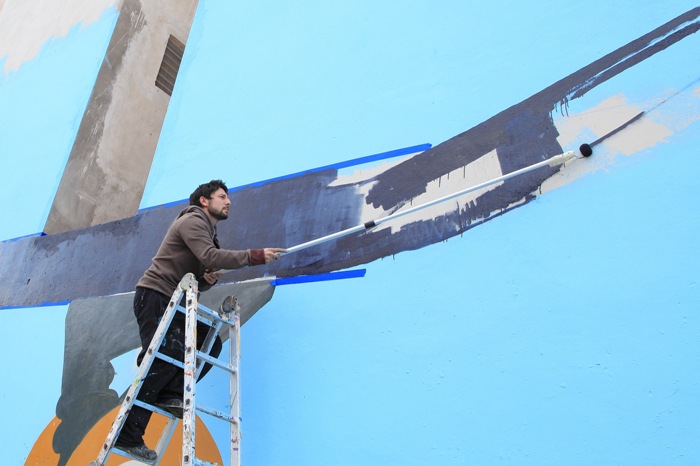 Day 2 Painting the skateboard
Day 3 Painting the clouds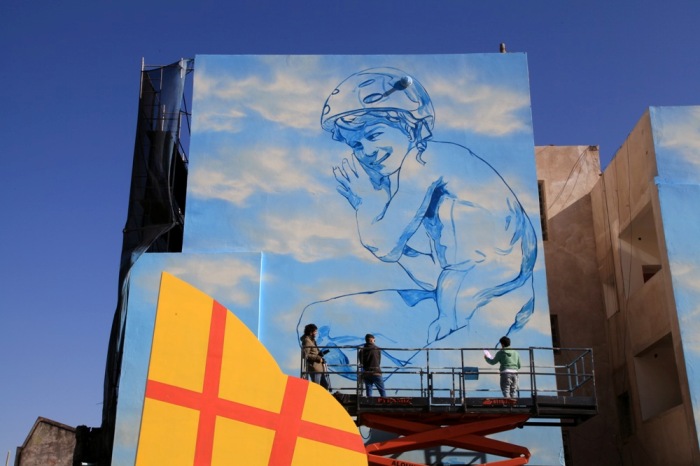 Day 4 Outline of first figure inspired by French sculptor Jean-Baptiste Carpeaux
Day 5 Details of first figure with skateboard helmet and adding colour
Day 6 start of toning and definition
Day 7 Finishing shadows and toning
Day 8 Finishing largest figure with gramophone and parrot
Villa Urquiza Art District Project was the idea of Matt Fox-Tucker and is being organized by Buenos Aires Street Art and has been made possible with the help from GPC Comunal No 12, Buenos Aires City Government and Leonardo Caruso. Guillermo Ron and Jiant have also been helping Martin Ron with his mural. When the artwork is finished it will help convert this area of Villa Urquiza into one of the best locations to see street art in Buenos Aires.
Photos © Miguel Babjaczuk for Buenos Aires Street Art