Martin Ron has started work on the second phase of his fantastic new mural in Villa Urquiza. The artwork that will cover a four storey building alongside the mural by Italian street artist Blu is expected to be finished next weekend. Photos taken yesterday by Adri Godis.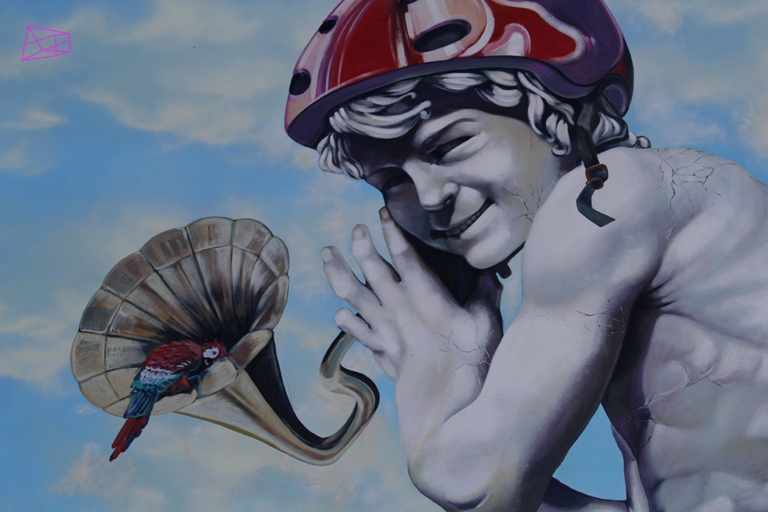 Listen to the music
The first spectacular figure by Martin Ron and background of the mural with skateboard has taken eight days to paint.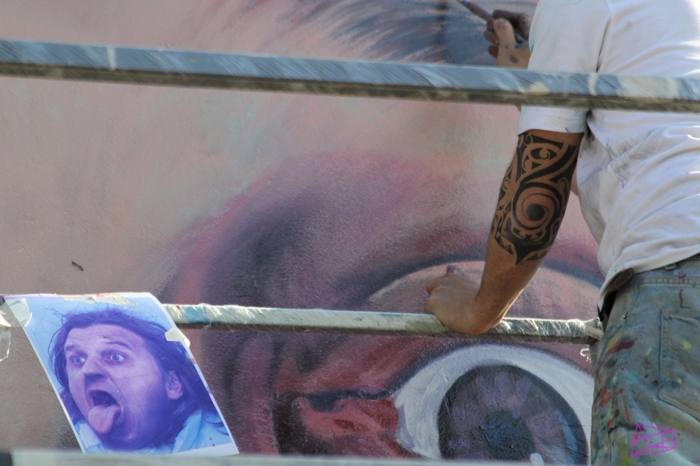 Photo of Chaqueño
Martin Ron is now painting a portrait of our friend Chaqueño that is based on a photo taken on Friday afternoon.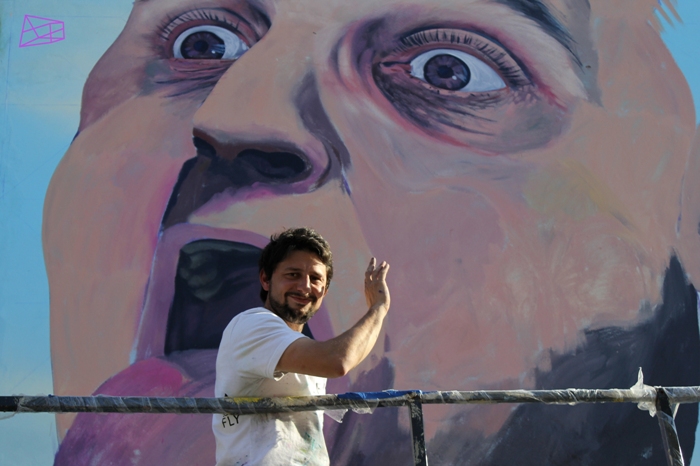 Martin Ron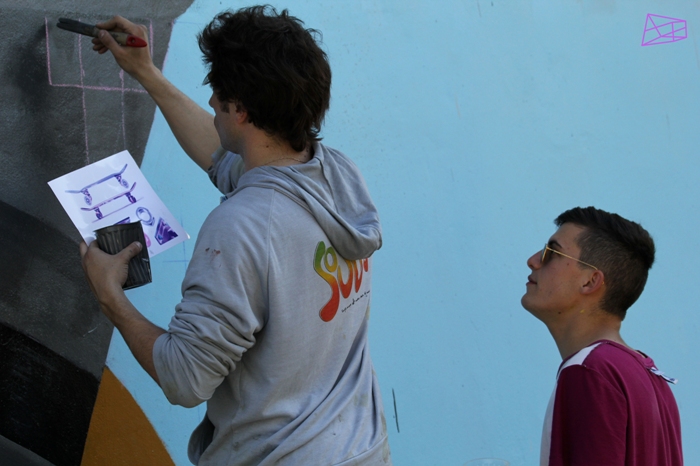 Guillermo Ron and Jiant painting details of a giant skateboard
Martin's brother Guillermo and Jiant also form part of the team who are helping to transform this area of Villa Urquiza into one of the best locations to see street art in Buenos Aires.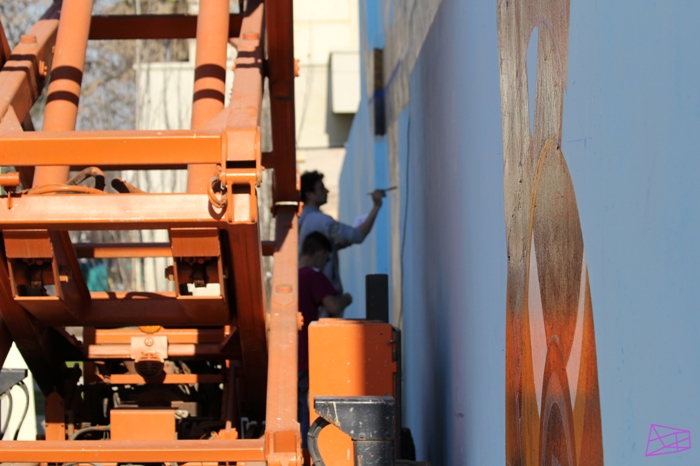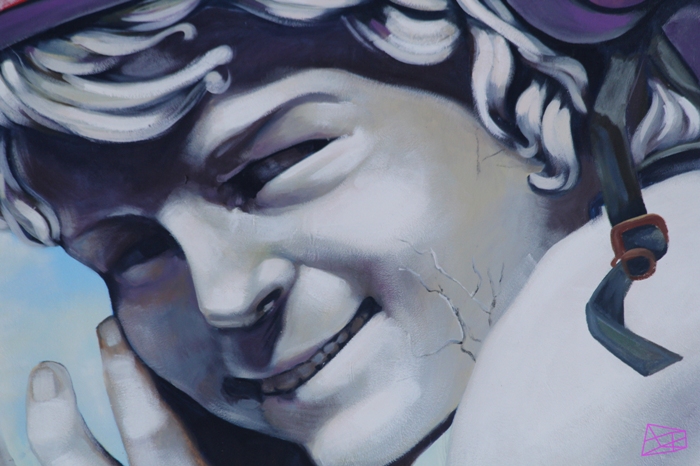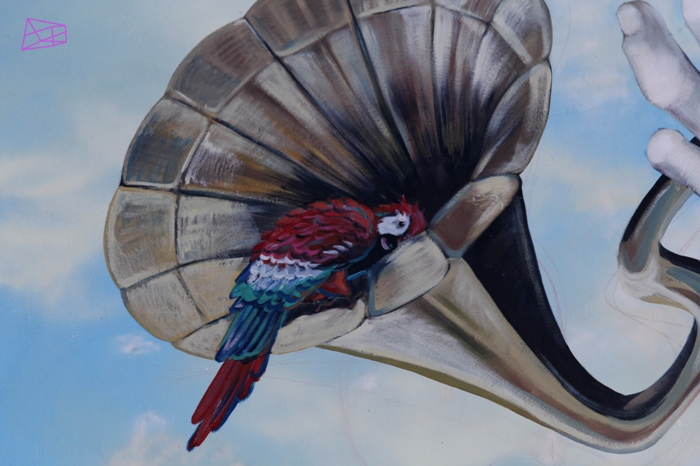 Martin Ron has named his mural 'El cuento del loro' or 'The Parrot's Tale'.
Martin Ron was joined by street art fans from all over the world yesterday watching him paint.
All photos © Adri Godis for Buenos Aires Street Art
You can check out more of Adri's photos at www.adrianagodoy.com.ar