Nice and Primo finished some stunning new murals in El Quetzal on Wednesday night. El Quetzal invited BA Street Art to take some photos.

New collaboration by Primo and Nice at El Quetzal
The interventions were inaugurated last night and include a jungle scene by Primo and an underwater world painted by Nice in florescent aerosol spray.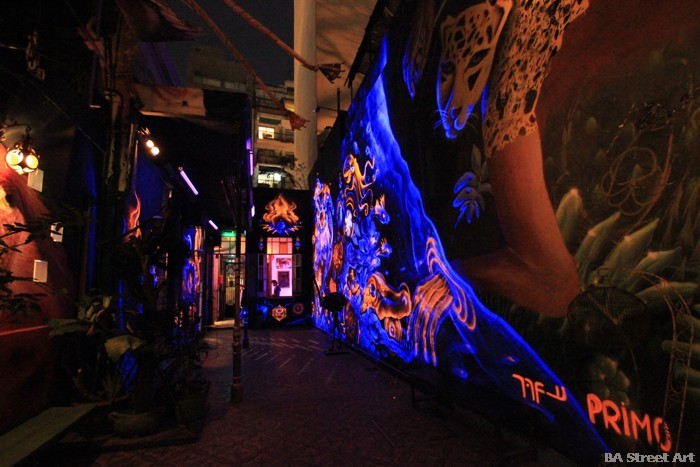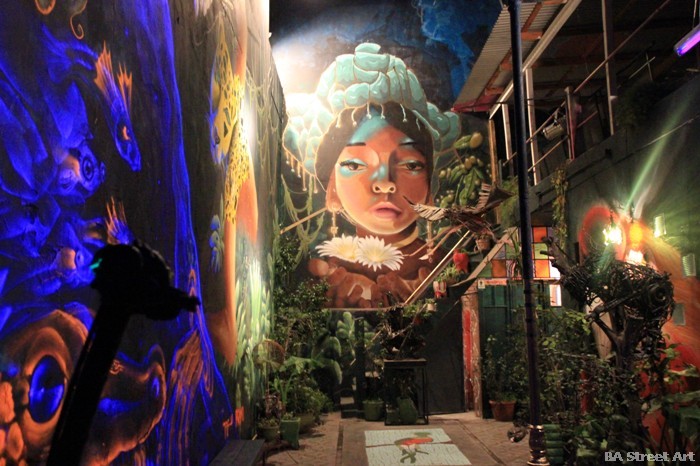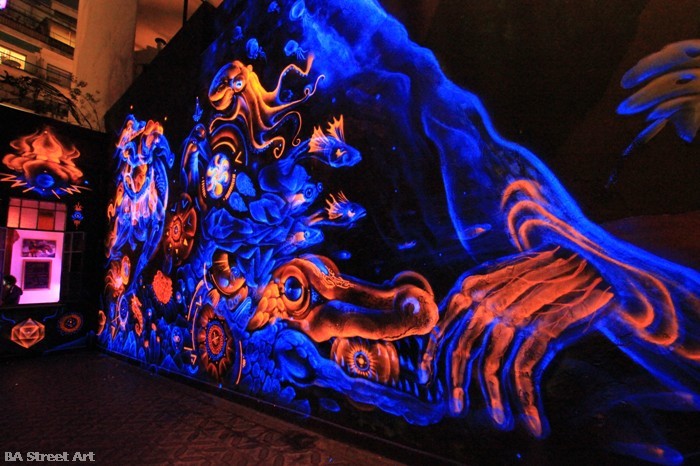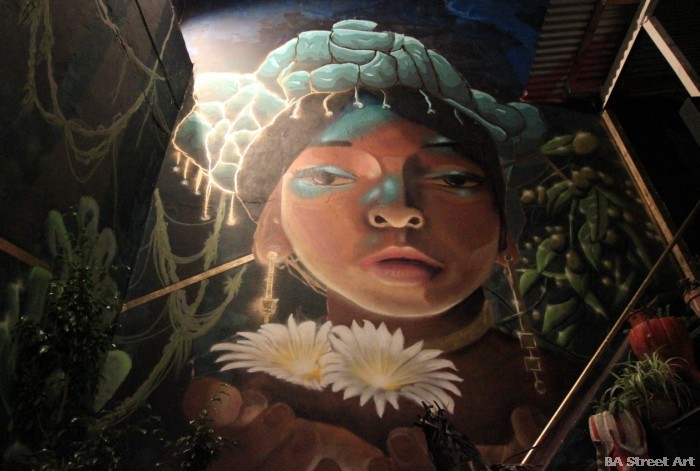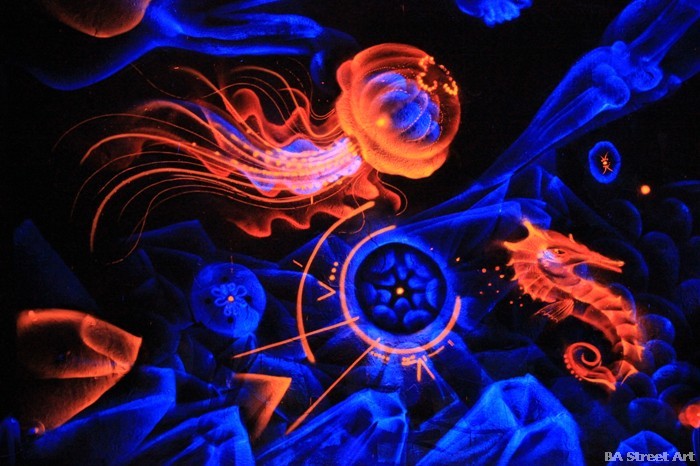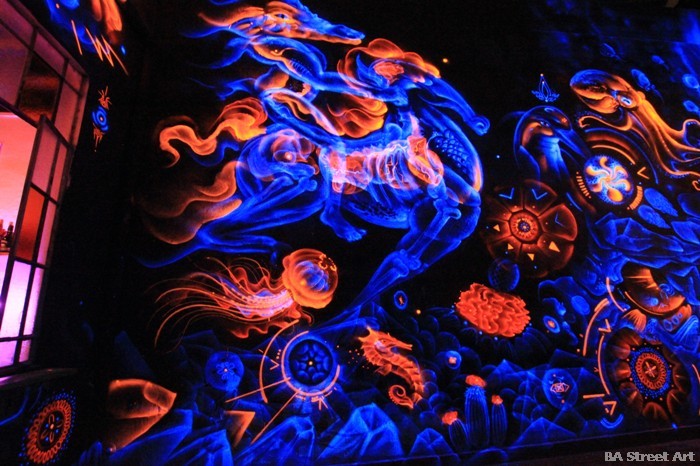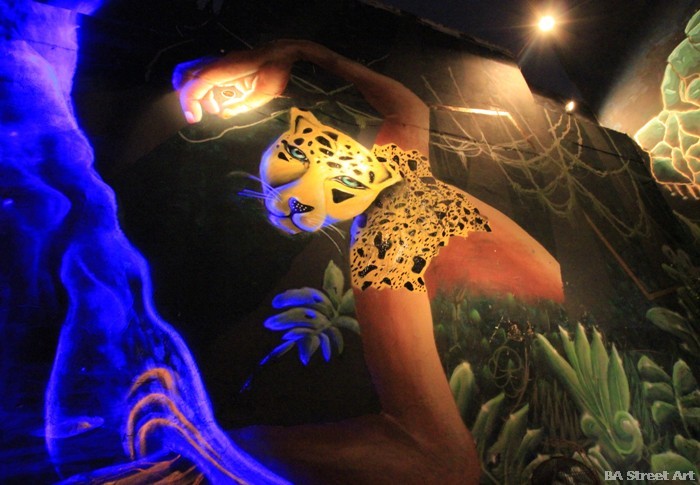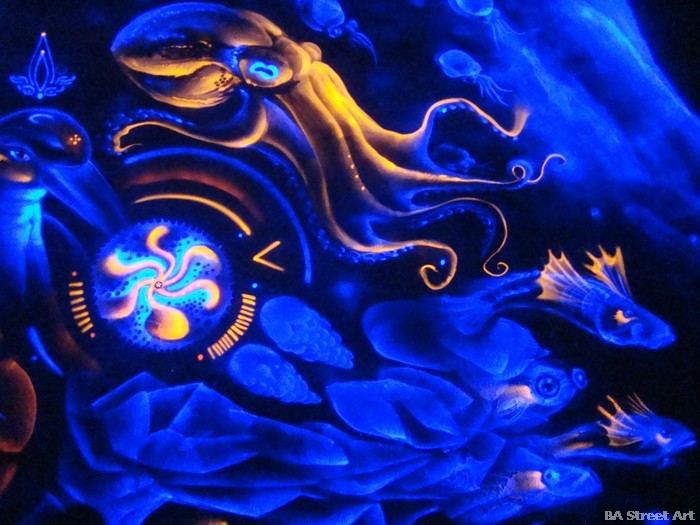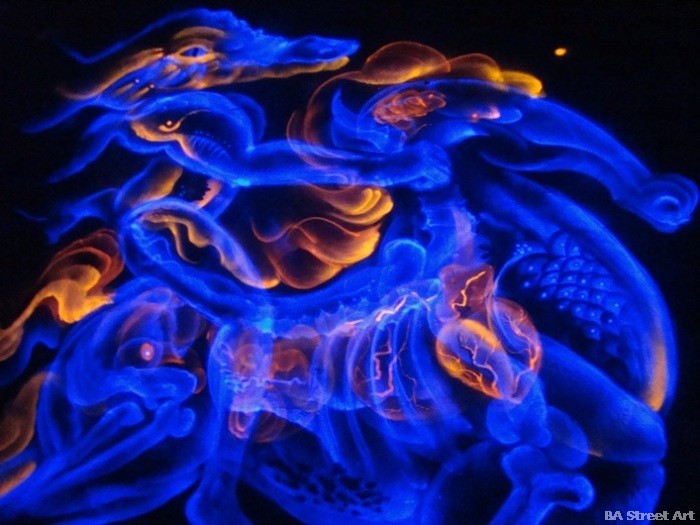 Body painting last night at El Quetzal
Photos © Buenos Aires Street Art
Check out the murals at El Quetzal Casa Cultural in Palermo (Guatemala 4516).