Artists were painting new murals in the grounds of Hospital Borda in Barracas yesterday just a few metres away from the scene where violent clashes took place between the Metropolitan Police and protesters on Friday.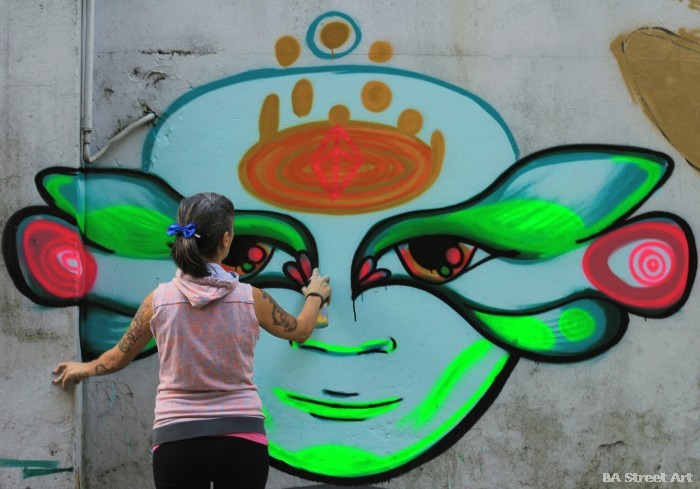 La Wife
Le Brujx
Hospital Borda in Barracas at Dr. Ramón Carillo 375
The trouble started early on Friday morning when city government workers started demolishing the hospital's carpentry and furniture workshop as part of a plan to build a new civic centre on the premises.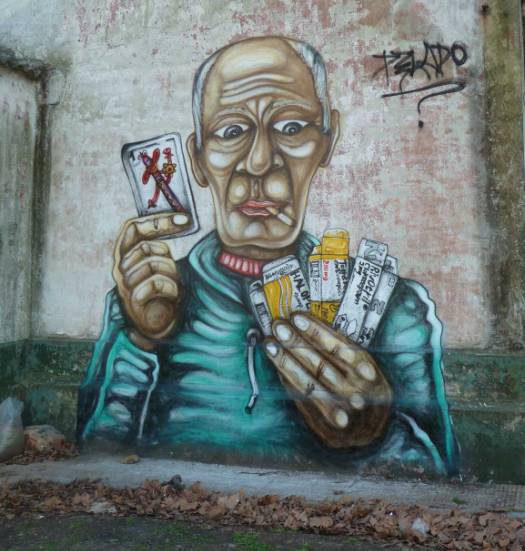 Original mural by Pelado depicting a hospital patient. The artwork was destroyed when the workshop was knocked down. (photo alfredosegatori.com.ar)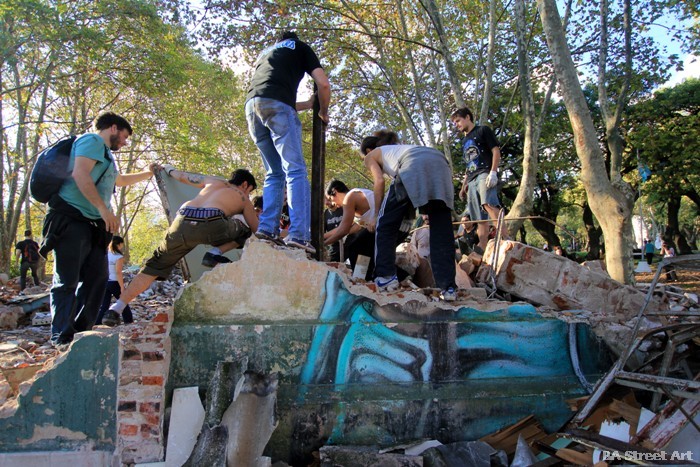 In ruins – volunteers help remove debris from the remains of the carpentry workshop
The Metropolitan Police was trying to prevent protesters including hospital staff and militants from the Asociación Trabajadores del Estado (ATE) from entering the workshop so the outbuilding could be demolished. Some 30 people were injured including a couple of journalists as police used batons and fired rubber bullets at the protesters.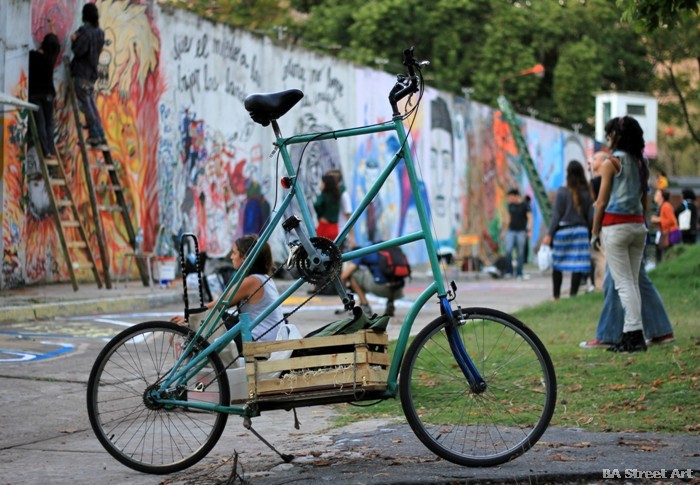 Bicycles also formed part of the event with people encouraged to arrive on two wheels
Astor
Paste ups and stencils
Zoe Paz Ortega and Viento Alegre
Ezequiel Robledo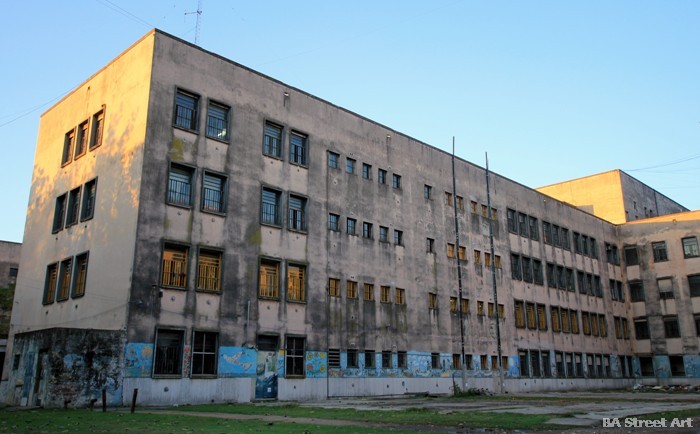 Mental hospital
The famous mental institution has featured in a number of films including the Argentine movie Hombre Mirando al Sudeste that was later made into the Hollywood film K-Pax starring Kevin Spacey and Jeff Bridges.