German street artist Elmar Karla has painted a new portrait on a skateboard of Pope Francis. Elmar is staying in Buenos Aires and his latest design was one in a series of painted skateboards that featured in an exhibition last weekend organised by Lean Frizzera in Parque Chas.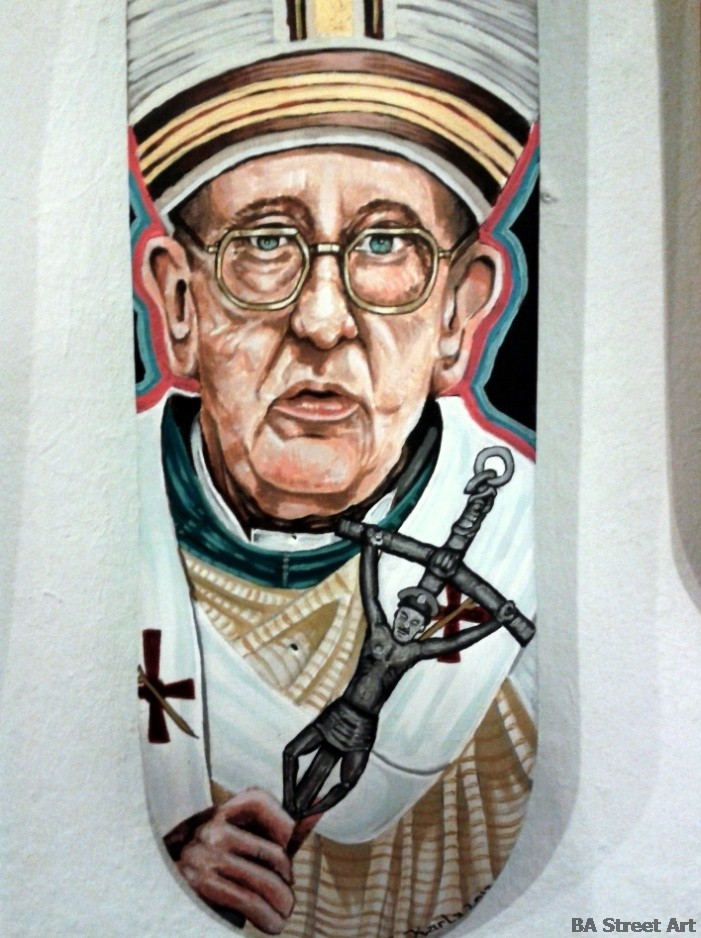 Argentine pope Jorge Mario Bergoglio – on board

The design shows Jorge Mario Bergoglio holding a crucifix with the leader of the Argentine dictatorship Jorge Rafael Videla pinned to a cross. It also includes the phrase in Spanish "La Inglesia perdona", meaning "The Church forgives".