Jef Aerosol is in Buenos Aires and the French street artist has created some some brilliant new designs at the Centro Cultural Recoleta. Photos by Adri Godis for Buenos Aires Street Art.
Those of you are not familiar with Jef's work. Jef Aerosol, 55, is one of the world's best known stencil artists and started making his iconic designs in the early Eighties, and along with compatriot Blek Le Rat is considered one of the pioneers of the stencil art movement in France.
It's Jef's first visit to Buenos Aires and he has also made interventions in cities including Beijing, London, Paris, New York, Tokyo and Istanbul.
Jeff is famous for his portraits of pop icons such as Jim Hendrix, John Lennon, Bob Dylan, Otis Redding and David Bowie. He has also painted artists such as Keith Haring and Jean-Michel Basquiat and fashion icons such as Twiggy.  Jef's style is also characterised by his use of black, grey and white paint, together with his trademark red arrows.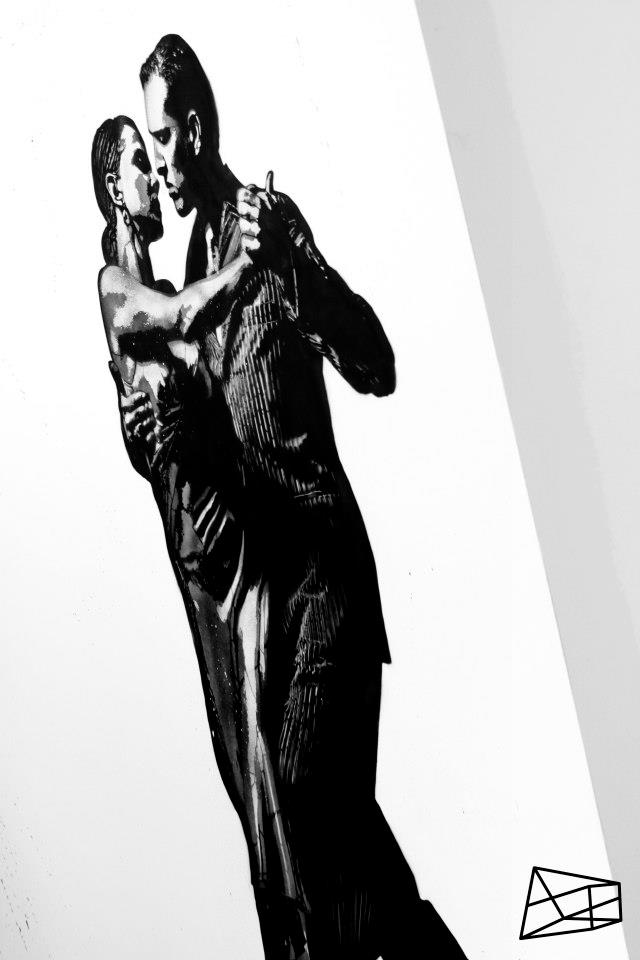 Jef's visit to Argentina was organised by the Ministry of Culture of the Buenos Aires City Government, the French Embassy and the Inti Main Foundation. He will also be painting in Ushuaia in the south of Argentina later this month.You can check out the artworks in the Centro Cultural Recoleta from 6th to 31st March at Junín 1930.
Check out more photos by Adri Godis at www.adrianagodoy.com.ar