No Touching Ground put up these bold new wheat pastes at the weekend on three columns of the Metropolitan Cathedral in Buenos Aires. The interventions feature life size figures of three members of the Madres de Plaza de Mayo.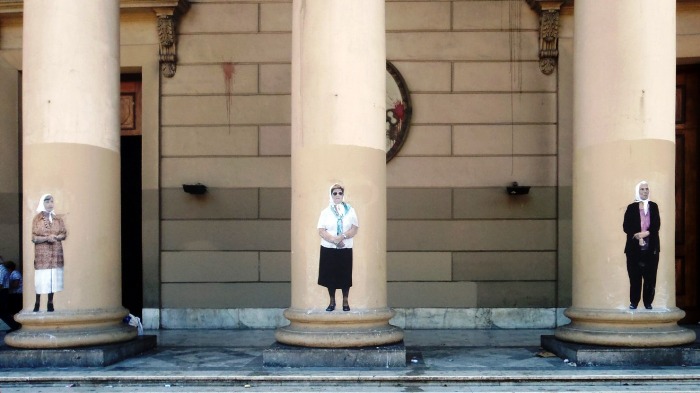 Mothers of Plaza de Mayo – new interventions in Buenos Aires by No Touching Ground
Las Madres de Plaza de Mayo are the famous organisation of female activists who have fought for more than three decades to be re-united with their children who were abducted during the Argentine military dictatorship (1976-83).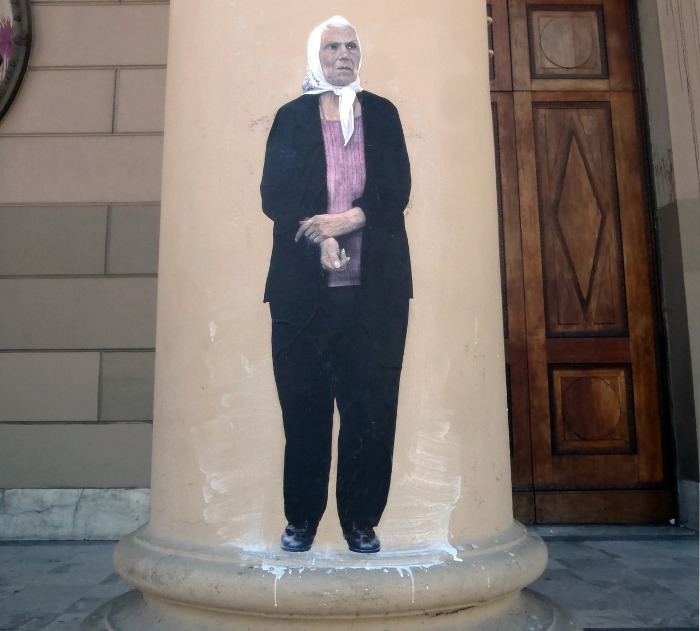 Paste-up of Mother with white headscarf
The Mothers, who are well known for their iconic white head scarves that would later carry the names of their lost children, still meet in the famous square in front of the Casa Rosada every Thursday to keep alive the memory of their lost children.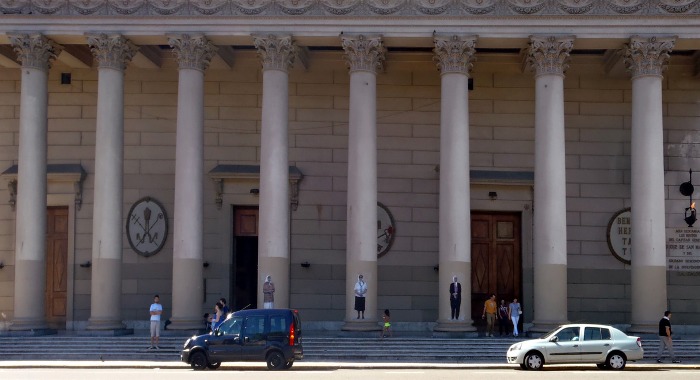 Metropolitan Cathedral in Plaza de Mayo
The Mothers have been regarded as a potent symbol of the fight for justice in Argentina but in recent years their reputation has been tarnished. The organisation and in particular its controversial leader Hebe de Bonafini have been embroiled in a number of corruption scandals including the mismanagement and alleged embezzlement of state funds for a huge multi-million dollar social housing project, and revelations that organisation funds were being transferred to foreign bank accounts.
Check out more street art by No Touching Ground