More than 50 street artists spent the day painting a school in La Plata yesterday as part of an initiative called Proyecto Kalle. The artists from La Plata, the Capital Federal and different countries including Peru, Colombia and Britain were helping to transform three courtyards within the school complex as well as the main facade of the building.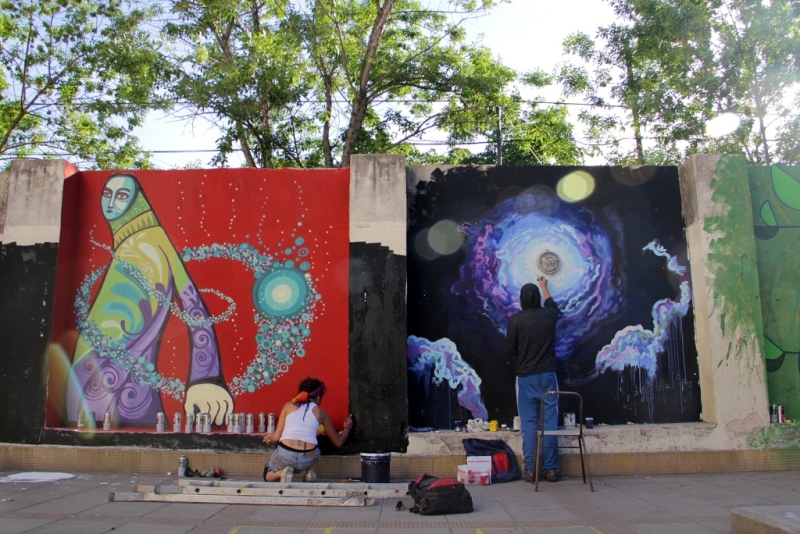 Cuore and Luis Caicedo
The combined education facility is now run as a nursery, a primary school and a secondary school. Pupils tried their hand at painting, and a new artwork by Ice and Die also incorporated an existing mural dating from 1994.
New and old: Die and Ice painting
The project was organised by Luxor and Acra with permission from the school's headmaster. Local paint company Miksa provided the latex and all the artists volunteered to help out. "The state left us in charge of the public spaces in the school and it gives the boys and girls a chance to get involved in painting and in the case of street art it can really catch on with the kids," said Luxor.
Luxor
And Luxor explained the thinking behind Proyecto Kalle. "To me it's about giving people the chance to go out and paint. Whether they choose to take it up or not, it gives them access to art. First of all it's an opportunity to enjoy yourself, and also achieve a future where kids learn about art and the positive effects it can have on public spaces. My philosphy is if there is more culture and art in the street, there will be more security and less crime."
Andrea and Malegria
Acra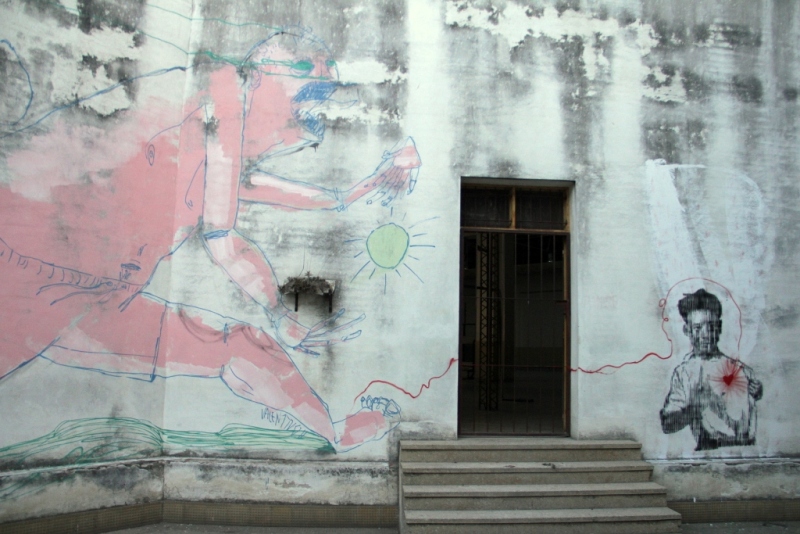 Malatesta and Valentino T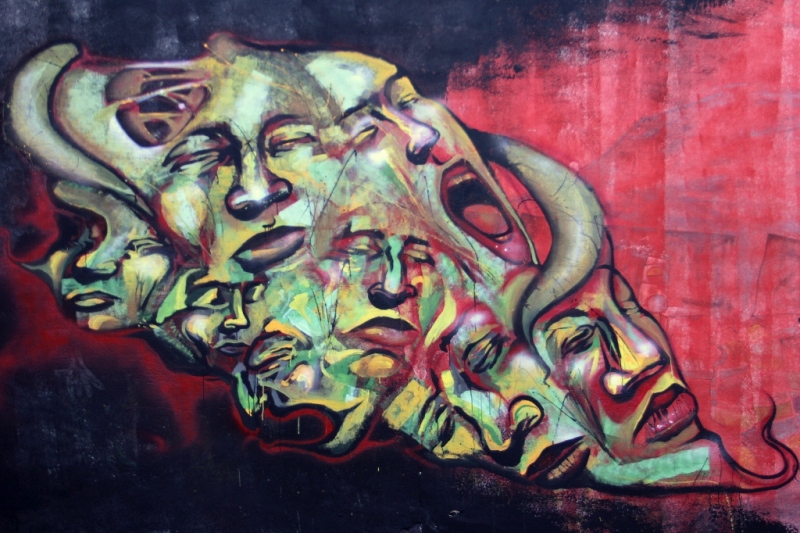 Nero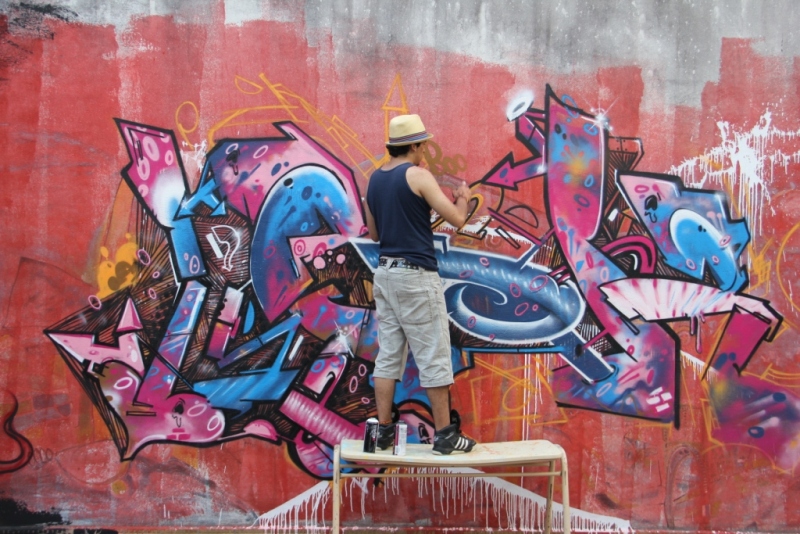 Leko
Textures by Rodez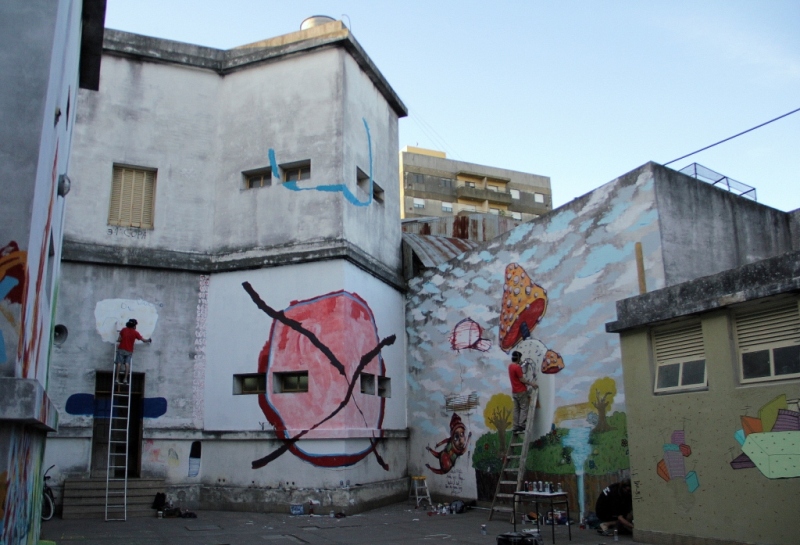 Pelos de Plumas and Ice
See more photos from Proyecto Kalle on BA Street Art's Facebook page