Colombian street artist Nomada has been in Buenos Aires and painted this colourful new mural over two days on the front of a house in Coghlan. The artwork was completed on Friday night.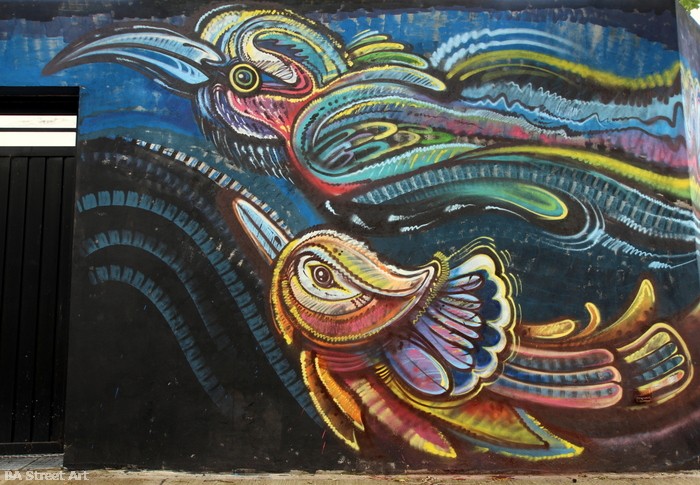 Details of part of the new mural by Nomada
Nomada working on his new mural in Coghlan using predominantly aerosol spray
Nomada was working until 2am on Friday night to complete the mural
Night time view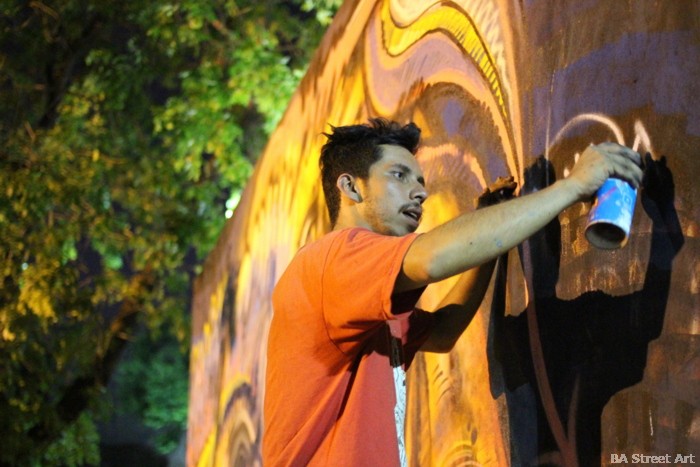 Nomada signing off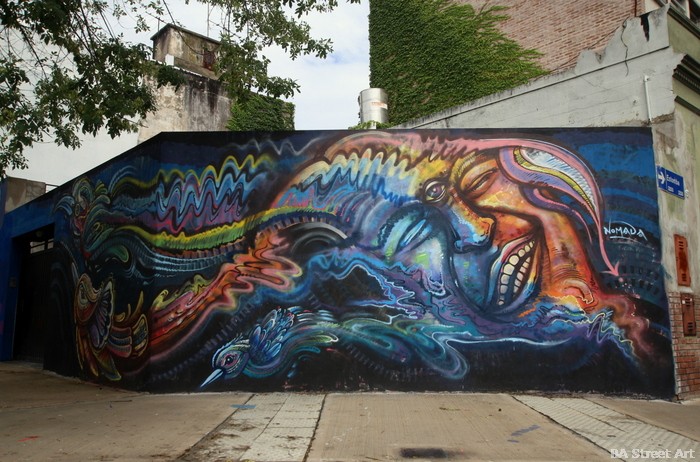 The design features a portrait of a woman with a third eye and three birds
Details of the face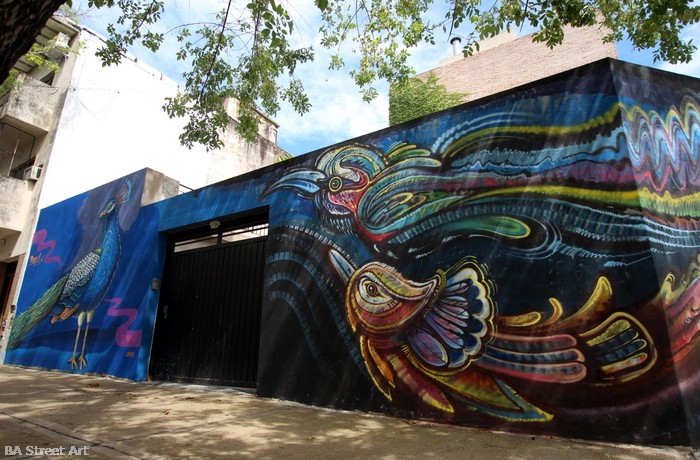 New bird designs by Nomada (right)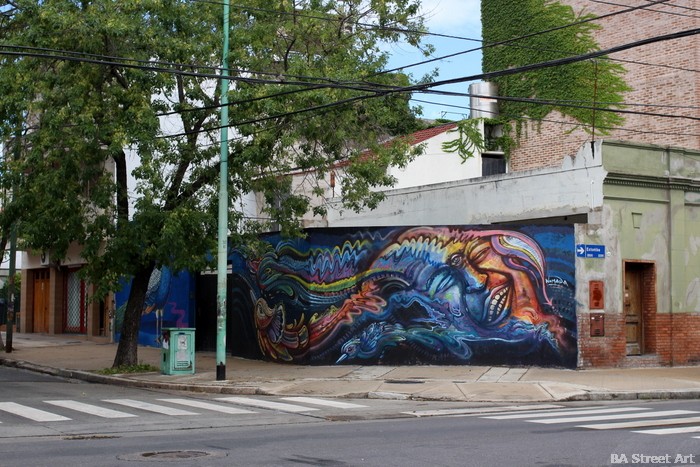 Street view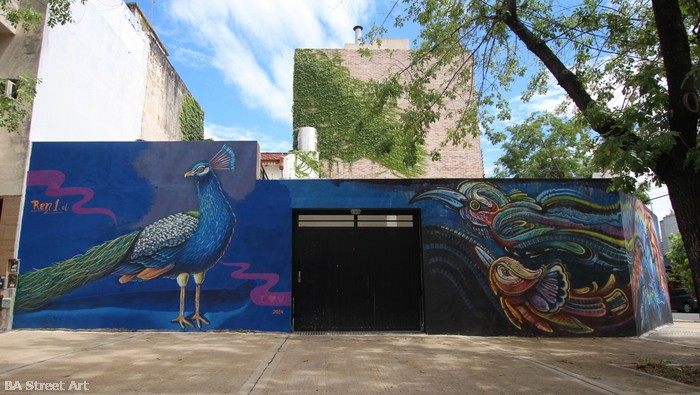 Chilean artist Ren painted a mural of a peacock in October and Nomada completed the second phase of the project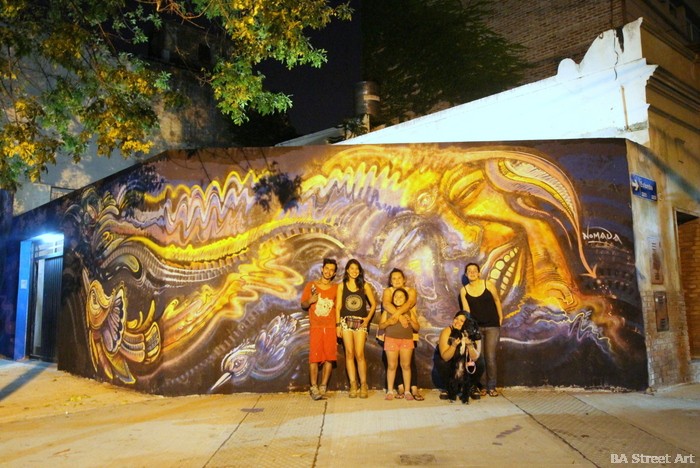 Nomada with Guillermina and friends.
Project organised by BA Street Art. Photos BA Street Art. Thanks to Nomada, Guillermina,  José and also Kuwait Aerosols for helping with mural project.