In May 2017, BA Street Art organised one of the biggest murals in the city measuring more than 700m2 in Saldias, Buenos Aires. The giant artwork by Belgian street artist Spear and Argentine painter Leticia Bonetti was completed over 18 days. 
The mega mural measuring 700m2 was organised and curated by BA Street Art.
The artwork features a huge portrait Ana Maria Sanchez who works for local recycling cooperative El Ceibo, a portrait of two-year-old girl holding a toy aeroplane made out of recycled materials and a bird that is native to Belgium.
BA Street Art invited Spear to Argentina especially for this project and also negotiated with the sponsors Alba Pinturas, Kuwait Aerosol Urbano and Maquinarias Pyramiz to provide the latex paint, aerosols and crane that made the project possible. BA Street Art also paid for the artist's flights and all the materials and costs necessary to complete the artwork. The artwork was completed during the event Art&Swap.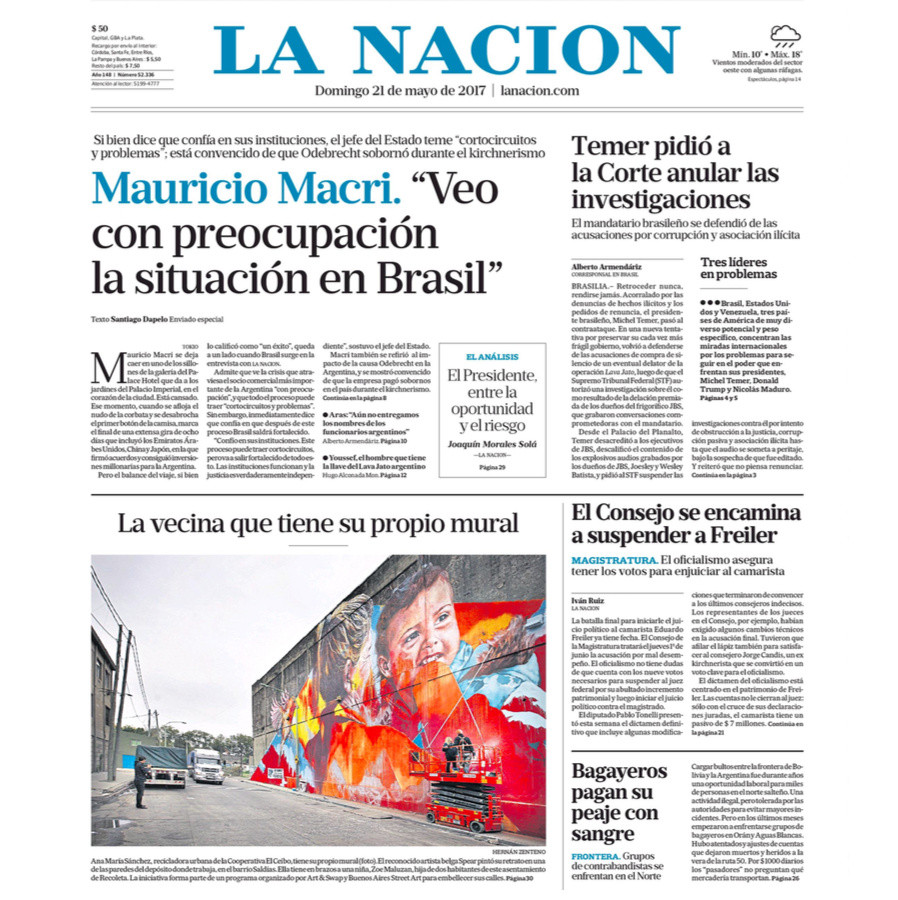 The mural project also featured on the front page of the Argentine national newspaper La Nación.
Photos Adri Godis & Matt Fox-Tucker © BA Street Art