Diego Maradona new mural by El Marian and KNO in La Paternal
Argentine street artists El Marian and KNO have painted a new mural dedicated to Diego Maradona in La Paternal, Buenos
Read more.
Buenos Aires Paste Up event includes works by 250 artists
The PEGLAM international paste up event took place in Buenos Aires over the weekend with 15 street artists sticking together
Read more.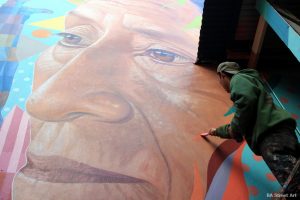 Decertor interview about his new mural at El Quetzal, Buenos Aires
Peruvian artist Decertor was recently invited by El Quetzal to paint a series of murals at their cultural centre in
Read more.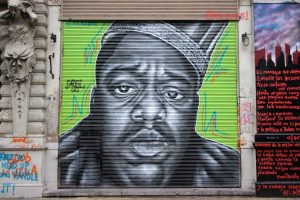 Tupac Shakur and Biggie Smalls murals by Causi in San Telmo
Peruvian artist Causi has painted portraits of Tupac Shakur and Biggie Smalls in San Telmo, Buenos Aires, as a tribute
Read more.