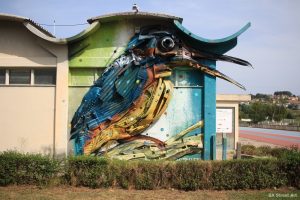 Street art and graffiti in Portugal at Estarreja, Aveiro and Coimbra
Estarreja, Aveiro and Coimbra boast some great street art and graffiti.  Buenos Aires Street Art's Matt Fox-Tucker took these photos
Read more.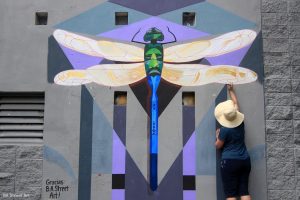 Stacey Williams-Ng new mural in Buenos Aires
U.S. artist Stacey Williams-Ng has been in Buenos Aires and painted this new dragonfly mural in Coghlan, Project sponsored by
Read more.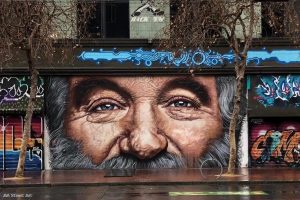 Robin Williams mural in San Francisco by Argentine artist NDC
Argentine street artist Niño de Cobre was in San Francisco, U.S.A. a few months ago and painted this portrait of
Read more.
New mural in Coghlan painted by Cuore
Argentine street artist Cuore has painted a new mural in Coghlan. The project was sponsored by Buenos Aires Street Art. 
Read more.