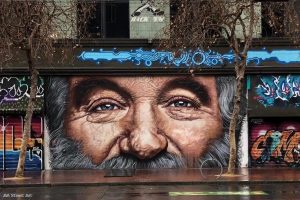 Robin Williams mural in San Francisco by Argentine artist NDC
Argentine street artist Niño de Cobre was in San Francisco, U.S.A. a few months ago and painted this portrait of
Read more.
New mural in Coghlan painted by Cuore
Argentine street artist Cuore has painted a new mural in Coghlan. The project was sponsored by Buenos Aires Street Art. 
Read more.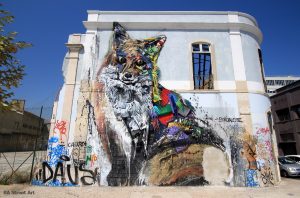 Lisbon street art and graffiti – the world's urban art capital?
Boasting large-scale murals by some of the best-known international street artists and home to some remarkable local talent, Lisbon can
Read more.