Kuala Lumpur street art and graffiti in Malaysia
The sad news that Ernest Zacharevic's fantastic installation 'Rage against the Machine' in Kuala Lumpur, Malaysia has been destroyed, inspired
Read more.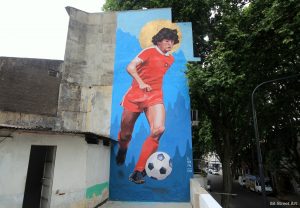 Diego Maradona new mural by El Marian and KNO in La Paternal
Argentine street artists El Marian and KNO have painted a new mural dedicated to Diego Maradona in La Paternal, Buenos
Read more.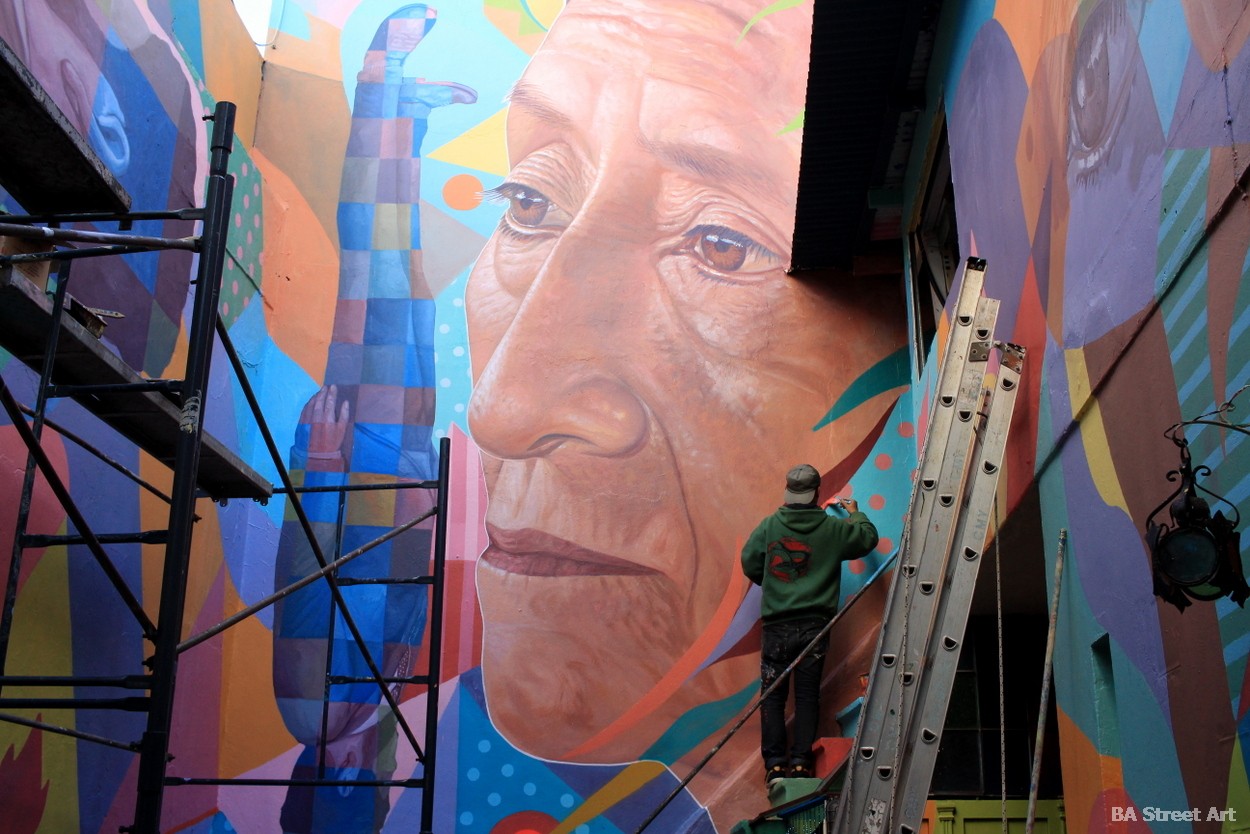 Decertor interview about his new mural at El Quetzal, Buenos Aires
Peruvian artist Decertor was recently invited by El Quetzal to paint a series of murals at their cultural centre in
Read more.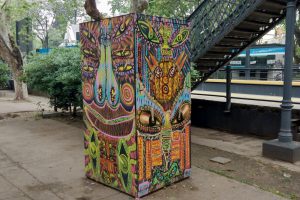 New street art in Coghlan by Malegria
Colombian street artist Malegria has been in Buenos Aires and found time to paint this newspaper kiosk in Coghlan last
Read more.
Palermo graffiti and street art
Palermo is a great place to find street art and graffiti with many works also relating to the city's history and the
Read more.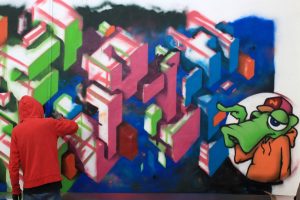 Graffiti artists paint at Central Cutural Recoleta
Graffiti artists Dame, Teko, Dano, Nerf, Cabe and Ice were painting new artworks at the FDL Jam event at Centro
Read more.
Maori mural by Niño de Cobre in Palermo
This mural featuring a Maori with his tongue sticking out was completed by Niño de Cobre earlier this month in
Read more.
Soda Stereo mural by Kiki in Buenos Aires
Colombian street artist Kiki (real name Cris Herrera) finished a new mural in Chacarita, Buenos Aires dedicated to the Argentine
Read more.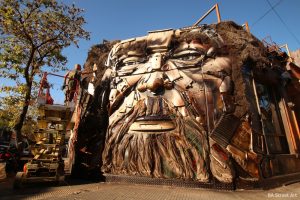 Alfredo Segatori paints trash mural in Palermo
Alfredo Segatori has completed a spectacular new mural in Palermo made of recycled materials at a new bar in Palermo.
Read more.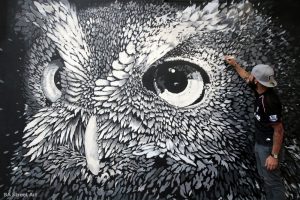 Owl mural by Paul Mericle in Buenos Aires
Paul Mericle was in Buenos Aires a few weeks ago and painted this stunning new mural of a Great-Horned owl
Read more.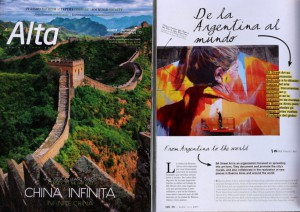 Revista Alta Aerolineas Argentinas nota with BA Street Art
Revista Alta June edition of the Aerolineas Argentinas magazine about BA Street Art and some of the mural projects we have
Read more.
New giant mural in Buenos Aires by Spear and Leticia Bonetti
Belgian muralist Spear together with Argentine street artist Leticia Bonetti completed a new mega mural in Buenos Aires on Sunday.
Read more.