Blu mural causes more protests after being whitewashed
Protestors have been continuing their campaign against the director of the Los Angeles Museum of Contemporary Art over his decision
Read more.
Textura Dos launches in Brazil
Textura Dos: Buenos Aires Street Art is now on sale in Sao Paulo at the street art gallery Choque Cultural.
Read more.
San Telmo graffiti
New mural by Malegria and Nomada in San Telmo. Exclusive photos by Buenos Aires Street Art.
Read more.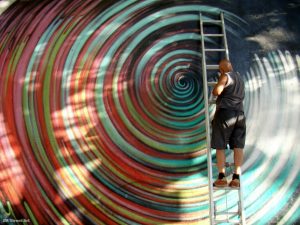 Alfredo Segatori paints El Ojo de Dios
Alfredo Segatori completed a new mural in Palermo today along Avenida Juan B. Justo. 
Read more.