Argentine street artists including Jaz, Sonni, Magda Love, Amor and Pelos de Plumas together with Buenos Aires-based graffiti artist Nase have been in Miami and painting in the Wynwood Arts District during Art Basel Miami.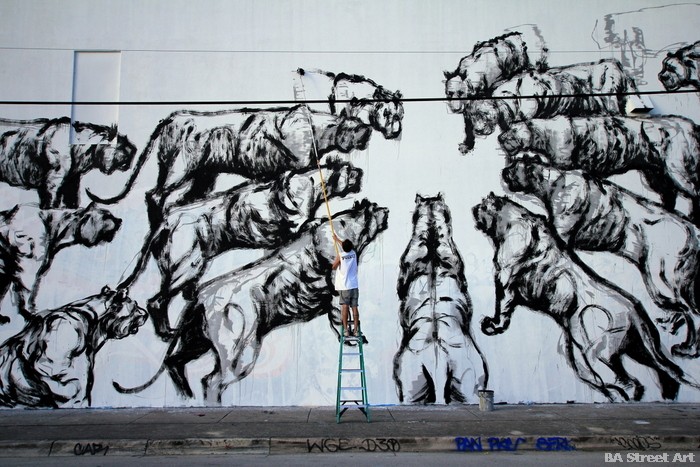 Jaz painting a giant mural using an extension pole
Jaz has painted a stunning new mural featuring dozens of wildcats descending on Miami representing the hundreds of street artists and graffiti artists visiting the Wynwood Arts District and turning the area upside down.
Jaz painted the spectacular new mural over three days using an extension pole with paintbrush attached.
All photos © Buenos Aires Street Art