Martin Ron with the help of his brother Fede finished a cool new mural paying tribute to the punk band The Ramones in Villa Urquiza last week. The design close to Villa Urquiza station measures 4 x 4 metres.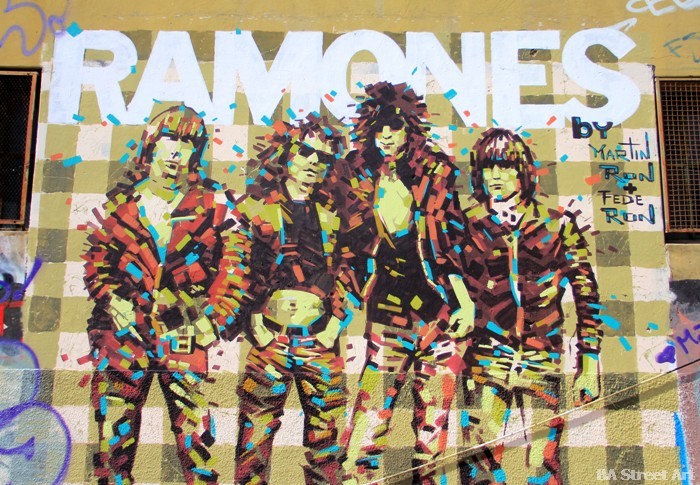 On the wall – famous portrait of the punk band by Martin Ron and his brother Fede
Along with The Beatles, The Rolling Stones, Led Zeppelin, The Who and The Clash, The Ramones are still one of the most popular bands in Argentina and you can see porteños with T-shirts and stickers on car windows with the name of the group.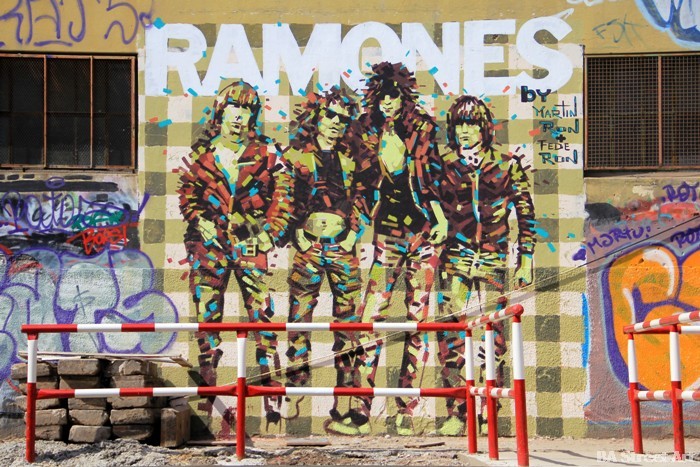 The artwork is an interpretation of the cover of the band's first album
The project was the idea of journalist Leo Ferri who is a huge fan of The Ramones and organised for Rolling Stone magazine.
Off the wall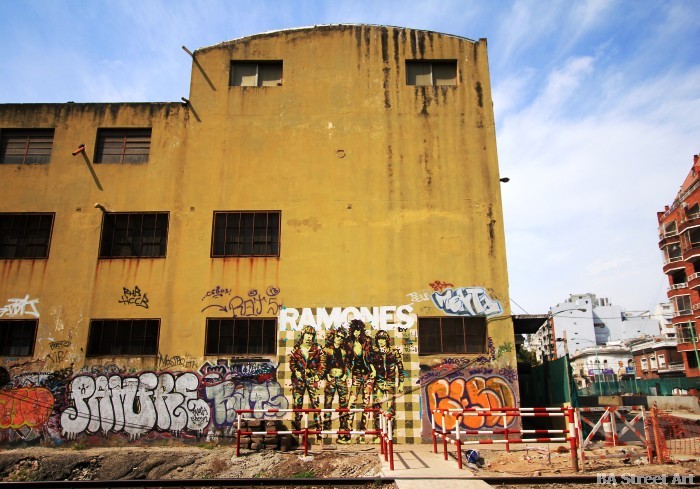 On track – mural by the railway line close to Villa Urquiza station
Check out the video of Martin Ron painting the mural here