Jorge Bergoglio was announced as the first Argentine and first Latin American pope on Wednesday. So to celebrate the news, here is some of graffiti with a religious theme painted by Caos, Dame, Ice, Nice and Zuen in La Plata, Buenos Aires.
Pope graffiti by Dame in La Plata
The stunning wall features an evil pope and a cathedral being carried on a flying boat.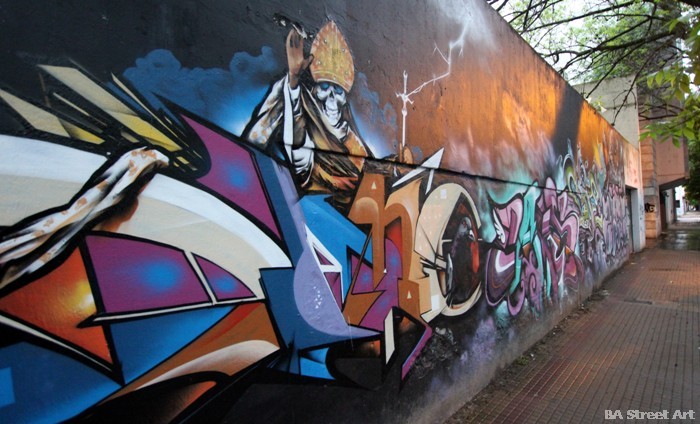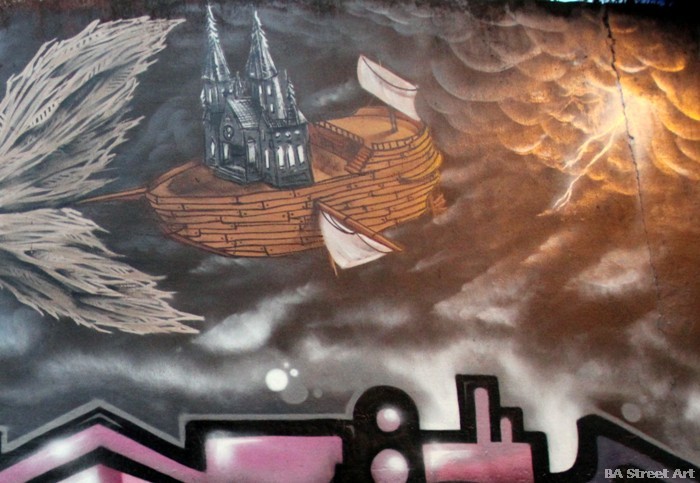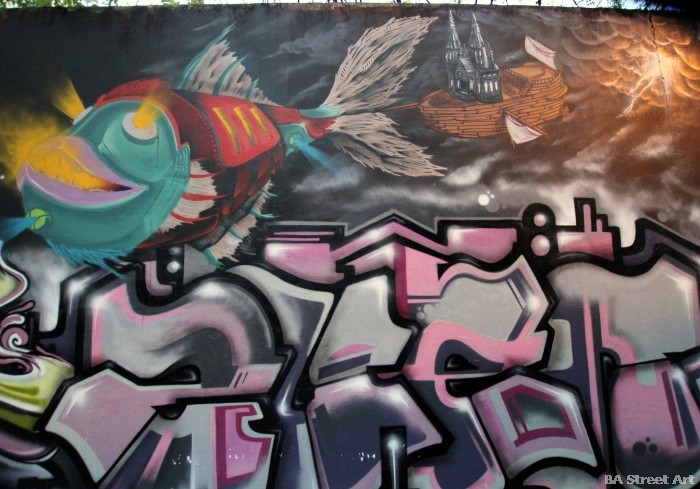 Ice and Zuen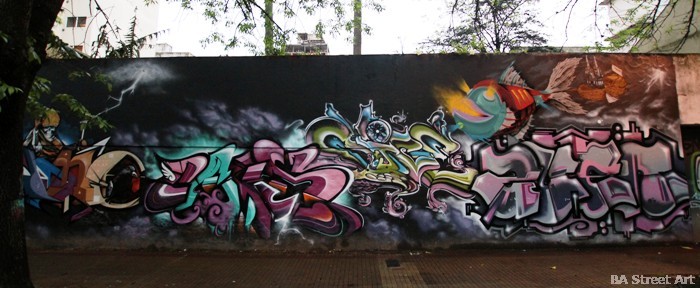 Collaboration by Dame, Caos, Ice, Nice, Zuen painted last year
Caos and Nice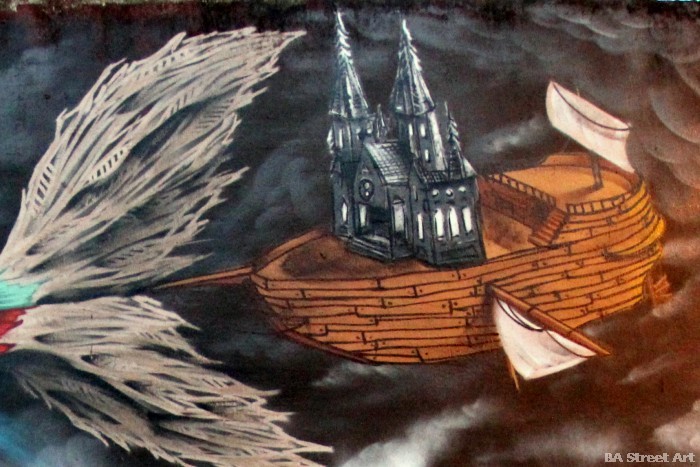 Cathedral ship by Ice