Martin Ron and Triangulo Dorado have completed some spectacular new murals in metro station Plaza de Mayo on Linea A in downtown Buenos Aires.
Plaza de Mayo subte – new mural by Martin Ron
The artists were working on their new designs over the last couple of weeks and finished them in time for the reopening of Linea A last night. The line and stations had been closed for two months while repairs and refurbishment were being carried out. Plaza de Mayo subte station with its Art Deco features has also been repainted.
 Going underground – Subte Linea A was reopened last night
Details of murals by Martin Ron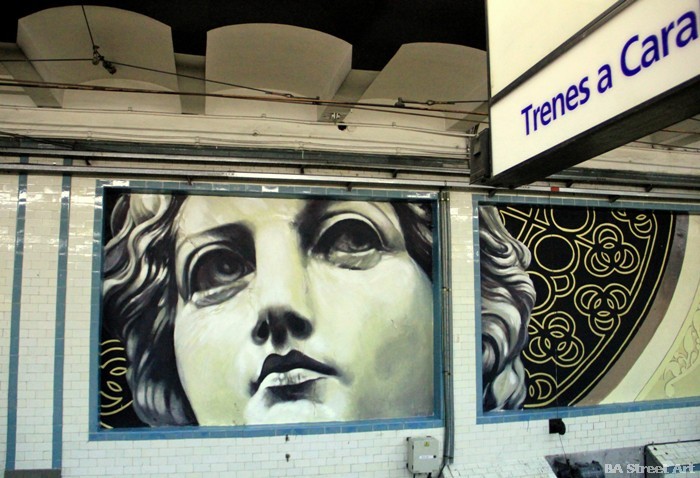 Murals by Triangulo Dorado
In the picture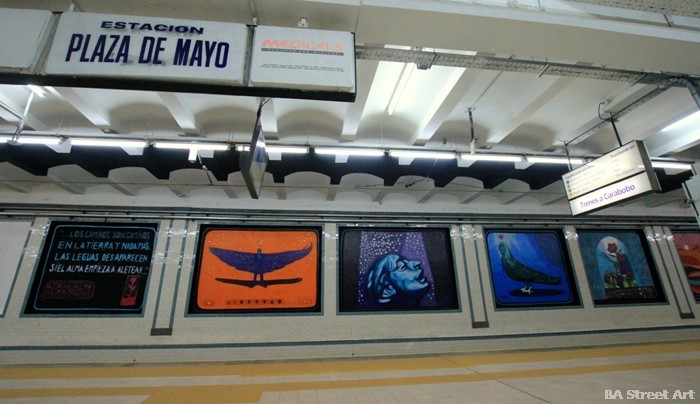 New modern carriages (above) have now replaced the old wooden ones on Linea A