On 30th December 2004, a fire broke out in the nightclub República Cromañón in the neighbourhood of Once,  Buenos Aires killing 194 youngsters and injuring 714 others. Around 3,000 people were attending the gig given by the rock band los Callejeros. Today is the anniversary.
Cromañon mural in Plaza de Misere remembering the victims of the nightclub blaze
It was one of the worst tragedies in recent memory in Argentina. The blaze was started by a pyrotechnic flare (often used in New Year's celebrations in Argentina) that was set off and ignited the combustible styrofoam ceiling and a plastic net hung from it. Four of the six doors, some of which were fire exits, were chained shut so that "people would not enter without paying", according to ex-mayor of Buenos Aires Anibal Ibarra.
Most of the victims died from inhaling poisonous gases, smoke and carbon monoxide. A corner of Plaza Miserere in Once, one block from the site of the former nightclub has become a shrine to the victims of Cromañón. There are murals and graffiti all over the Capital Federal remembering the kids who lost their lives.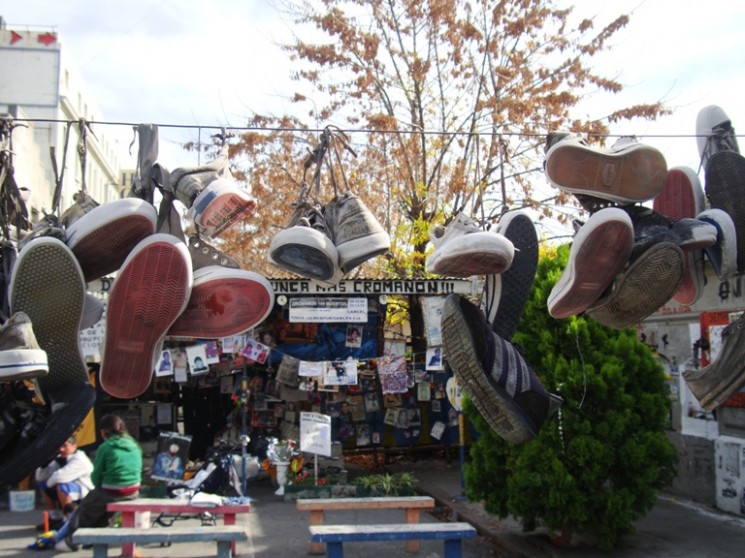 © Buenos Aires Street Art