El Pelado has been painting a number of new murals this week in Plaza del Arbol in Palermo. The small park on the junction of Aguero and Charcas streets is being transformed by El Pelado in a new urban art project.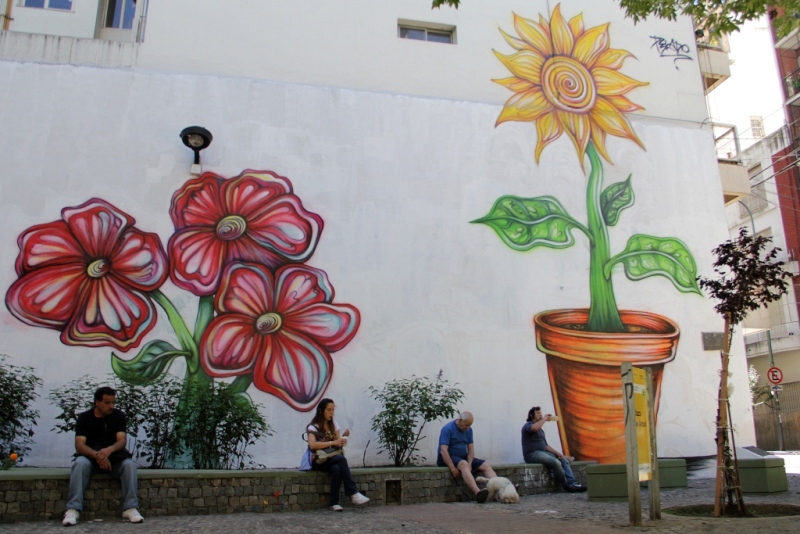 Flower power in Palermo by Pelado
His first designs feature a number of plants and a giant sunflower. Alfredo will be painting again on Monday and several days next week so head on down there and check out his new artworks.
Pot plants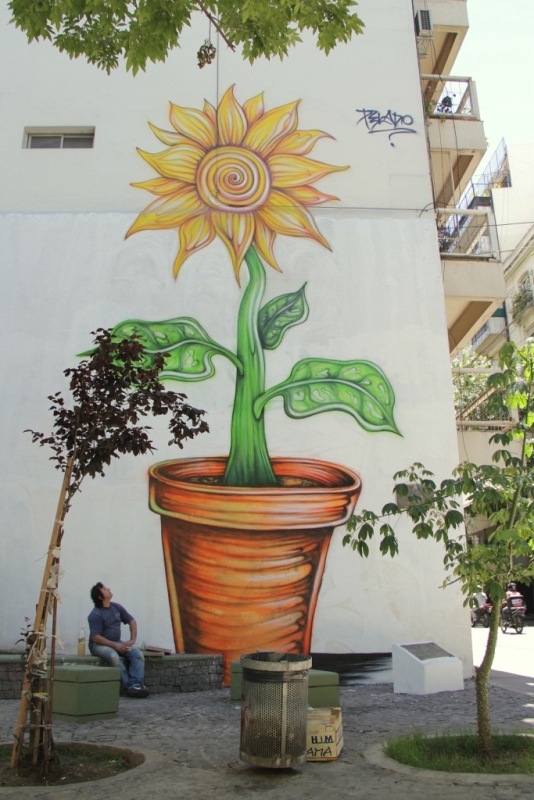 Giant