Ice has finished a new mural in Coghlan featuring a 3-D hyper-realistic rhino exploding out of the wall. He completed the artwork in just eight hours. Project organised by BA Street Art.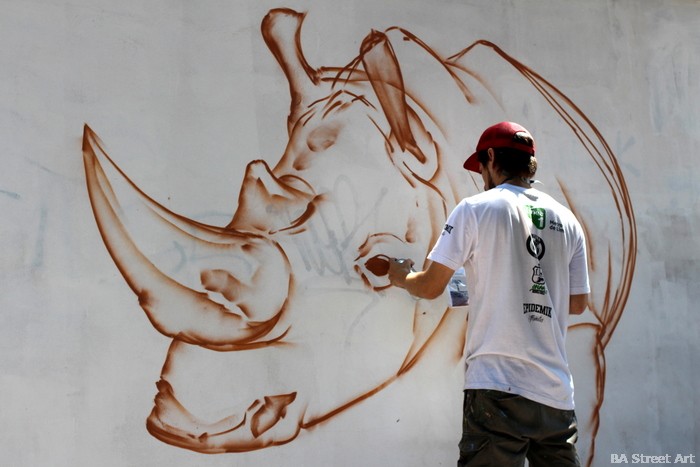 Ice starting work marking the outline of the 3-D rhino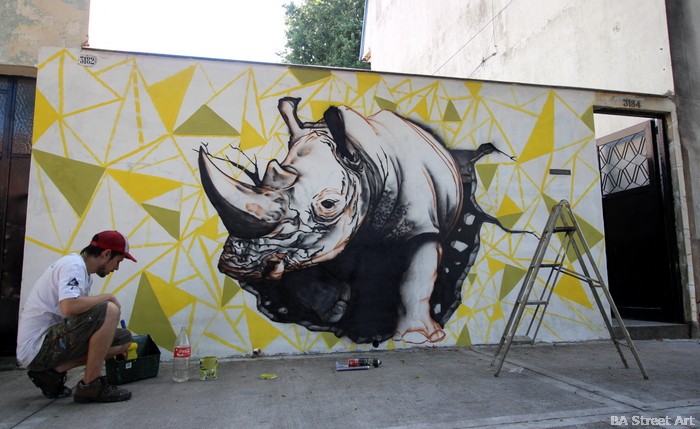 Adding details to the background
More details on the legs of the rhino using aerosol
Adding more details on the body of the rhinoceros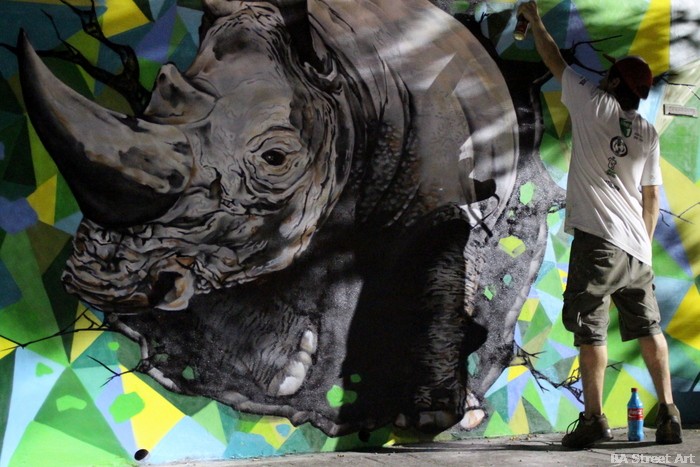 Finishing touches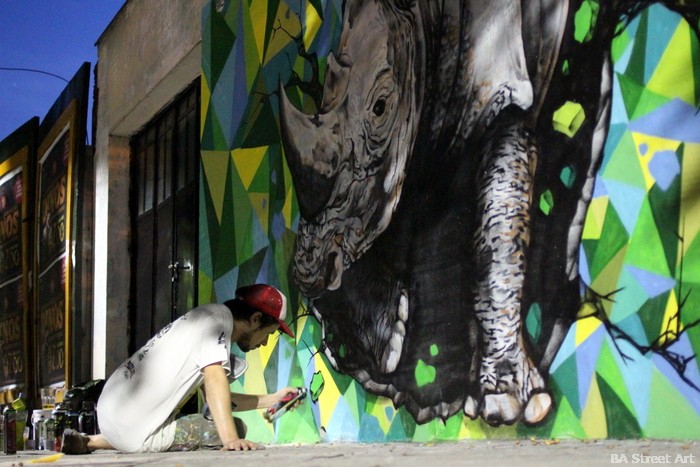 Cracks are appearing
Close-up of finished mural
Panoramic view at night just after the mural was finished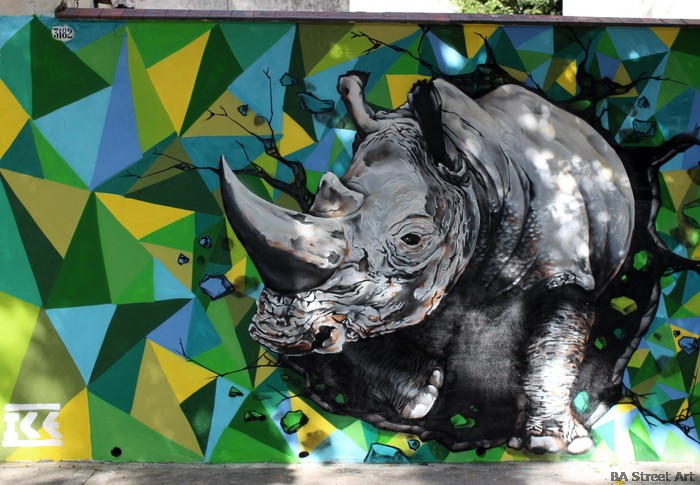 Break Out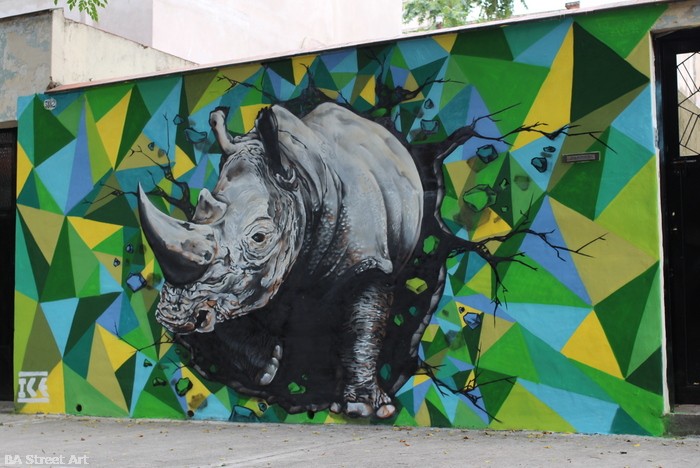 Finished mural
New look
Project organised by BA Street Art. Thanks also to Sebastian and Romina.