Alfredo Segatori has completed a spectacular new mural in Palermo made of recycled materials at a new bar in Palermo. Exclusive photos by BA Street Art.
The artwork featuring a portrait of an old man has been created out of recycled items such as a car parts, bicycle wheels,tyres, rusty cans, a computer, a telephone and scrap metal and was completed two weeks ago for the opening of Desarmadero Bar in Palermo Viejo.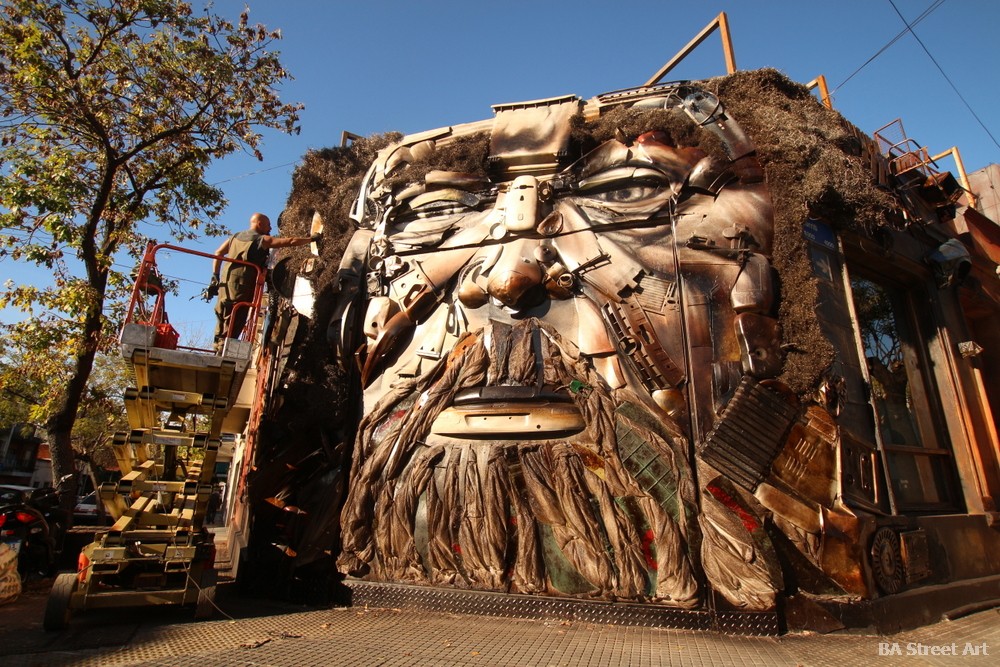 Adding the finishing touches to the new mural named 'El viejo de desarmadero trash'.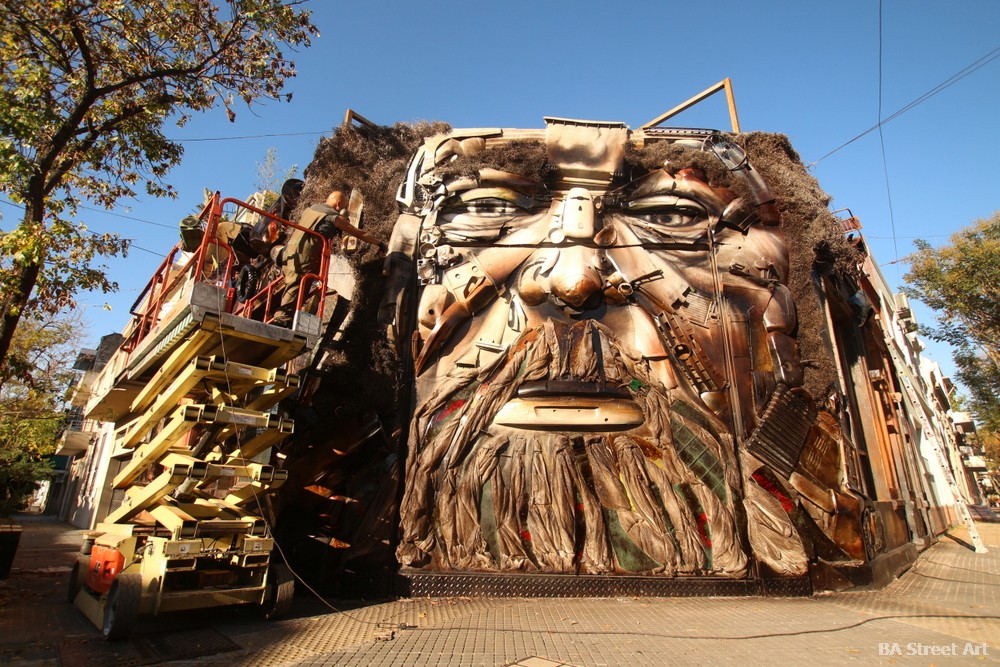 New look
Argentine street artist Alfredo Segatori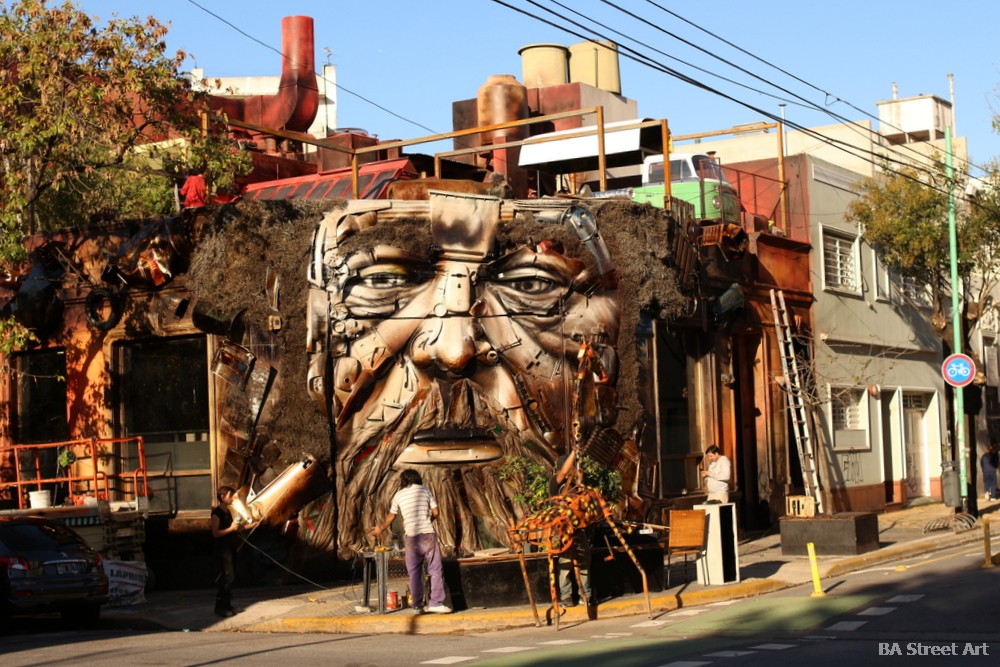 The mural was finished a couple of weeks ago in time for the inauguration of the bar
Details of the face of the old man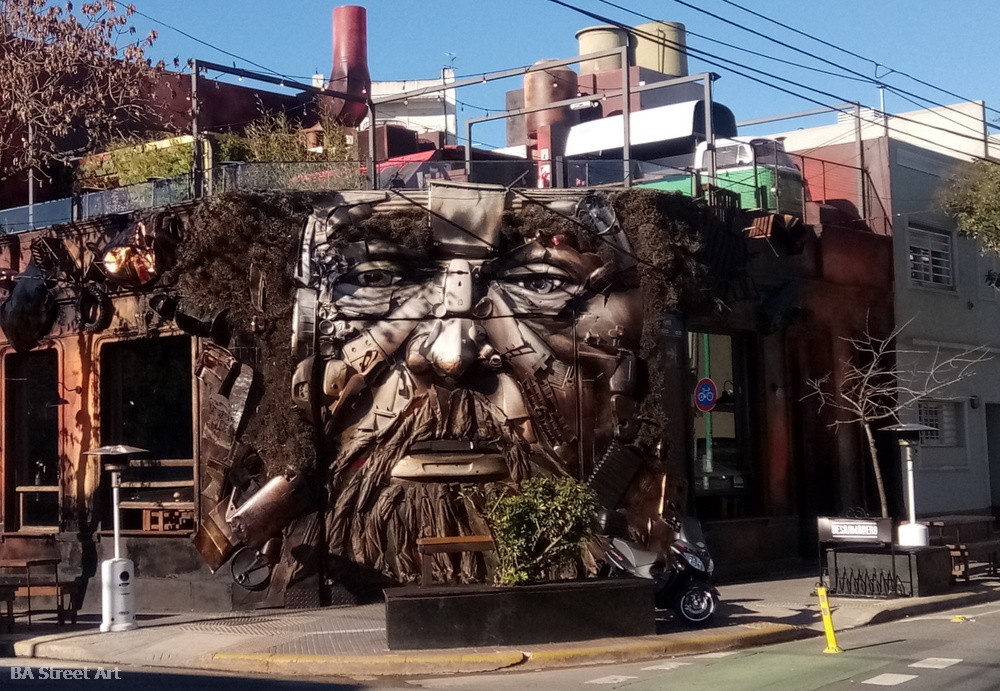 Desarmadero Bar is located on the corner of Gorriti and Lavelleja in Palermo Viejo.
Recycling
The mural will be officially inaugurated on Sunday 25th June at 6pm at Gorriti 4295.
Photos © Buenos Aires Street Art