Nico from Primo finished this new mural on a street corner in Núnez, Buenos Aires a couple of weeks ago.

Realism and geometry
The artwork features a portrait of a boy that the artist found on the internet. The Argentine artist told BA Street Art that with the design he was experimenting a little with realism and geometric forms.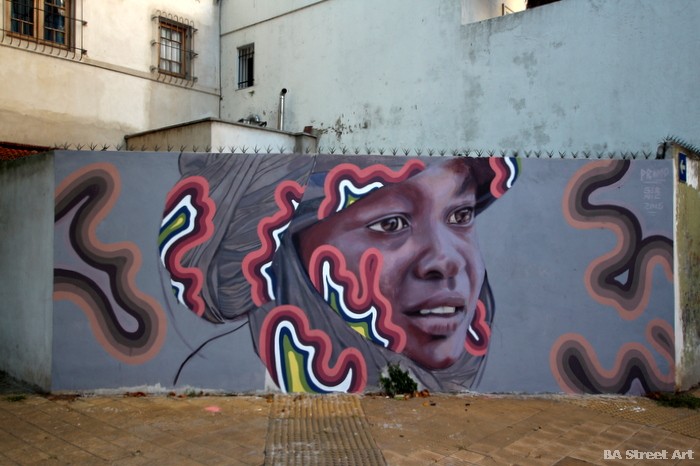 A different corner
The design has been painted on a retaining wall of a house located at Tamborini and Zapiola