More than a dozen artists took part in the Open Muro event at Hospital Pirovano in Coghlan, Buenos Aires over the weekend. Here are some photos of the murals and graffiti in process.
New medicine – progress by Piki on Sunday
Piki starting her artwork on Saturday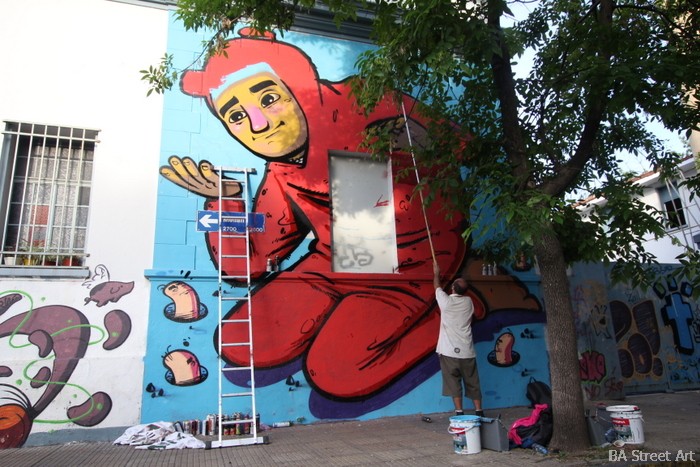 Giant character painted by Cof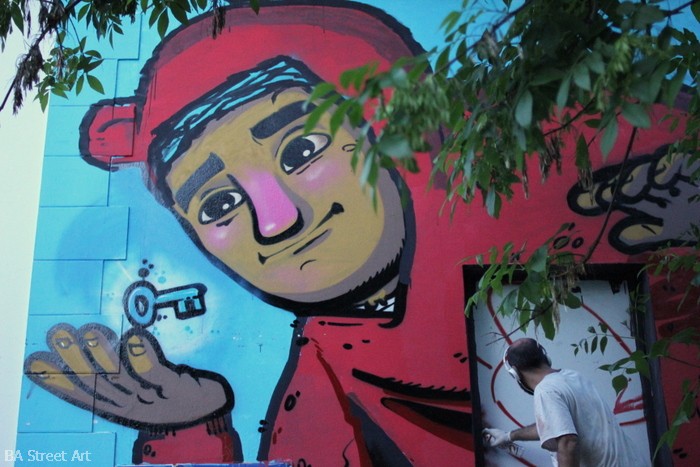 Cof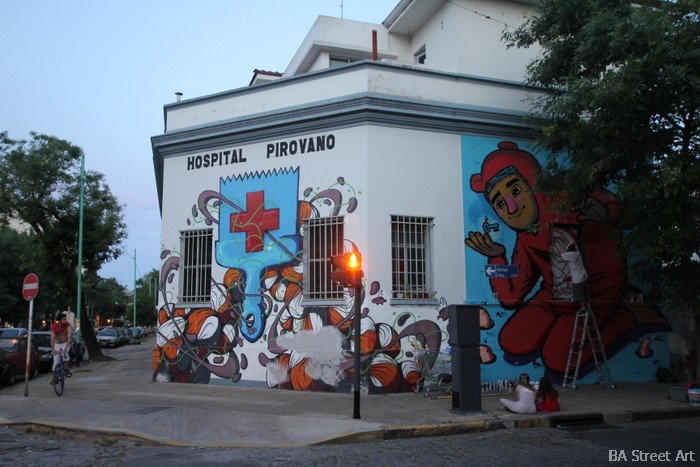 Hospital Pirovano that has been painted with murals by local and international street artists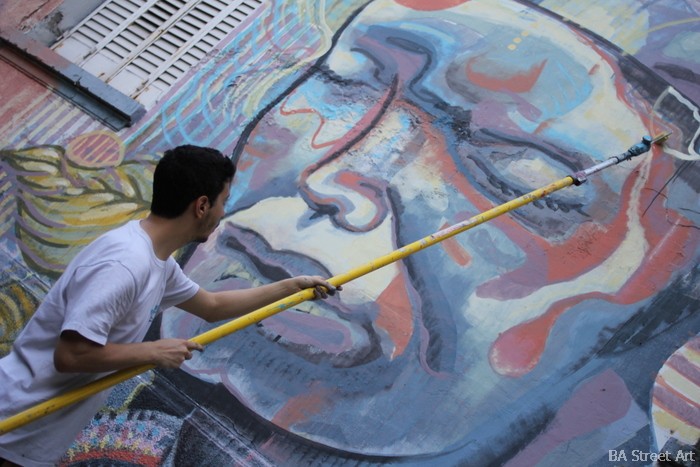 Nico from Primo
Cuore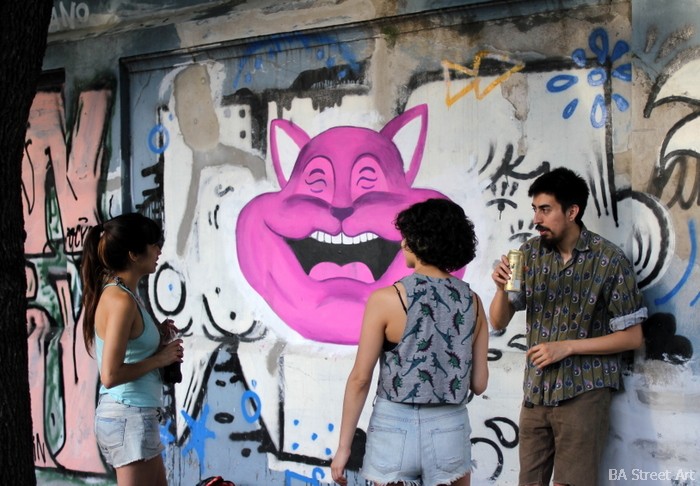 Ramona Amonra and friends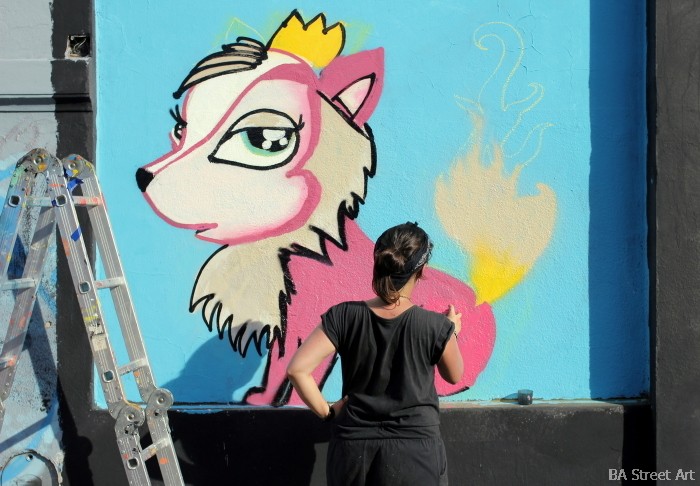 Dudu
Finished artwork by Dudu
Kelsey Scult from USA
Juan Del Prado
Malandra
Finished mural by Malandra
Graffiti by Sabiok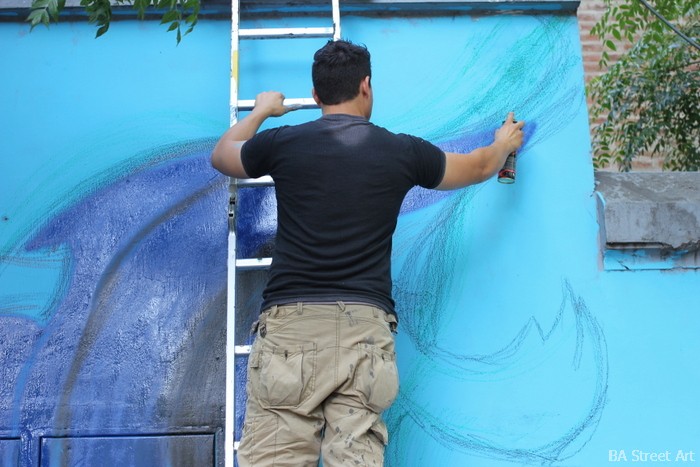 Lionel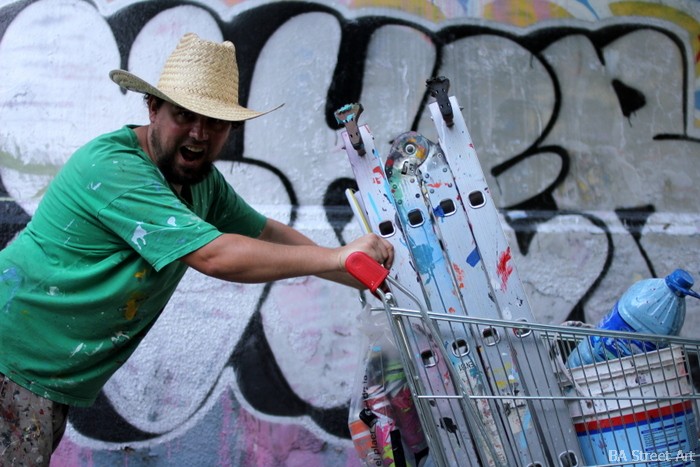 Organiser – Oveja from eMePeCe
The project was organised by eMePeCe and the Neural Network and supported by Open House Bs As as part of the ongoing project "El Pirovano Pinta Bien" to decorate the walls of the hospital with artworks by local and international artists.