Elmar Karla and Milu Correch completed a new mural in Villa Urquiza yesterday. It features a portrait of a stylish lady from the era of Coco Chanel holding a chameleon by a lead with a mechanical arm accompanied by a futuristic robotic lion.
Finish touches – Elmar completing the new mural yesterday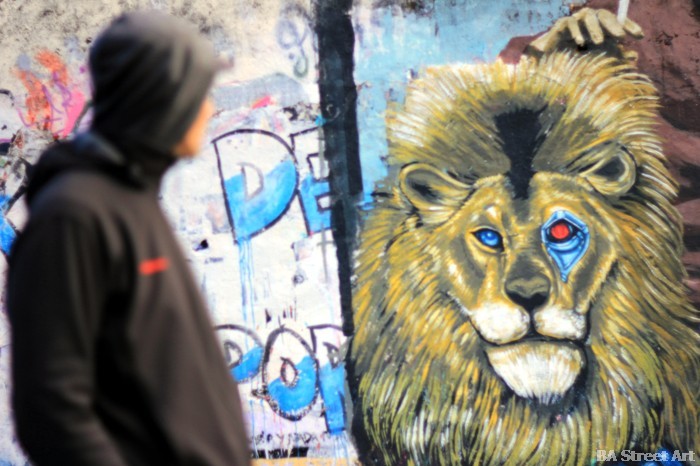 The mane man
Changing colour
Futuristic
The eye of Elmar's lion resembles that of the cyborg assassin played by Arnold Schwarzenegger in the first Terminator movie.
Elmar Karla and Milu Correch with their finished mural