Natalia Molinero completed a new circus mural at the Circódromo in La Paternal a few days ago. The mural is located in the courtyard of the circus training school and it features a colourful collage of clowns and performing characters.
Buenos Aires Circus – clowing around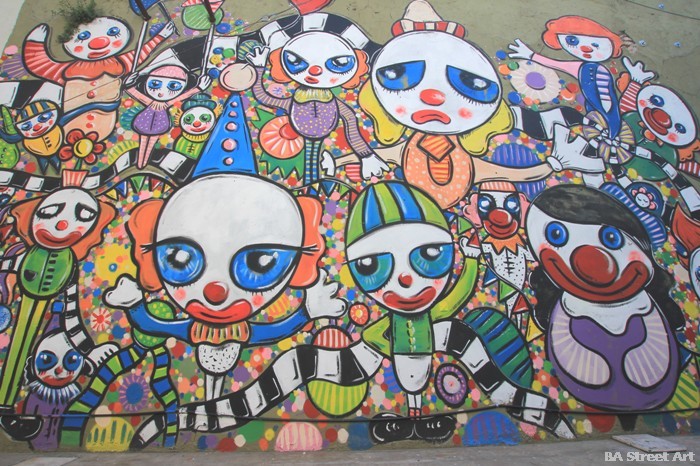 Troop of clowns, colours, flowers and candies.
Multicolour invasion in the circus training school